Video has emerged showing the immediate aftermath following yesterday's train collision in Bavaria, Germany.
The footage shows inside the train carriages which are completely wrecked, with injured and bloodied passengers thrown from their seats.
Desperate screams and shocked reactions can also be heard on the video.
At least 10 people were killed in yesterday's collision which left scores hurt, 18 passengers of which are seriously injured.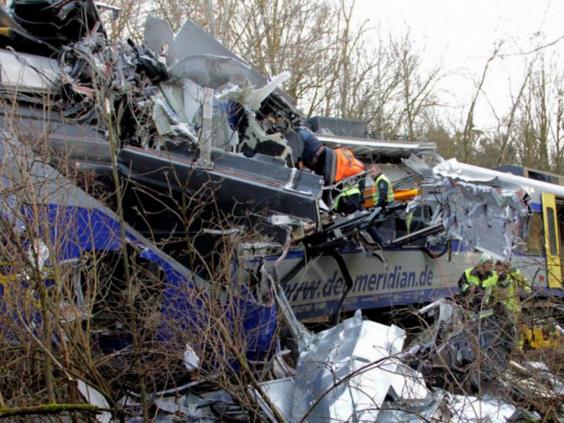 The accident took place on a single-track rail between the towns Rosenheim and Holzkirchen, 35 miles south of Munich.
Human error is still being investigated as a cause of the collision; but officials assume both drivers had no visual contact before the crash as it took place on a bend.
Speaking at a press conference in Bad Aibling, Bavaria, transport minister, Alexander Dobrindt, said the drivers "did not have eye contact and neither had braked before they crashed into each other."
Rescue workers have found two black boxes and are searching for a third.
Mr Dobrindt said these black boxes will likely hold the answer as to why the disaster occurred.
Reuse content