A group of suspected Isis supporters accused of radicalising people and sending them to fight in Syria have been arrested in Germany.
The German federal prosecutor's office said the five men were part of a "national Salafist-jihadi network" suspected of supporting Isis.
The group's alleged leader is a preacher known as Abu Walaa, who is the head of a group promoting an "authentic understanding of Islam" through online speeches, videos and texts.
"Ahmad Abdulaziz Abdullah A, known as Abu Walaa, openly professes his support for the so-called Islamic State [Isis] and has appeared at numerous Salafist events in the past," a spokesperson for federal prosecutors said.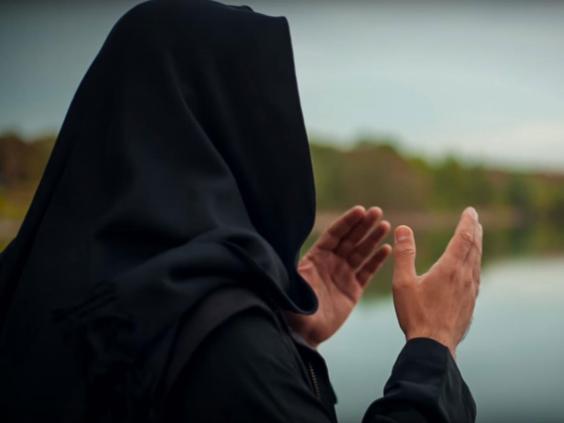 "The aim of the network he headed was to send people to join Isis in Syria."
Officials said two of the arrested men, Hasan C, a 50-year-old Turkish citizen, and Boban S, a Serbian-German national aged 36, were tasked with teaching followers and would-be militants Arabic and radical Islam.
"The classes served to create the ideological and linguistic foundations for future activity with Isis, particularly for taking part in combat," prosecutors said. 
Abu Walaa allegedly approved and organised the journeys to Syria, delegating the work to fellow suspects Mahmoud O, a 27-year-old German, and Ahmed FY, a 26-year-old Cameroonian national.
The network is known to have transported at least one man and his family to fight for Isis in Syria.
Abu Walaa preaches at the German-speaking Islamic Circle of Hildesheim mosque in the city of Hildesheim, where he was arrested on Tuesday as police launched coordinated raids in the states of Lower Saxony and North Rhine-Westphalia.
The mosque was previously raided by counter-terror police in July, but no arrests were made.
Terrorism in 2016: Terror attacks in Europe claimed by Isis
Terrorism in 2016: Terror attacks in Europe claimed by Isis
1/9

Policemen outside Rouen's cathedral during the funeral of Jacques Hamel, the priest who was killed in a church in Saint-Etienne-du-Rouvray in Normandy on 26 July during a hostage-taking claimed by Islamic State group

Joel Saget/AFP/Getty Images

2/9

Two jihadists, both 19, slit Hamel's throat while he was celebrating mass in an attack that shocked France as well as the Catholic Church

Joel Saget/AFP/Getty Images

3/9

Muslims place flowers and hold a minute of silence in front of the church if Saint-Etienne-du-Rouvray, western France, where French priest Jacques Hamel was killed on 26 July

Charly Triballeau/AFP/Getty Images

4/9

Two people hold each other by the new makeshift memorial in Nice, in tribute to the victims of the deadly Bastille Day attack at the Promenade des Anglais

Valery Hache/AFP/Getty Images

5/9

The Islamic State group claimed responsibility for the truck attack that killed 84 people in Nice on France's national holiday. Mohamed Lahouaiej-Bouhlel, 31, smashed a 19-tonne truck into a packed crowd of people in the Riviera city celebrating Bastille Day

Valery Hache/AFP/Getty Images

6/9

Police work at a site where a Syrian migrant set off an explosive device in Ansbach, southern Germany, on 25 July, killing himself and wounding a dozen others

Daniel Roland/AFP/Getty Images

7/9

A Syrian migrant set off an explosion at a bar in southern Germany that killed himself and wounded a dozen others in the third attack to hit Bavaria in a week. The 27-year-old, who had spent a stint in a psychiatric facility, had intended to target a music festival in the city of Ansbach but was turned away because he did not have a ticket

Friebe/AFP/Getty Images

8/9

Police officers walk along train tracks in Wuerzburg southern Germany on 19 July, a day after a man attacked train passengers with an axe. German authorities said they had found a hand-painted IS flag among the belongings of the man, an asylum seeker from Afghanistan, who seriously injured four members of a family of tourists from Hong Kong in his rampage

Daniel Roland/AFP/Getty Images

9/9

German police killed a teenage assailant after he attacked passengers on a train in Wuerzburg, southerg Germany with an axe and a knife on 18 July, seriously wounding three people

Karl-Josef Hildenbrand/AFP/Getty Images
Abu Walaa is known for his online sermons and is also prominent on Facebook, with more than 25,000 followers on a page offering his religious teachings.
Just a day before his arrest on Tuesday, a post from the 32-year-old Iraqi national condemned acting.
"Acting is nothing but lying in front of a camera," it reads. "Many neglect religion because of a series or film."
Abu Walaa's official Facebook page also contains tacit references to jihadi violence. "The Arabs fight us with their religion and they call it terrorism," says one post, with an altered picture of Barack Obama, Hillary Clinton and other American politicians.
Another includes photos of air strikes in Syria and Iraq saying the preacher's "heart bleeds", while one orders Muslim couples not to argue while the "nation" needs their help.
The post says: "The Ummah [nation] is bleeding and crying out for help, and Muslims are fighting about whether the socks have been washed or not."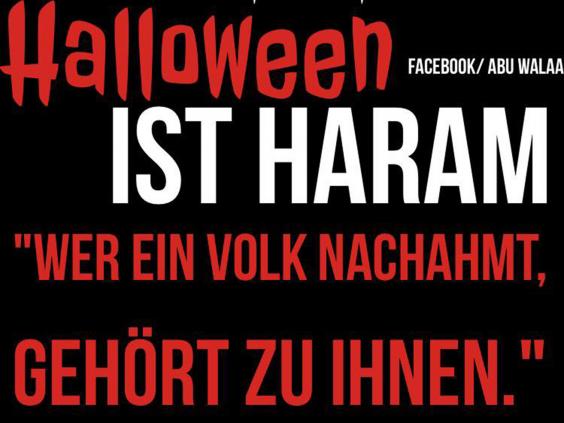 None of Abu Walaa's pages, websites or videos had been taken down at time of writing.
The suspects will be brought before a judge later on Tuesday and on Wednesday, the prosecutor's office said. 
Germany's justice minister, Heiko Maas, called the arrests "an important blow to the extremist scene in Germany". 
Thomas de Maiziere, the country's interior minister, said it was critical to prevent people from becoming "so radicalised that they are in danger of becoming terrorists".
"We don't want terrorism to take place in Germany," he added. "We don't want terrorism to be exported from Germany." 
Ralf Jaeger, the state interior minister of North Rhine-Westphalia, said the group was preying on vulnerable targets for recruitment in a pattern frequently seen in Germany and elsewhere in Europe.
"He's young, male, he's experienced failure, and has the problem of not feeling accepted by society and feeling excluded," Mr Jaeger said. 
The prosecutor's office said the suspects had no known links to Jaber al-Bakr, a suspected Isis supporter who killed himself in prison in October two days after being arrested on suspicion of plotting to attack a Berlin airport with homemade explosives. 
Also on Tuesday, a court in Frankfurt sentenced a 30-year-old German man to eight years in prison for war crimes and membership of Isis.
The court said the man, identified only as Abdelkarim E, fought for Isis in Syria in 2013 and 2014.
Reuse content