Cannabis growers are being arrested by Dutch police in their droves after being caught by melting snow.
The wintry weather is proving to be a surprising foil to drug lords in the Netherlands as the lack of snow on roofs can give them away.
The warmth required for cannabis farms usually makes them hotter than surrounding properties, meaning the one house in the street with a bare roof may have more inside than bad loft insulation.
"No snow on the neighbours' roof? You can report suspected cannabis farms anonymously," police in the city of Haarlem tweeted, urging people to be watchful.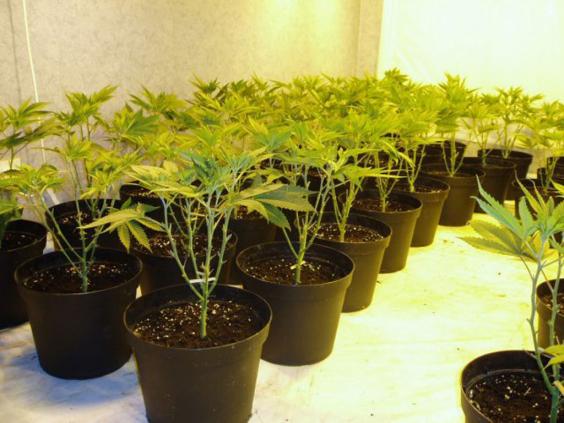 The technique appears to be working, with arrests of illegal cannabis growers being recorded across the country since the wintry weather started.
In Zutphen, Gelderland, a farm containing 88 marijuana plants was found in a bedroom and in Arnhem on Wednesday, two properties were raided resulting in several arrests.
Again, snow proved to be the growers' undoing, with a statement from the Dutch police saying neighbours had noticed there was "no snow on the roof of the building, unlike surrounding properties", as well as detecting telling "odours".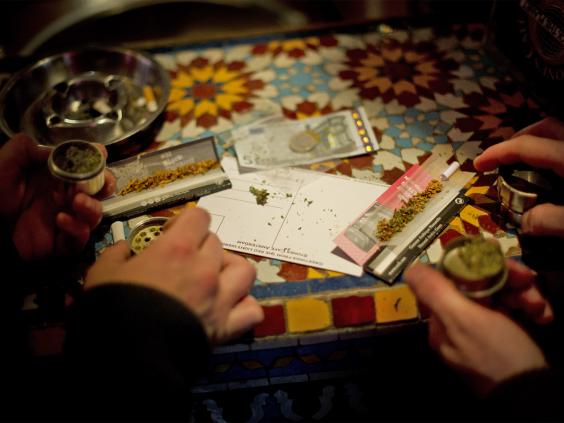 On Monday, officers in Amersfoort uncovered an illegal farm containing 500 cannabis plants with an estimated street value of €50,000 (£37,000).
"Officers were investigating because the house was completely obscured and the roof was remarkably dry compared to other roofs in the street," a police spokesperson said.
"The plants were uprooted and destroyed and the farm was dismantled."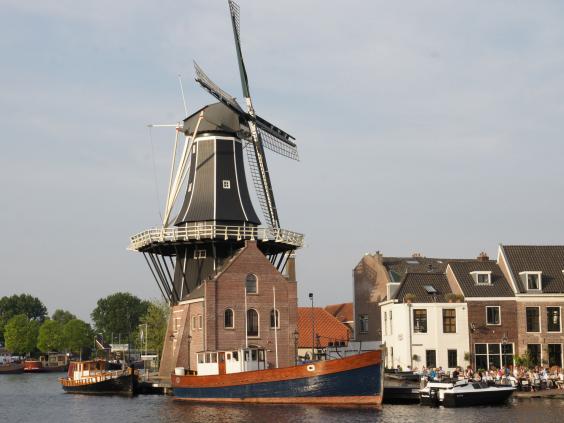 After Haarlem police called on people to report their neighbours' snow-free roofs, Twitter users complained that innocent families could be targeted if they had a loft conversion, for example.
The Netherlands is well-known for its liberal cannabis laws but attempts to limit the drug to personal use mean it is forbidden to grow more than five cannabis plants in a house and anyone carrying more than five grams in a public place can be arrested.
Cannabis around the world
Cannabis around the world
1/13 Morocco

Farmers destroy cannabis plantations under Moroccan police supervision in the northern Moroccan Larache region, pictured here in 2006

AFP/Getty images

2/13 Colorado

Growing business: Cannabis on sale at River Rock Wellness

Sam Adams

3/13 Oakland

Oaksterdam in Oakland, California, is the world's only university dedicated to the study and cultivation of cannabis

Alain Jocard/AFP/Getty Images

4/13 Seattle

A cannabis smoker marks the start of the new law by the Space Needle in Seattle

Getty Images

5/13 China

Cannabis growing wild in China, where it has been used to treat conditions such as gout and malaria

6/13 Uruguay

Uruguay has voted to make the country the first to legalize marijuana

AFP/Getty

7/13 Colorado

A groundswell of support from the public led to full legalisation in Colorado

Getty Images

8/13 Berlin

A man smokes licenced medicinal marijuana prior to participating in the annual Hemp Parade, or 'Hanfparade', in support of the legalization of marijuana in Germany on August 7, 2010 in Berlin, Germany. The consumption of cannabis in Germany is legal, though all other aspects, including growing, importing or selling it, are not. However, since the introduction of a new law in 2009, the sale and possession of marijuana for licenced medicinal use is legal.

Sean Gallup/Getty Images

9/13 UK

The UK latest figures show 2.3 million people used cannabis in the last year

AP

10/13 Amsterdam

Tourists visiting Amsterdam will not be banned from using the city's famous cannabis cafes

Getty Images

11/13 Merseyside

These 25 cannabis plants, seized in Merseyside police, could have generated a turnover of £40,000 a year

12/13 San Francisco

April 20, 2012: People smoke marijuana joints at 4:20 p.m. as thousands of marijuana advocates gathered at Golden Gate Park in San Francisco, California. The event was held on April 20, a date corresponding with a numerical 4/20 code widely known within the cannabis subculture as a symbol for all things marijuana.

Reuters

13/13 Spain

A cannabis users' association will pay the town of Rasquera more than €600,000 a year for the lease of the land
With the UK receiving much less snow, heat-detecting equipment in helicopters is used to detect farms.
In 2013, West Midlands Police's Deputy Air Operations Manager, Martin Knowles, said: "Our thermal cameras can detect unusually high temperatures coming from properties several thousand feet away – anyone growing cannabis on a commercial scale, using rows of heat lamps, runs the very real risk their criminality will be rumbled from the skies."
Reuse content