The brutal killing of 15 flamingos, some of which were beheaded as they slept, is being investigated by German police.
WARNING: Some readers may find the images below disturbing.
Nine of the birds, known for their long necks, long legs and bright pink plumage, were found dead in their enclosure at Frankfurt Zoo on Friday, and another six were found the following day. 
On both occasions the killer, or killers, struck twice at night. Some of the birds were stabbed to death while others had their heads cut or torn off.
According to reports in the Frankfurter Allgemeine Zeitung police are now examining video footage from the zoo in an attempt to identify the person responsible.
The newspaper reports that very little blood was found at the scene, prompting investigators to suggest that the birds may have been stolen from the zoo and then killed before their bodies returned.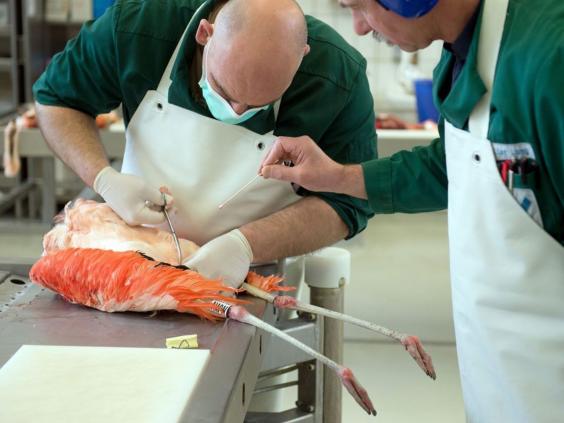 Zoo director Manfred Niekisch says necropsies were being conducted Monday to determine how the Chilean Flamingos were killed.
German police have said that stab wounds indicate that the killer was human but director Niekisch has suggested that bite marks indicated a fox might also have attacked the animals.
The birds may have already been dead when that happened, he said.
Niekisch says despite putting in place extra security after the first incident guards weren't able to prevent the second attack. He says flamingos don't normally cry for help when attacked.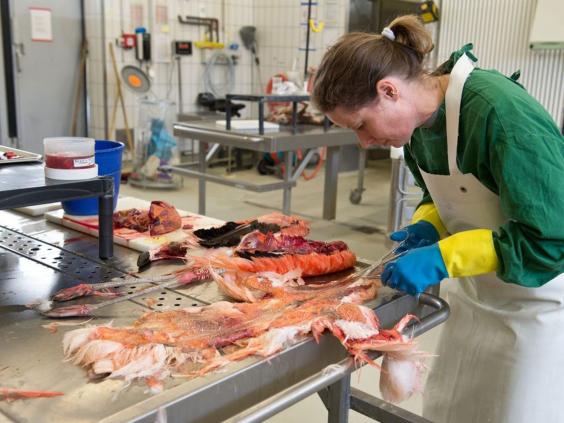 Frankfurter Allgemeine Zeitung also notes a similar case dating back to October 2007 where four flamingos were killed at the same zoo.
The killer was never identified. In that case three of the birds' heads had been torn from their bodies and a fourth bird was strangled.
Reuse content