The Pompidou Centre in Paris hopes to put a lost Picasso masterpiece back on public display by the end of May – after a US attorney revealed it had been found in New York.
La Coiffeuse, or "The Hairdresser", painted in 1911 and owned by the French government, disappeared from the modern art museum in 2001.
It was put into storage in 1998, and staff only realised it was missing after receiving a loan request from another institution three years later.
On Thursday, Loretta Lynch, the US attorney for the Eastern District of New York announced that the "lost treasure" had been found and that she was setting in motion a civil forfeiture for it to be returned to France.
The painting, worth more than €2m (£1.5m), was discovered inside a parcel marked "Happy Christmas – art craft/toy: value $37" at the Port Newark, New Jersey.
In pictures: Picasso's world
In pictures: Picasso's world
1/4 Picasso's world

Tate Modern has several important works such as 'Three Dancers'

AFP/Getty

2/4 Picasso's world

La Colombe d'Or : Picasso could often be seen lunching here

3/4 Picasso's world

4/4 Picasso's world

Artistic inspiration: Hôtel du Cap Eden Roc, Côte d'Azur, where Picasso was often spotted painting
The package had been shipped via Fedex from an address in Belgium on 17 December, under the name "Robert". The painting was initially shipped to a climate-controlled warehouse in Long Island, according to a report in The New York Times. It was seized by US customs officials when it arrived in Newark.
Two of the French museum's experts travelled to New York last month and confirmed that the painting was the missing piece. So far no arrests have been reported on either side of the Atlantic.
The work was bequeathed to the French government in 1966 by George Salles, a former director of the National Museums of France. It last went on public display in 1998, in Munich. On its return to Paris, it was sent to the Pompidou's storage unit.
It is unclear at what point the canvas, which measures 33cm by 46cm canvas, went missing, but it was eventually declared stolen by the French government.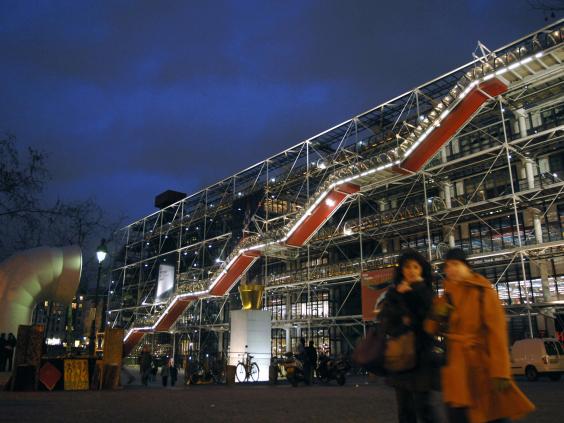 Alain Seban, director of the Pompidou, said the centre was excited at "this happy ending" to the search for the work. He expressed his "deep gratitude" to the customs services in the US and France.
Mr Seban told the Associated Press that the discovery comes as a "true comfort" at a time when the cultural world is reeling from an Isis video showing the destruction of statues in Iraq.
Hundreds of artworks by Picasso are listed on the Art Loss Register, a London-based listing of missing artwork. In 1989 thieves made off with 12 works worth more than €23m from the house of one of his granddaughters. Two more, worth nearly €70m, were taken from another granddaughter in 2007.
Reuse content