The German Chancellor Angela Merkel's ruling coalition faces the prospect of mounting discord over its open-door policy towards Syrian and other refugees after its deputy leader claimed that the country could absorb half a million migrants a year for the next few years.
The country is already on course to accept more than 800,000 refugees this year, but Sigmar Gabriel, Vice-Chancellor and the head of Ms Merkel's Social Democrat partners, said he could envisage Germany taking in many more refugees. "I believe that we could easily cope with a figure of half a million over the coming years," he told a German television interviewer.
Ms Merkel's policy of welcoming Syrian refugees has infuriated the right wing of her ruling conservative group. Horst Seehofer, the leader of the Bavarian Christian Social Union, has insisted that "no society" can cope with such huge migrant influxes over a prolonged period. His party claims that Ms Merkel has "sent completely the wrong signal" to the outside world.
Such views were echoed in part by Germany's Social Democrat Foreign Minister, Frank-Walter Steinmeier, who warned that the huge public enthusiasm for refugees could turn sour.
There was also growing frustration among the leaders of Germany's federal states. Many argued that the sum of €6bn set aside by the government on Monday to help fund the current crisis was not enough. Hannelore Kraft, the Social Democrat leader of North Rhine Westphalia – the most populous state, which is in line to accept the highest number of refugees – said: "Berlin simply does not understand the how needy the regions are." Some estimates have put the amount of funding needed to meet the immediate refugee crisis at €10bn.
In graphics: Refugees in the EU
The federal states are bracing themselves for train loads of people. In Munich, where most of the influx of an estimated 30,000 refugees have arrived over the past 10 days, much of the city's refugee accommodation close to overflowing. Authorities have been obliged to use Munich's international trade fairground – a brand new complex, about twice the size of London's Earls Court – for accommodation. But with tens of thousands of tourists also due to arrive in the city for its Oktoberfest beer festival at the end of the month, there was growing pressure to shift the refugees northwards.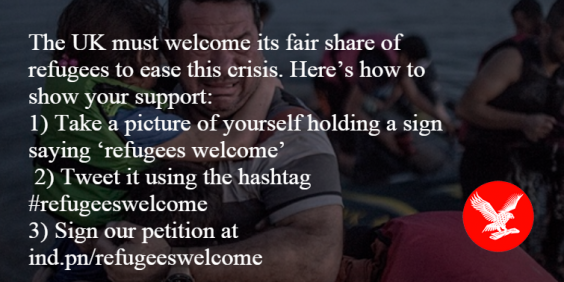 Click here to sign The Independent's Change.org petition