The number of refugees arriving in Italy is rising sharply amid fears that a controversial deal struck with Turkey could force asylum seekers to take longer and more dangerous routes to Europe.
The Italian interior ministry has documented 16,075 migrants crossing to its shores so far this year, compared to just over 10,000 during the same period in 2015.
Most were rescued from smugglers' boats off the Libyan coast and brought ashore in Sicily by the coast guard.
More than 1,500 migrants and refugees were taken to safety on Tuesday alone as Italian and European rescue ships launched 11 operations in the Mediterranean.
The dramatic spike in numbers came as hundreds continued to try and reach Greece in inflatable dinghies before Monday, when the agreement between Turkey and the EU will come into effect.
Analysts and human rights organisations had raised fears that measures allowing asylum seekers reaching Greece to be deported back to Turkey would increase treacherous journeys on other routes.
The Overseas Development Institute, which has conducted research on why refugees choose to migrate, warned that the deal is "unlikely to work" to stop the crisis.
Refugee crisis - in pictures
Refugee crisis - in pictures
1/27

A child looks through the fence at the Moria detention camp for migrants and refugees at the island of Lesbos on May 24, 2016.

AFP/Getty Images

2/27

Ahmad Zarour, 32, from Syria, reacts after his rescue by MOAS (Migrant Offshore Aid Station) while attempting to reach the Greek island of Agathonisi, Dodecanese, southeastern Agean Sea

3/27

Syrian migrants holding life vests gather onto a pebble beach in the Yesil liman district of Canakkale, northwestern Turkey, after being stopped by Turkish police in their attempt to reach the Greek island of Lesbos on 29 January 2016.

Getty Images

4/27

Refugees flash the 'V for victory' sign during a demonstration as they block the Greek-Macedonian border

5/27

Migrants have been braving sub zero temperatures as they cross the border from Macedonia into Serbia.

6/27

A sinking boat is seen behind a Turkish gendarme off the coast of Canakkale's Bademli district on January 30, 2016. At least 33 migrants drowned on January 30 when their boat sank in the Aegean Sea while trying to cross from Turkey to Greece.

Getty Images

7/27

A general view of a shelter for migrants inside a hangar of the former Tempelhof airport in Berlin, Germany

8/27

Refugees protest behind a fence against restrictions limiting passage at the Greek-Macedonian border, near Gevgelija. Since last week, Macedonia has restricted passage to northern Europe to only Syrians, Iraqis and Afghans who are considered war refugees. All other nationalities are deemed economic migrants and told to turn back. Macedonia has finished building a fence on its frontier with Greece becoming the latest country in Europe to build a border barrier aimed at checking the flow of refugees

9/27

A father and his child wait after being caught by Turkish gendarme on 27 January 2016 at Canakkale's Kucukkuyu district

10/27

Migrants make hand signals as they arrive into the southern Spanish port of Malaga on 27 January, 2016 after an inflatable boat carrying 55 Africans, seven of them women and six chidren, was rescued by the Spanish coast guard off the Spanish coast.

11/27

A refugee holds two children as dozens arrive on an overcrowded boat on the Greek island of Lesbos

12/27

A child, covered by emergency blankets, reacts as she arrives, with other refugees and migrants, on the Greek island of Lesbos, At least five migrants including three children, died after four boats sank between Turkey and Greece, as rescue workers searched the sea for dozens more, the Greek coastguard said

13/27

Migrants wait under outside the Moria registration camp on the Lesbos. Over 400,000 people have landed on Greek islands from neighbouring Turkey since the beginning of the year

14/27

The bodies of Christian refugees are buried separately from Muslim refugees at the Agios Panteleimonas cemetery in Mytilene, Lesbos

15/27

Macedonian police officers control a crowd of refugees as they prepare to enter a camp after crossing the Greek border into Macedonia near Gevgelija

Getty Images

16/27

A refugee tries to force the entry to a camp as Macedonian police officers control a crowd after crossing the Greek border into Macedonia near Gevgelija

Getty Images

17/27

Refugees are seen aboard a Turkish fishing boat as they arrive on the Greek island of Lesbos after crossing a part of the Aegean Sea from the Turkish coast to Lesbos

Reuters

18/27

An elderly woman sings a lullaby to baby on a beach after arriving with other refugees on the Greek island of Lesbos after crossing the Aegean sea from Turkey

Getty Images

19/27

A man collapses as refugees make land from an overloaded rubber dinghy after crossing the Aegean see from Turkey, at the island of Lesbos

EPA

20/27

A girl reacts as refugees arrive by boat on the Greek island of Lesbos after crossing the Aegean sea from Turkey

Getty Images

21/27

Refugees make a show of hands as they queue after crossing the Greek border into Macedonia near Gevgelija

Getty Images

22/27

People help a wheelchair user board a train with others, heading towards Serbia, at the transit camp for refugees near the southern Macedonian town of Gevgelija

AP

23/27

Refugees board a train, after crossing the Greek-Macedonian border, near Gevgelija. Macedonia is a key transit country in the Balkans migration route into the EU, with thousands of asylum seekers - many of them from Syria, Afghanistan, Iraq and Somalia - entering the country every day

Getty Images

24/27

An aerial picture shows the "New Jungle" refugee camp where some 3,500 people live while they attempt to enter Britain, near the port of Calais, northern France

Getty Images

25/27

A Syrian girl reacts as she helped by a volunteer upon her arrival from Turkey on the Greek island of Lesbos, after having crossed the Aegean Sea

EPA

26/27

Refugees arrive by boat on the Greek island of Lesbos after crossing the Aegean sea from Turkey

Getty Images

27/27

Beds ready for use for migrants and refugees are prepared at a processing center on January 27, 2016 in Passau, Germany. The flow of migrants arriving in Passau has dropped to between 500 and 1,000 per day, down significantly from last November, when in the same region up to 6,000 migrants were arriving daily.
Marta Foresti, the think-tank's Director of Governance and Security, said: "Our research shows refugees and migrants do not make the decision to leave their home lightly, are willing to take significant risks and will not be deterred by the policies and restrictions of EU countries. 
"Those excluded from the deal will continue to try different, more dangerous routes if the border between Turkey and Greece is shut to them.
"The EU has failed to provide a humane or pragmatic response to the crisis, what is now needed is leadership at the global level."
The agreement stipulates that migrants reaching Greek islands who are found not to qualify for asylum will be detained and returned to Turkey, as part of a bid to curb flows to Europe and discourage smugglers.
For every Syrian returned, another Syrian in Turkey will be relocated to a European country, but there is no such promise in place for asylum seekers of other nationalities who make up more than half of arrivals.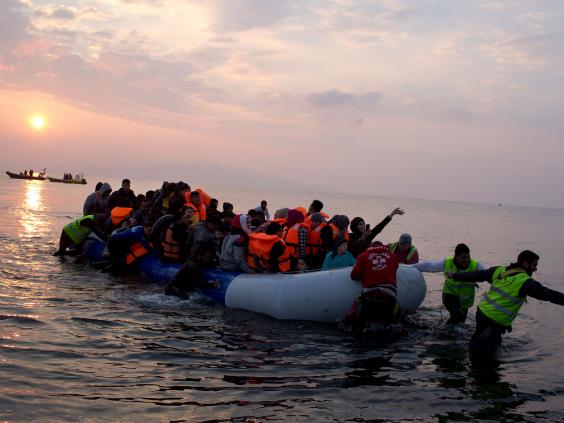 Millions of euros are being given to Turkey to improve conditions in refugee camps to incentivise families to stay in the country but smugglers are reportedly planning new ways to transport refugees to Europe.
According to the Frankfurter Allgemeine Zeitung, gangs are charging up to €5,000 (£4,000) for voyages in larger cargo and fishing vessels from southern Turkey, around the bottom of Greece and on to Italy.
The newspaper reported that the new trips are due to start in the first week of April, with up to 300 refugees to be crammed on to each ship and ordered to hide below decks until they reach international waters.
Similar arrangements used by Libyan smugglers have killed hundreds of refugees, either by causing them to suffocate in locked holds or leaving them trapped in the event of sinkings.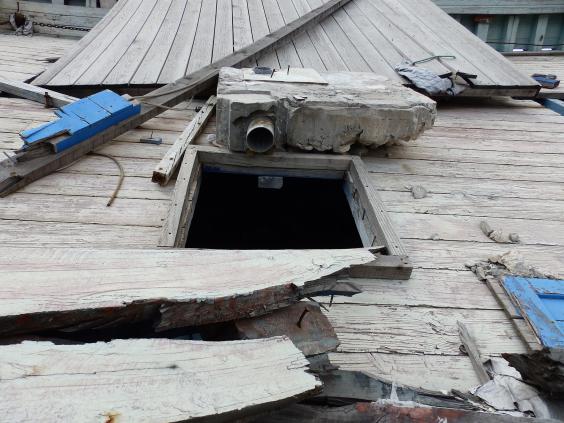 But as Turkey clamps down and borders main shut throughout Europe, analysts are concerned refugees will take the risk.
Doctors Without Borders (MSF) cautioned that as well as the Central Mediterranean route, crossings between Albania and the Italian region of Apulia could also rise.
Warning of a "domino effect", a spokesperson said: "Each time a border closes, thousands of people are abruptly halted, stranded in no man's lands, with little to no humanitarian assistance, and ultimately, forced onto more dangerous routes or into the hands of smugglers." 
Figures from the International Organisation for Migration (IOM) show that while Syrians, Afghans and Iraqis make up the majority of arrivals in Greece, most of those currently landing in Italy are from African nations including Nigeria, Gambia, Senegal and Mali.
Leonard Doyle, from the IOM, said that the rising numbers in Italy could be a result of good weather driving smugglers' crossings, rather than a shift from the Aegean route.
He said that Middle Eastern families would be unlikely to divert through Libya in order to cross to Italy, as Isis continues gaining territory and gangs roaming unchecked through lawless swathes of the country imprison, extort, torture and rape vulnerable migrants.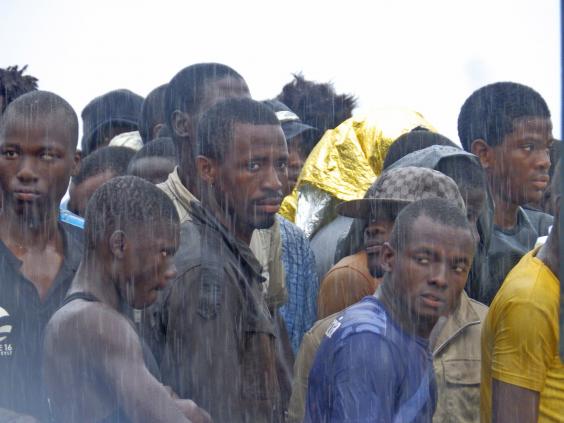 "These numbers that we are seeing going across to Italy are not people moving from Turkey," Mr Doyle added.
"The people coming through are mainly from Sub-Saharan Africa who are less informed and simply do not know or cannot avoid the dangers in Libya.
"The smugglers will try to find different routes but there are only so many ways you can do it."
The IOM estimates that at least 165 refugees have died attempting to reach Italy so far this year, with another 366 missing in the Aegean pushing the toll over 500.
The treacherous crossing from North Africa to Sicily was the dominant route to Europe as the refugee crisis worsened in the early months of 2015, with more than 1,100 people drowning in a single week in April.
But the deteriorating security situation in Libya and rise of a new smuggling chain over the Aegean and through the Balkans tipped the balance to Greece by June.
Reuse content