If the world's population was shrunk down to 100 people, one person would control 50 per cent of the money, 15 would be malnourished and 13 would not have access to clean water.
Using data from the CIA's World Factbook, GOOD produced a video to illustrate how unequal the world is by imagining how the world would look if it was made up of 100 people.
Highlighting differences in health across the world, 15 people would be malnourished and one starving, while 21 would be overweight.
In terms of income, 15 people would earn less than $2 a day and 56 between $2-10 per day.
By contrast, six people would make between $50-90 dollars a day, while one person would take home more than $90 per day.
Overall, one person would control 50 per cent of all the money in the world.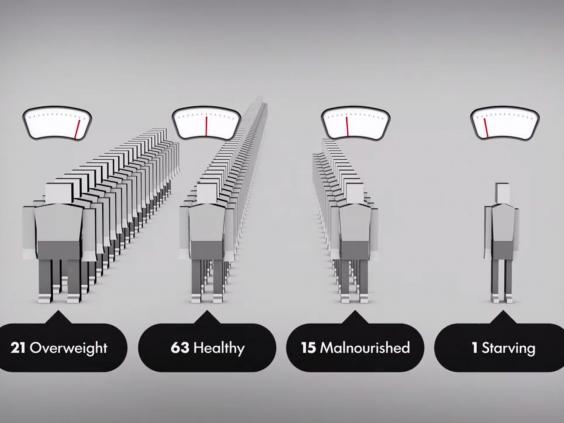 The video also shows differences in education across the world, out of 100, 14 would be unable to read and 93 would not have attended college.
When it comes to quality of life, 13 people would have no access to clean water and 23 people would not have shelter.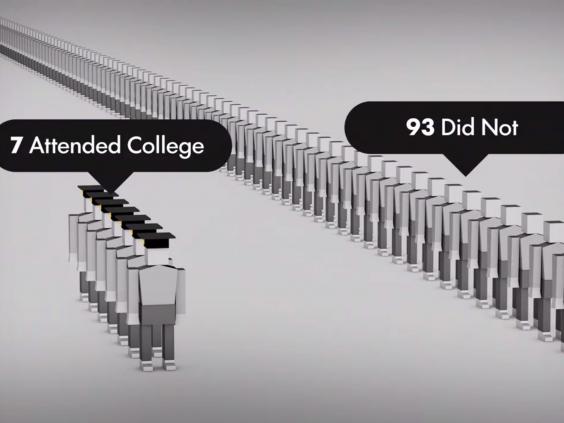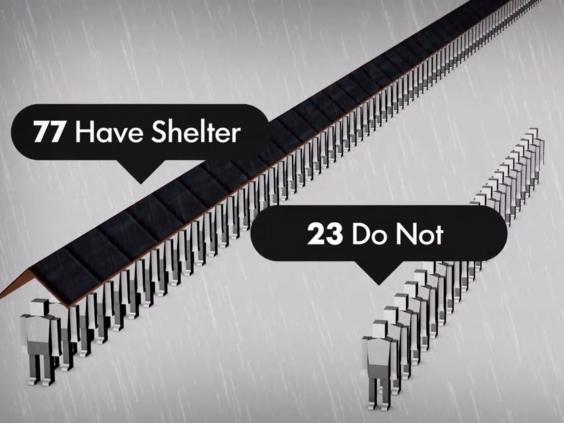 "If there world were 100 people," the video asks, "would we all fight harder for equality?"
Watch the full video here.
Reuse content