The former US defence secretary Donald Rumsfeld should be charged with conspiracy to torture in light of the alleged ill-treatment – including sexual abuse – documented by Mohamedou Ould Slahi during his 12 years detention without charge in Guantanamo Bay, his lawyer has claimed.
Mr Slahi's Guantanamo Diary, published today, is the only account written by a detainee still held in the controversial American military prison on Cuba. The 44-year-old describes how he was told he would be taught about "great American sex" and then he was tortured and forced to have sexual intercourse with female interrogators.
He describes how he was subjected to brutal treatment, including being kept in a "frozen room" for hours on end, forced to drink salt water, and repeatedly beaten.
"I was literally living in terror," he writes, adding that he was denied sleep for more than two months. "For the next 70 days I wouldn't know the sweetness of sleeping: interrogation 24 hours a day, three and sometimes four shifts a day."
His allegations of psychological and physical torture suffered come just weeks after a US Senate report revealed the widespread use of "enhanced interrogation techniques" by the CIA.
CIA 'torture' report: Timeline from 9/11 to Dianne Feinstein's findings
CIA 'torture' report: Timeline from 9/11 to Dianne Feinstein's findings
1/12 September 2001

Following the 9/11 hijackings by Al-Qaida, US President George Bush signs a Memorandum of Notification that authorises the CIA to capture, detain, and interrogate figures associated with terrorist organisations.

2/12 October 2001

The Office of Legal Counsel authorises the use of military force to combat terrorist activities within the United States.

3/12 January 2002

Military guards take first 20 detainees to the Guantanamo Bay detention camp, located in south-eastern Cuba. The prisoners are classed as "enemy combatants" and therefore not subject to the same legal rights as prisoners held under the Geneva Convention.

4/12 2002 and 2003

Al-Qaida suspects Khalid Sheikh Mohammed, Abu Zubayda and Abd al-Rahim al-Nashiri are all waterboarded.

EPA

5/12 June 2004

The Supreme Court makes a ruling that reverses a decision saying that Guantanamo Bay lies outside the jurisdiction of the US courts. Detainees now have the right to legally challenge their imprisonment.

6/12 May 2005

Amnesty International brands Guantanamo Bay the "gulag of our times" in its international report.

7/12 December 2005

The Detainee Treatment Act of 2005 is passed.

8/12 February 2006

The United Nations calls unsuccessfully for Guantanamo Bay to be closed. It claims some aspects of the detainees' treatment amount to torture. 

9/12 December 2007

The CIA admits that it destroyed videotapes made in 2002 that evidenced treatment of Guantanamo Bay detainees.

Getty Images

10/12 January 2009

Newly-elected US president Barack Obama pledges to close Guantanamo Bay within 12 months. He later renegades on the bid.

GETTY IMAGES

11/12 December 2013

The Report of the Detainee Inquiry is published. Chairman Sir Peter Gibson concludes that British intelligence officers were aware of detainees' mistreatment.

12/12 December 2014

The Justice Department asks the US appeals court to overturn a decision to allow the release 32 videos that depict Guantanamo guards forcibly removing a Syrian detainee from his cell and subjecting him to forced feedings. The Senate Select Committee on Intelligence, chaired by Dianne Feinstein, releases its report.
In an interview with The Independent, his lawyer Nancy Hollander said: "The convention against torture, of which the United States is a party, requires that countries prosecute those who have tortured – why hasn't anyone been prosecuted? I'm talking about Secretary of State Rumsfeld - he's the one who signed the orders to torture Mohamedou... he should be charged with conspiracy to commit torture."
Mr Slahi's legal team have spent years battling to get a redacted version of his diary, regarded as a 'secret' document by the US government, released. Described by John Le Carre as a "vision of hell, beyond Orwell, beyond Kafka," the inside account of life at Guantanamo is prompting renewed calls for his release.
The actors Colin Firth, Stephen Fry and Riz Ahmed, along with musician Brian Eno and novelist Elif Shafak, are among those backing a new campaign being launched today to free the 44-year-old detainee.
Mr Slahi fought with al-Qaeida in Afghanistan when they were being backed by the US in their fight to oust the Soviet regime, but claims he left the group in 1992.
He was arrested in November 2001 in his home country, Mauritania, and taken to Amman by the Jordanian military – where he was interrogated and held for more than seven months. He was then 'renditioned' by the CIA to Bagram air base in Afghanistan, and taken to Guantanamo Bay in August 2002, suspected of involvement in a plot to bomb Los Angeles in 1999.
He has never been charged with any crime, and a US federal judge ordered his release four years ago. But an appeal against the decision by the US government means he is one of 122 inmates remaining at the prison – including Briton Shaker Aamer.
Teaching himself English with the help of his guards, in 2005 Mr Slahi wrote a 466-page draft of his diary by hand. It details his suffering at the hands of his interrogators. This was not confined to physical beatings, he writes. On one occasion, he recalls in a partly redacted account how two female interrogators allegedly sexually abused him.
'As soon as I stood up, the two _______ took off their blouses, and started to talk all kind of dirty stuff you can imagine, which I minded less.
"What hurt me most was them forcing me to take part in a sexual threesome in the most degrading manner. What many _______ don't realize is that men get hurt the same as women if they're forced to have sex, maybe more due to the traditional position of the man," he writes.
"Both _______ stuck on me, literally one on the front and the other older _______ stuck on my back rubbing ____ whole body on mine. At the same time they were talking dirty to me, and playing with my sexual parts."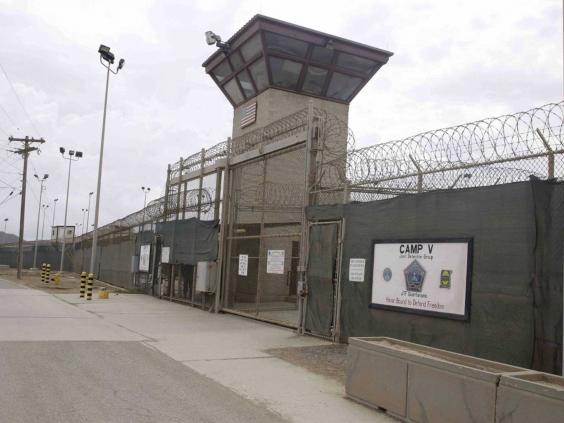 Mr Slahi remembers another time when a female interrogator told him: "If you start to cooperate, I'm gonna stop harassing you. Otherwise I'll be doing the same with you and worse every day...Having sex with somebody is not considered torture."
The use of sex to degrade and humiliate him was "part of their enhanced interrogation techniques" according to Ms Hollander.
"In many ways I believe they were using people like Mohamedou to experiment, what will happen when we do these things to people? Will it work or can they resist it?" she said. "But what I believe was the worst in many ways was the fake letter that they brought, saying that they were going to bring his mother to Guantanamo if he didn't tell them what they wanted to hear.
"In many ways that was the worst for him, the fear that his mother was going to be arrested and captured and tortured, and he started telling them anything they wanted to hear, which he made up."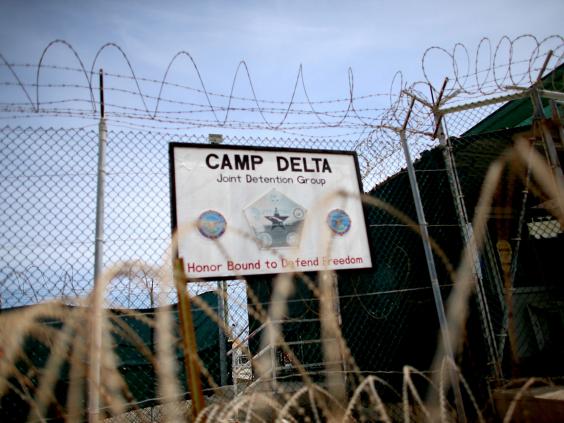 Ms Hollander has been a regular visitor to Guantanamo for the past decade, since taking on Mr Slahi's case in 2005.
"He's bearing up well, the book is a big help, it's something for him to look forward to because he's got a voice and people will finally hear it," she said, describing Mr Slahi as "delightful, warm, loving, funny, and smart".
"Considering what he's been through there's a fragility to him but there's also a patience and an ability to withstand what's happened and hope for a better future... I have to hope that he will get out and that this book will help... We have to count on the court of public opinion to release him. And Guantanamo has to close."
Reuse content