At least 60,000 people have died in Syrian government jails during the five-year civil war, a monitoring group has said.
"No fewer than 60,000 detainees were martyred ... either as a result of direct bodily torture, or denial of food and medicine" the UK-based Syrian Observatory for Human Rights said, citing sources in the Syrian government's security apparatus.
The Observatory's director, Rami Abdulrahman, said it had arrived at the number by adding up death tolls provided by sources in several Syrian jails and security agencies.
He said more than 20,000 had died at Sednaya prison, near Damascus.
Turkey's two million Syrian refugees
Turkey's two million Syrian refugees
1/11

There are already over 2.5 million Syrian refugees in Turkey, but their current camps can only hold 200,000 people

ADEM ALTAN/AFP/Getty Images

2/11

Turkish citizens protest a new deal, also criticised by human rights activists, which will see refugees who arrived in Greece after March 20 be sent back to Turkey

AP Photo/Emre Tazegu

3/11

An estimated 80% of Syrian refugee children already in Turkey are unable to attend school

BULENT KILIC/AFP/Getty Images

4/11

Refugee children beg for water near the Turkey-Syria border. Turkey has been accused of illegally deporting asylum-seekers back to Syria

BULENT KILIC/AFP/Getty Images

5/11

In Turkey, no-one from outside Europe is legally recognised as a refugee, meaning the 2016 deportations may not meet international legal standards for protecting vulnerable people

BULENT KILIC/AFP/Getty Images

6/11

A refugee child cries as she is searched by police at the Syria-Turkey border, where 16 refugees (including three children) have been shot dead in the last four months

BULENT KILIC/AFP/Getty Images

7/11

Many refugees are living rough on the streets of cities such as Istanbul or Ankara (pictured)

ADEM ALTAN/AFP/Getty Images

8/11

Turkish soldiers use water cannon on Syrian refugees

BULENT KILIC/AFP/Getty Images

9/11

Syrian refugees shelter from rain in the streets of Istanbul

BULENT KILIC/AFP/Getty Images

10/11

A derelict building housing Syrian refugees in Istanbul

Carl Court/Getty Images

11/11

Turkey houses around half of all the refugees who have currently fled Syria

Carl Court/Getty Images
The Observatory said it had been able to verify the deaths of 14,456 people, 110 under the age of 18, since the start of the Syrian uprising in 2011.
Mr Abdulrahman said his sources were serving officials seeking to expose what was going on, and added the Observatory had been gathering the information since the start of the year.
The Observatory said its information came from "reliable sources within the regime's security branches, most importantly the Air Force Intelligence and State Security, in addition to reliable sources in Sednaya military prison".
The Syrian government has rejected similar reports in the past. 
UN investigators said in February detainees held by the Syrian government were being killed on a massive scale.
"We know large numbers of people have died in detention in Syria," Nadim Houry, deputy director of the Middle East and North Africa division at Human Rights Watch, said.
"The only way to get to the bottom of the numbers question is to allow for independent monitors into the detention centres," he added.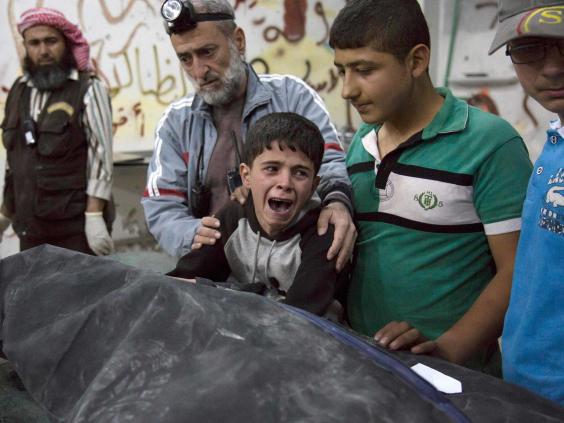 In 2013, a Syrian defector known as Caesar smuggled out tens of thousands of photos taken between May 2011 and August 2013 showing at least 6,786 separate individuals who had died in government custody, HRW said in a report issued in December.
The toll was calculated by the Syrian Association for Missing and Conscience Detainees (SAFMCD), which was formed by an opposition body and reviewed all the photos, the HRW report said.
President Bashar al-Assad dismissed the Caesar photos in a 2015 interview as "allegations without evidence", and part of a Qatar-funded plot against his government.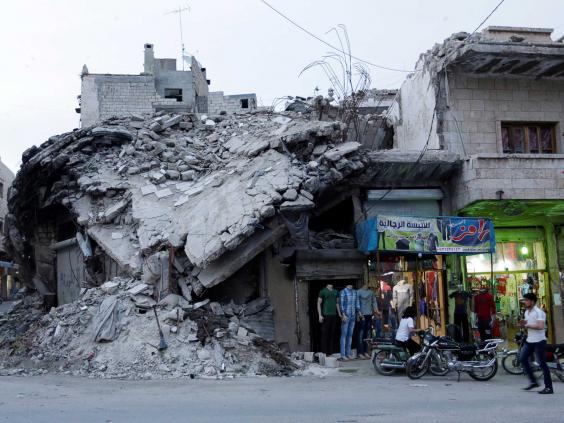 Mr Houry said: "Whether it is 60,000 or 30,000, the number is just huge. Despite the Caesar photos, the multiple reports, there is no international traction."
The UN investigators said in February the reported killings of detainees amounting to a state policy of "extermination" of the civilian population, a crime against humanity.
The independent experts said they had also documented mass executions and torture of prisoners by two jihadi groups, Isis and al-Nusra Front. These constituted war crimes and in the case of Isis also crimes against humanity.
Additional reporting by Reuters
Reuse content