British photojournalist John Cantlie has appeared in an Isis propaganda video in which he mocks President Obama.
The footage, said to have been filmed in Mosul, in northern Iraq, is the first time he has been seen alive in more than a year.
In the latest video, he appears gaunt as he ridicules US attempts to destroy the jihadi group.
Filmed in daylight, Mr Cantlie stands beside a road busy with traffic and a number of people can be seen walking by in the background.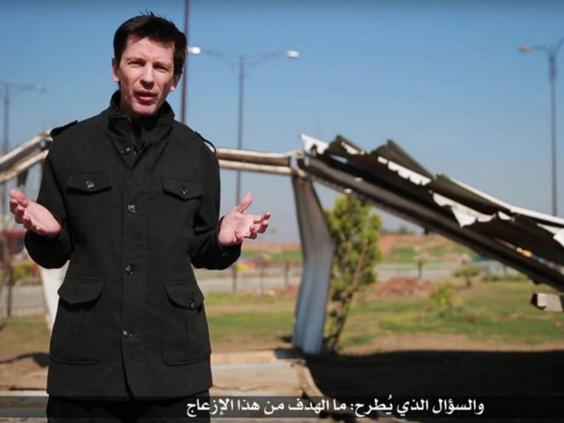 Addressing the camera as if presenting a television programme, he says: "After 20 months and 5 billion dollars, America has successfully destroyed an Islamic State media kiosk.
"If this is what Obama meant about degrading and ultimately destroying Isis, he's clearly got a long way to go yet.
"And you know what's really just amazing, given the amount of money that America is spending on this war, it would go to the effort of destroying a small shack like this, in the middle of Mosul."
He suggests the kiosk, which cost $50 (£35) to build, was targeted because the US is "bankrupt of intelligence" on Isis targets.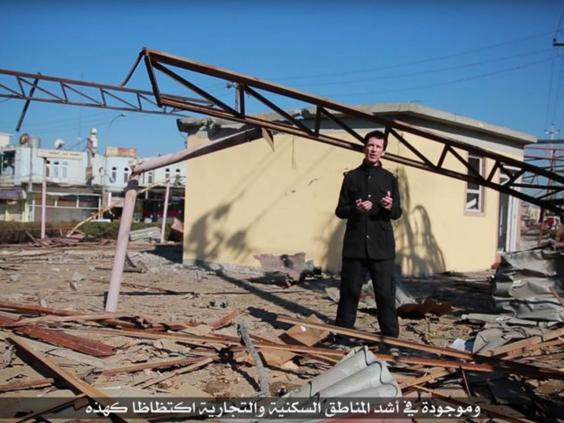 The Foreign Office said it was "looking at the contents of this latest propaganda video".
His supporters swiftly dismissed the film, which is dated Saturday but has not been verified, saying: "His words are not those of a free man."
Mr Cantlie has long been used for propaganda purposes, appearing in videos from Mosul, Aleppo and the Syrian town of Kobani, likely speaking under duress. 
He was captured by Isis in Syria in 2012 alongside American journalist James Foley.
Additional reporting by agencies
Reuse content