David Cameron has claimed Russia is backing "the butcher" President Bashar al-Assad rather than fighting terrorism in Syria.
The Prime Minister's first public statement on Vladimir Putin's intervention in the country, which the UK is not currently conducting air strikes in, came after a chorus of condemnation from the US and other Western governments.
He claimed that Russian forces were not discriminating between Isis and non-Islamist opposition forces who are engaged in a bloody civil war against the Syrian regime.
"It's absolutely clear that Russia is not discriminating between Isil (Isis) and the legitimate Syrian opposition groups and, as a result, they are actually backing the butcher Assad and helping him and really making the situation worse," Mr Cameron said.
"Rightly, they have been condemned across the Arab world for what they have done and I think the Arab world is right about that.
"But we should be using this moment now to try to force forward a comprehensive plan to bring political transition in Syria because that is the answer for bringing peace to the region."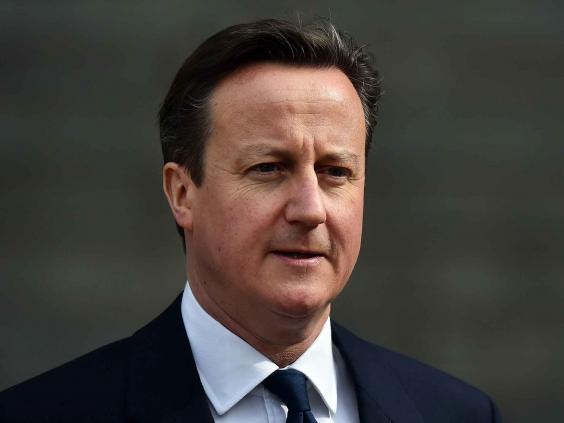 The Prime Minister has been expected to extend British air strikes from Iraq into Syria, where some members of the US-led coalition are already active, for some time.
Following Parliament's defeat of his attempt to intervene in the country's civil war in 2013, he said that any future military action would only be carried out with the backing of MPs.
Michael Fallon, the Defence Secretary, suggested escalation was imminent in an interview with the Sun, where he said that the UK "can't leave it to French and Australian, American aircraft to keep our own British streets safe".
He said Ministry of Defence intelligence suggested that only one in 20 of the attacks so far hit Isis targets and that civilians and rebels battling both Islamists and the regime had been killed.
"He's shoring up Assad and perpetuating the suffering," Mr Fallon said.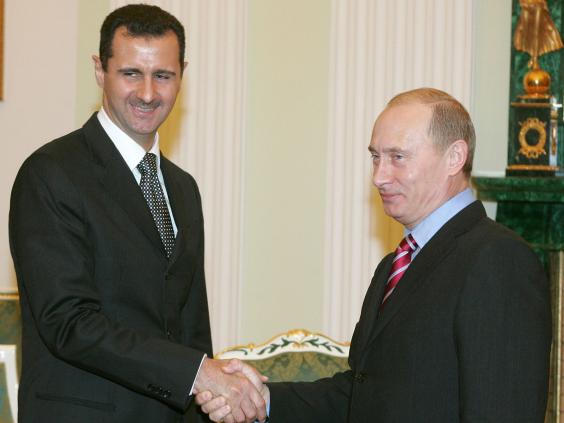 On Friday, the US, UK and other countries in the international coalition bombing Isis in Syria and Iraq urged Russia to "immediately cease attacks on the Syrian opposition and civilians".
A joint statement accused the Kremlin's actions of escalating the four-year Syrian conflict and fuelling more extremism and radicalisation.
At least 39 civilians, including eight children and eight women, have been killed in Russian air strikes in Syria in the past four days, according to a tally by the Syrian Observatory for Human Rights.
It said 14 fighters had been killed - 12 with Isis in Raqqa, and two from al-Qaeda's Syrian arm Jabhat al-Nusra. 
Russia's intervention has also raised fears of a proxy war between it and Western nations in the international coalition, after it reportedly bombed rebels armed and trained by the US.
Mr Putin's forces carried out 20 air strikes on Friday, hitting nine Isis targets including a command post and weapons bunker, Russia's defence ministry said.
On the same day, the US-led Combined Joint Task Force said it hit the so-called Islamic State with 27 air strikes – 17 in Iraq and 10 in Syria.
Additional reporting by PA
Reuse content