A major offensive is being prepared to oust Isis from one of its strongholds in Iraq, the country's prime minister has said.
Haider Abadi said work had begun on plans to liberate Mosul, the third largest city, which has been under Isis control since June last year.
The Iraqi prime minister insisted he did not want the international coalition to supply ground forces but called for more equipment and training for his country's military.
The UK has been involved in the bombing campaign against Isis forces in Iraq and Mr Abadi said the coalition air strikes had increased "intensity and quality" in recent weeks.
He said careful plans were being made to retake Mosul from Isis, also known by the Arabic name Daesh. "We are now planning an offensive on Mosul in the coming few months. We have to prepare for it carefully because the only choice we have in Mosul, we have to win in Mosul to kick Daesh out," he told the BBC.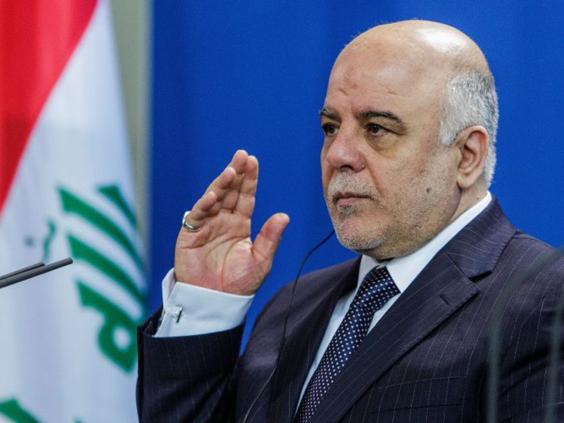 "Our security forces must be ready to do this and we are working very hard to make that possible ... We have already started the preparation for the liberation of Mosul." PA
Reuse content