The Isis jihadist group appears to have released a new set of images showing a rare public appearance by its leader, Abu Bakr al-Baghdadi.
The self-proclaimed "caliph" was last captured on camera in July 2014, when he gave a speech to followers at a mosque in Mosul.
It is impossible to verify the new images, but Isis supporters on social media claim they show Al-Baghdadi speaking to children at a mosque in Fallujah, Iraq.
The risk to the Isis leader's life is such that he no longer addresses large gatherings. The US has placed a $10 million bounty on his head, making him one of the most wanted terrorists in the world.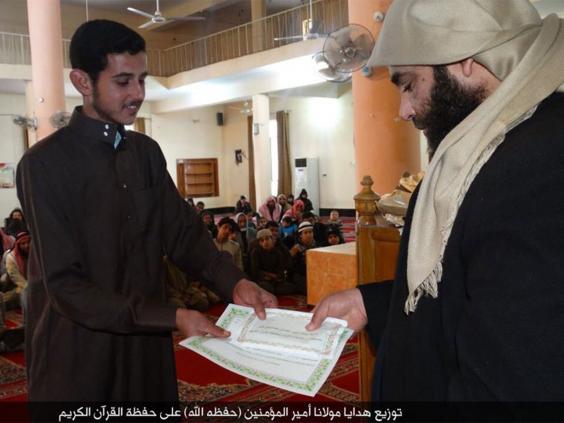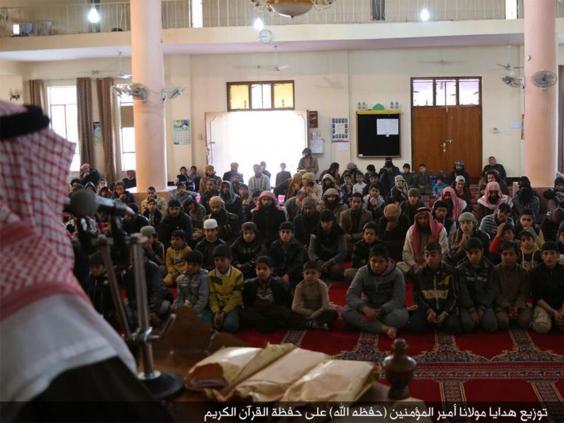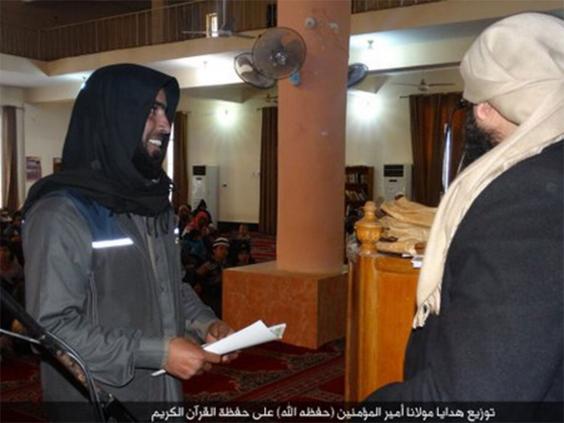 If they do show Al-Baghdadi, the new images do not teach us much we didn't already know about the reclusive militant chief.
Some Isis followers have suggested that a man shown in the far-right on one of the images is the leader's "double" - a logical safety measure given the number of Isis convoys that have been targeted by international air strikes.
@TRACterrorism ISIS account states: Khalifa Ibrahim's double - which makes sense - risk high for public appearance pic.twitter.com/NmT9PBtgSb

— TRACterrorism.org (@TRACterrorism) February 11, 2016
The lack of public appearances by Al-Baghdadi tends to fuel speculation that he has been injured or killed, with rare audio statements often the closest thing we have to proof he is still alive.
Isis last issued an audio statement purporting to be from its leader in December last year. In a 24-minute message, he claimed his organisation was "thriving" despite the international forces lined up against it, and acccused the US of being too afraid to fight with troops on the ground.
Reuse content