In the aftermath of an arson attack that killed an 18-month-old Palestinian boy in the occupied West Bank, Israel is set to resort to a controversial tactic seldom before deployed against its Jewish citizens: detention without trial.
Administrative detention has been widely used against Palestinians over the years, and government officials say the decision late Sunday to widen its use shows Jewish violence against Arabs will now be combated with as much vigour as Arab violence against Jews.
"This indicates our determination to fight terrorism and defeat terrorism regardless of where it comes from," said Mark Regev, spokesman for Prime Minister Benjamin Netanyahu.
But Israel's liberal opposition has criticised the move, with the MK Zahava Galon yesterday saying administrative detentions "negate due process of law". Supporters have countered that the tool could give authorities a much needed advantage in a long overdue battle against extremists seen now as threatening Israel's stability and image.
Toddler Ali Dawabsha's father, mother and brother were yesterday still fighting for their lives after the Friday night petrol bombing of their home in Duma village which killed the 18-month old. The attack prompted Israeli President Reuven Rivlin to admit that authorities have been "lax" about preventing anti-Palestinian violence.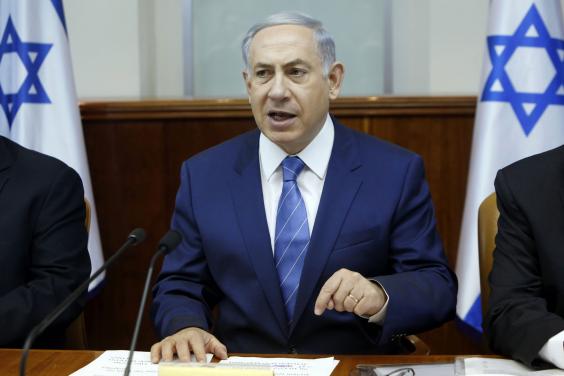 Of 1,067 complaints filed with the police about violence against Palestinians and their property over the last decade, only 74 indictments were issued. The overwhelming majority have not led to convictions, according to Yesh Din, an Israeli NGO. The cases included shootings, beatings, arson, theft and vandalism, attempted land seizures and attacks on mosques.
The big question now is whether the blind eye turned by successive governments to Jewish attacks is going to be reversed. "In the past they let it pass because they didn't think it was terribly serious for Israel's international standing or that it would have a big effect on Palestinian actions," said Leslie Susser, political editor of the Jerusalem Report magazine. "The fact that it was causing grief to Palestinians didn't particularly bother them."
But Mr Susser believes that Friday's attack has changed attitudes. He cites as proof the use by Mr Netanyahu and other leaders of the direct term "Jewish terrorism" to describe the tragedy. He also believes the decision to start using administrative detentions against Jews is a sign of real change.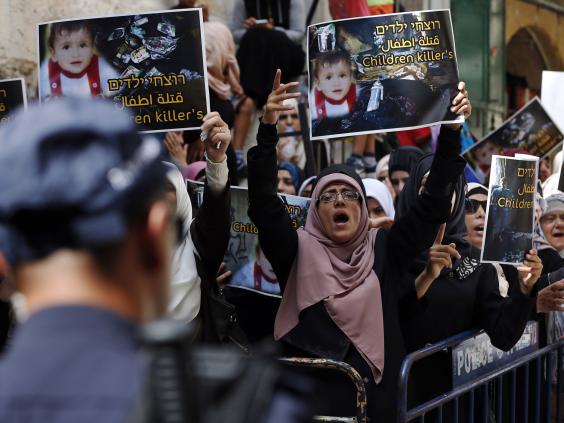 "We're seeing a turning point in which people realize [attacks on Palestinians] could lead to Arab violence on a large scale and harm Israel's standing," he said.
But Ms Galon, leader of the Meretz party, told The Independent that administrative detentions are not the way to deal with the problem, regardless of who they are used against. "Holding people without trial opens the door to very flagrant abuses of human rights," she said.
Nearly 400 Palestinians are currently in administrative detention, according to rights groups. Technically the detentions need to be approved by a judge within eight days, but the process is rigged against detainees, whose lawyers are not allowed to see the evidence against them or even know what they are suspected of. Orders, which are issued initially for up to six months, can be renewed indefinitely.
Sahar Francis, a lawyer who heads the Palestinian human rights group ad-Dameer, says administrative detention is used to silence opposition against the occupation. "In many cases detainees are people working for human rights organisations, civil society organisations, or students whose activities are in universities," she says. Six elected members of the Palestinian Legislative Council are currently in administrative detention, she says. The head of ad-Dameer's legal unit, Ayman Nasser, is in administrative detention for the second time.
Israeli army spokesman Lt. Col Peter Lerner and justice ministry officials did not respond to queries for this article.
Countries with the worst relations with neighbours
Countries with the worst relations with neighbours
1/8 1. Ukraine (score: 5.0)

Getty

2/8 2. Syria (score: 5.0)

Getty Images

3/8 3. Russia (score: 5.0)

VASILY MAXIMOV/AFP/Getty Images

4/8 5. Lebanon (score: 5.0)

AFP/Getty Images

5/8 11. Libya (score: 4.0)

6/8 12. South Korea (score: 4.0)

PA

7/8 13. Israel (4.0)

EPA

8/8 14. Iran (score: 4.0)

Getty Images
But Brig-Gen. (reserves) Gadi Zohar, the chairman of the Peace and Security Association, a grouping of hundreds of former army and security officers, said that administrative detentions under judicial supervision could help combat Jewish violence against Palestinians. "You can have intelligence about an attack, but turning that into evidence for a court is not simple because it would mean exposing your source," he said.
Still, Mr Zohar remains doubtful that the Netanyahu government will really tackle the problem of Jewish terrorism. A report by the association a year and a half ago calling for coordination of all the security bodies to combat settler violence was ignored, he said. "From what we've seen until today it doesn't look like the prime minister has the necessary determination to deal with this and that is a great shame because it can set the whole region on fire," Mr Zohar said.
Reuse content