Turkey's popular Beyaz Show took a more sombre turn than usual one evening earlier this month. The live entertainment programme aired a call from a woman who gave her name as Ayse Celik. 
She described herself as a teacher from the city of Diyarbakir, the largest city in the mainly Kurdish south-east of the country, where conflict has once again erupted between Kurdish militants and the state.
"Are you aware of what is going on in the east, in the south-east of Turkey?" she asked, the line muffled. "Here, unborn children, mothers and people are being killed… What is being experienced here is conveyed very differently [by the media]. Do not keep silent… Children should not die, mothers should not die."
The guests on the couch nodded. The studio audience whistled and clapped. The host, Beyazit Ozturk, thanked her for her contribution. Then all hell broke loose.
Pro-government social media users and newspapers accused the caller of spouting "propaganda" for the outlawed Kurdistan Workers' Party (PKK). The Ministry of Education declared that she was not a working teacher. 
A prosecutor opened an investigation into both her and the television channel for "terrorist propaganda." Mr Ozturk later issued an on-air apology, saying that his "brain stopped".
The resurgence of Turkey's long-running Kurdish conflict has been accompanied by a highly toxic political and media climate. While the Prime Minister, Ahmet Davultogu, told Turkish media that an intensified security campaign that began in the south-east last month was drawing to a close, weeks of heavy clashes in city centres have already left thousands trapped in the middle. 
Human rights groups and analysts estimate that at least 100 civilians have died. But even raising the deaths of ordinary men, women and children in Turkey – regardless of which side killed them – is like prodding a hornet's nest. 
Asli Tunc, a professor of media at Istanbul's Bilgi University, described the national debate as "suffocating". "I am afraid we are gradually removing the prospects for peace and reconciliation," she said. "We lost all the nuances in this severely polarised society."
For opponents of Recep Tayyip Erdogan, whose Justice and Development Party (AKP) has dominated Turkish politics for more than a decade, the President bears the blame for the increasingly poisonous tone. Journalists say that a severe crackdown on media in recent years has encouraged self-censorship among news outlets. 
Though Turkey's winner-takes-all political tradition has never left much space for opposition, critics accuse Mr Erdogan of deliberately adopting polarising rhetoric in pursuit of nationalist votes. Last week, when a group of more than 1,000 academics put their names to a letter claiming that the state was pursuing a "deliberate massacre" in the south-east, the President denounced them as "dark, nefarious and brutal".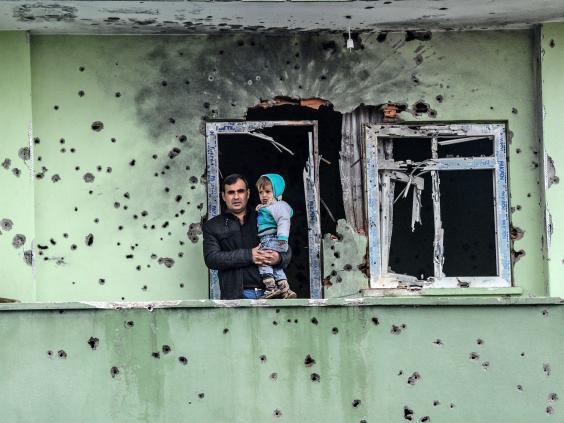 However, the acrid national discussion of the Kurdish issue predates the AKP's rise to power and has flared up in tandem with outbreaks of violence. In 1999, after some of the darkest times in the 30-year conflict, the singer Ahmet Kaya was hounded out of Turkey after telling an awards ceremony that his next record would be sung in Kurdish. 
The vision of the modern Turkish republic set forth in 1923 by Mustafa Kemal, known as Ataturk, was based on a narrow ethnic and cultural framework. School textbooks teach a concept of nationalism that the sociologist Kenan Cayir says "does not include or tolerate differences". Criticising the state or the army is seen as akin to seeking to undermine the country's foundations.
World news in pictures
World news in pictures
1/30 31 August 2016

Students wave the Malaysian flag during the 59th National Day celebrations at the Independence Square in Kuala Lumpur, Malaysia

AP

2/30 31 August 2016

Mount Sinabung spews volcanic ash into the air during an eruption in Karo, North Sumatra, Indonesia

REUTERS

3/30 31 August 2016

A man pedals his cycle rickshaw during monsoon rains in New Delhi, India

REUTERS

4/30 31 August 2016

Crowds of people throw tomatoes at each other, during the annual "Tomatina", tomato fight fiesta, in the village of Bunol, 50 kilometers outside Valencia, Spain. The streets of an eastern Spanish town are awash with red pulp as thousands of people pelt each other with tomatoes in the annual "Tomatina" battle that has become a major tourist attraction. At the annual fiesta in Bunol, trucks dumped 160 tons of tomatoes for some 20,000 participants, many from abroad, to throw during the hour-long morning festivities

AP

5/30 31 August 2016

A man steers a wooden boat through dead fish in a breeding pond at the Maninjau Lake in Agam regency, West Sumatra province, Indonesia. Thousands of fish at the fish farm of the Maninjau Lake died suddenly due to lack of oxygen caused by a sudden change in water conditions

REUTERS

6/30 30 August 2016

Iranians spending time in Urmia Lake near Urmia, North-western Iran. Hopes for survival of Urmia salt lake have been revived after more rains boosted a government program aimed at preserving the almost dried up water body

AP

7/30 30 August 2016

Somali security forces patrol the scene of a suicide car bomb blast in Mogadishu. At least 10 people were killed when jihadists exploded a suicide car bomb outside a popular hotel close to the presidential palace in Somalia's capital Mogadishu. The Al-Qaeda aligned Shabaab jihadists claimed responsibility for the attack on the SYL hotel which was previously attacked in both February 2016 and January 2015

AFP/Getty Images

8/30 30 August 2016

Turkish soldiers carry a giant Turkish flag during a ceremony to mark 94th anniversary of Turkeys Victory Day in Ankara

AFP/Getty Images

9/30 30 August 2016

Safari keeper Guy Pear gets a kiss from a five-day-old reticulated giraffe, at an enclosure at the Safari Zoo in Ramat Gan, near Tel Aviv, Israel

REUTERS

10/30 29 August 2016

A child holds a placard reading "Open the border" during a demonstration in support to refugees and migrants in front of Athens municipality building

AFP/Getty Images

11/30 29 August 2016

Police fire tear gas grenades at supporters of suspendend president Dilma Rousseff holding a demonstration during her impeachment trial in Sao Paulo, Brazil

AFP/Getty Images

12/30 29 August 2016

A rescue boat of the Spanish NGO Proactiva approaches an overcrowded wooden vessel with migrants from Eritrea, off the Libyan coast in Mediterranean Sea

REUTERS

13/30 29 August 2016

Indian troopers use shields to protect themselves during a clash with Kashmiri protesters in Srinagar. Authorities lifted a curfew in Indian-administered Kashmir after 52 days of lock down amid deadly violence, but street clashes broke out again between protesters and security forces

AFP/Getty Images

14/30 29 August 2016

A farmer checks hot peppers laid out on a road to dry under the sun before selling them to factories producing pepper products in Kilis province, Turkey

REUTERS

15/30 29 August 2016

Heavy rain clouds move over the central business district in Bangkok

AFP/Getty Images

16/30 28 August 2016

Dead wild reindeer are seen on Hardangervidda in Norway, after lightning struck the central mountain plateau and killed more than 300 of them

REUTERS

17/30 17 August 2016

Indonesian students play traditional drums called "Dol" from Bengkulu province as they participate in the Indonesian Independence day ceremony in Jakarta

AFP/Getty Images

18/30 17 August 2016

A woman attempts to cover a tear gas canister fired by police at a crowd in Srinagar protesting against the recent killings in Kashmir

REUTERS

19/30 17 August 2016

Participants struggle to reach the prizes on the top of greasy slippery poles in Jakarta, as part of Indonesia's celebrations to mark its 71st independent day anniversary

AFP/Getty Images

20/30 16 August 2016

An air tanker drops fire retardant on the Blue Cut wildfire in Lytle Creek, California. The fire is currently 9,000 plus acres, with 700 personnel on scene. Fifty-seven engines, 8 crews, 8 air tankers, 2 Very Large Air Tankers (VLATS), with additional firefighters and equipment on order

AFP/Getty Images

21/30 16 August 2016

Free Syrian army fighters stand atop of a hill as the moon is seen in the background in the south of Nawa city, in Deraa Governorate, Syria

REUTERS

22/30 16 August 2016

A Palestinian youth is being evacuated after he was wounded during clashes with Israeli soldiers conducting searches in the Palestinian al-Fawwar refugee camp, south of the West Bank city of Hebron

AFP/Getty Images

23/30 16 August 2016

AFP/Getty Images

24/30 16 August 2016

Mine workers sing as they wait for the commemoration to get under way near Marikana in Rustenburg, South Africa. On 16 August 2012 police shot and killed 34 Lonmin striking miners, apparently while trying to disperse them and end their strike. Ten people, including two police officers and two Lonmin security guards, were killed in the preceding week

AP

25/30 16 August 2016

People look at a crater caused by a Saudi-led coalition air strike at the yard of a hospital operated by Medecins Sans Frontieres in the Abs district of Hajja province, Yemen

REUTERS

26/30 15 August 2016

People cool off at a swimming pool in Daying county, China

REUTERS

27/30 15 August 2016

Turkish soldiers from a military guard of honor carry coffins during a mass burial ceremony for Turkish Cypriots who went missing in 1974 and whose remains have been found by the Committee on missing people in Cyprus (CMP), at a cemetery in the village of Tashkent (Vouno) in the self-declared Turkish Republic of Northern Cyprus. More than 30 Turkish Cypriots, who had disappeared in Tochni near the coastal southern city of Limassol in August 1974 and were found in 2014 in a mass grave in the village, were buried during the ceremony

AFP/Getty Images

28/30 15 August 2016

Indian paramilitary soldiers hug each other as they react to the news of killing of two suspected rebels in a gun-battle in the Nowhatta neighborhood of Srinagar, Indian controlled Kashmir. Suspected separatist rebels and government troops were engaged in two gun battles in Indian-controlled Kashmir despite a complete security lockdown in the disputed region as India celebrated its independence from British rule

AP

29/30 14 August 2016

A spectator poses ahead of the Women's Marathon during the athletics event at the Rio 2016 Olympic Games at Sambodromo in Rio de Janeiro

AFP/Getty Images

30/30 14 August 2016

Family members of Sylville Smith gather where he was shot and killed by police in Milwaukee. Police say a black man whose killing touched off arson and rock-throwing, was shot by a black officer after turning toward him with a gun in his hand

AP
The Turkish government argues that the PKK – designated a terror organisation in Turkey, the US and Europe – poses as much as a threat to the nation as Isis. It has asked the BBC to adopt the same approach to the PKK, which regularly kills policemen and soldiers in what it says is a fight for greater Kurdish autonomy, as it did with the IRA.
The November rerun of the general election, which took place amid growing violence and divisive language, appeared to vindicate Mr Erdogan's approach. The AKP won almost 50 per cent of the vote, thanks in part to the return to the fold of conservative Kurdish voters.
But in Diyarbakir, where daily life is interspersed with the rattle of gunfire, there is also a sense of disbelief at the disconnect between what they see happening in their city and the accounts they watch and read. 
Fakiriye Cukur knows first-hand that civilians have been caught up in the fighting. Her 16-year-old daughter, Rozerin, was killed this month as she returned from visiting a friend after a short break in the curfew that has been imposed near her home. Clutching a framed picture of her daughter, who loved photography, poetry and animals, she said: "She was an angel."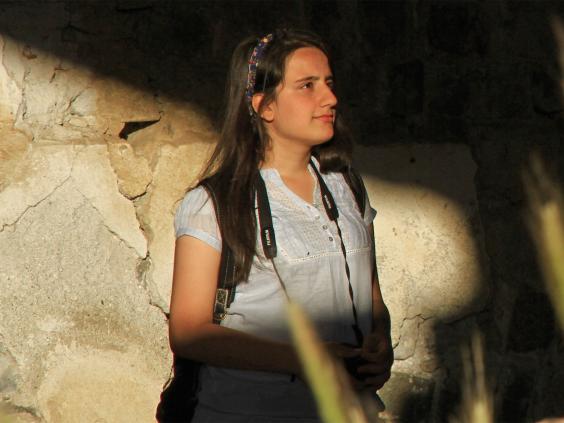 Mrs Cukur, 53, is convinced that it was a state sniper who killed Rozerin. The few pro-government media outlets that covered her story blamed the PKK. It is impossible to establish what really happened, not least because the schoolgirl's body remained trapped in the conflict zone. But simply lamenting Rozerin's death is a loaded issue in Turkey in 2016.
Even Turkey's Western allies worry that the censorious climate is deepening national fault lines and damaging the prospects of peace.  The US ambassador to Turkey, John Bass, gave a rare public rebuke last week after the attack on the academics. 
While suggesting that Washington "may not agree" with their opinion, he voiced concern at "a chilling effect on legitimate public discourse" about the conflict across Turkish society. He added: "Expressions of concern about violence do not equal support for terrorism." 
Speaking on a visit to London, Mr Davutoglu chastised the signatories for not giving "the full picture" of the reality of the Kurdish conflict but insisted that Turkey was a "pluralistic society" where "everyone can say anything".
Mrs Cukur, still raw with grief, could not fathom the tone of the debate in her country. "If civilians aren't being killed then who are these people?" she asked. Her message was simple: "As a mother, I don't want any killing, any dying. I want peace."
Reuse content