Turkey's popular Beyaz Show took a more sombre turn than usual one evening earlier this month. The live entertainment programme aired a call from a woman who gave her name as Ayse Celik. 
She described herself as a teacher from the city of Diyarbakir, the largest city in the mainly Kurdish south-east of the country, where conflict has once again erupted between Kurdish militants and the state.
"Are you aware of what is going on in the east, in the south-east of Turkey?" she asked, the line muffled. "Here, unborn children, mothers and people are being killed… What is being experienced here is conveyed very differently [by the media]. Do not keep silent… Children should not die, mothers should not die."
The guests on the couch nodded. The studio audience whistled and clapped. The host, Beyazit Ozturk, thanked her for her contribution. Then all hell broke loose.
Pro-government social media users and newspapers accused the caller of spouting "propaganda" for the outlawed Kurdistan Workers' Party (PKK). The Ministry of Education declared that she was not a working teacher. 
A prosecutor opened an investigation into both her and the television channel for "terrorist propaganda." Mr Ozturk later issued an on-air apology, saying that his "brain stopped".
The resurgence of Turkey's long-running Kurdish conflict has been accompanied by a highly toxic political and media climate. While the Prime Minister, Ahmet Davultogu, told Turkish media that an intensified security campaign that began in the south-east last month was drawing to a close, weeks of heavy clashes in city centres have already left thousands trapped in the middle. 
Human rights groups and analysts estimate that at least 100 civilians have died. But even raising the deaths of ordinary men, women and children in Turkey – regardless of which side killed them – is like prodding a hornet's nest. 
Asli Tunc, a professor of media at Istanbul's Bilgi University, described the national debate as "suffocating". "I am afraid we are gradually removing the prospects for peace and reconciliation," she said. "We lost all the nuances in this severely polarised society."
For opponents of Recep Tayyip Erdogan, whose Justice and Development Party (AKP) has dominated Turkish politics for more than a decade, the President bears the blame for the increasingly poisonous tone. Journalists say that a severe crackdown on media in recent years has encouraged self-censorship among news outlets. 
Though Turkey's winner-takes-all political tradition has never left much space for opposition, critics accuse Mr Erdogan of deliberately adopting polarising rhetoric in pursuit of nationalist votes. Last week, when a group of more than 1,000 academics put their names to a letter claiming that the state was pursuing a "deliberate massacre" in the south-east, the President denounced them as "dark, nefarious and brutal".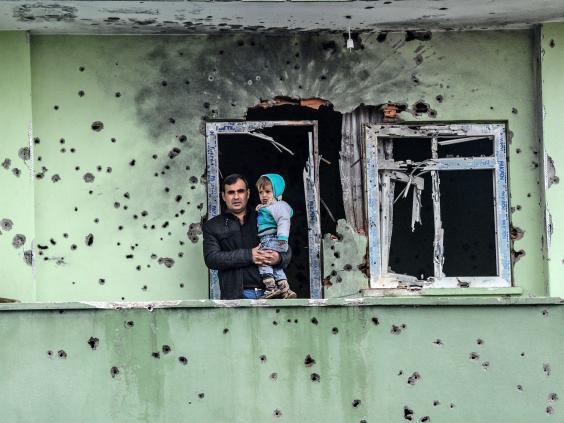 However, the acrid national discussion of the Kurdish issue predates the AKP's rise to power and has flared up in tandem with outbreaks of violence. In 1999, after some of the darkest times in the 30-year conflict, the singer Ahmet Kaya was hounded out of Turkey after telling an awards ceremony that his next record would be sung in Kurdish. 
The vision of the modern Turkish republic set forth in 1923 by Mustafa Kemal, known as Ataturk, was based on a narrow ethnic and cultural framework. School textbooks teach a concept of nationalism that the sociologist Kenan Cayir says "does not include or tolerate differences". Criticising the state or the army is seen as akin to seeking to undermine the country's foundations.
World news in pictures
World news in pictures
1/30 19 July 2016

A woman stands by the new makeshift memorial in tribute to the victims of the deadly Bastille Day attack at the Promenade des Anglais in Nice, after it was moved from the pavement of the road to the seafront so that the street can be re-opened

AFP/Getty Images

2/30 19 July 2016

CodePink demonstrators protest at an anti-Donald Trump rally in Cleveland, Ohio, near the Quicken Loans Arena site of the Republican National Convention

AFP/Getty Images

3/30 19 July 2016

Lightning is seen in the sky over the Ostankino TV tower during a storm in Moscow, Russia

AP

4/30 18 July 2016

A Turkish police restrains a man on the ground during an operation in front of the courthouse in Ankara. Turkey has detained more than 7,500 suspects involved in the coup plot seeking to oust the government

AFP/Getty Images

5/30 18 July 2016

Tents are seen set up along a mountain road during a camping festival in Luoyang, China

REUTERS

6/30 17 July 2016

A woman lays her head on the coffin of a victim of the failed coup attempt during his funeral in Istanbul

Getty Images

7/30 17 July 2016

People gather at a makeshift memorial on the Promenade des Anglais in Nice, in tribute to the victims of the Bastille Day attack that left 84 dead

Getty

8/30 17 July 2016

Police officers stand in front of an East Baton Rouge police car with bullet holes as it's towed away from the scene where three police officers were killed in Baton Rouge, Louisiana

Getty Images North America

9/30 16 July 2016

Surrendered Turkish soldiers who were involved in the coup are beaten by a civilian

Reuters

10/30 16 July 2016

People occupy a tank on the streets of Istanbul. Istanbul's bridges across the Bosphorus, the strait separating the European and Asian sides of the city, have been closed to traffic. Reports have suggested that a group within Turkey's military have attempted to overthrow the government. Security forces have been called in as Turkey's Prime Minister Binali Yildirim denounced an 'illegal action' by a military 'group', with bridges closed in Istanbul and aircraft flying low over the capital of Ankara

EPA/TOLGA BOZOGLU

11/30 15 July 2016

A man reacts near bouquets of flowers near the scene where a truck ran into a crowd at high speed killing scores and injuring more who were celebrating the Bastille Day national holiday in Nice

Reuters

12/30 15 July 2016

A child's toy is placed among the floral tributes laid out near the site of the truck attack in the French resort city of Nice

AP

13/30 15 July 2016

Investigators continue at the scene near the heavy truck that ran into a crowd at high speed killing scores who were celebrating the Bastille Day in Nice

Reuters

14/30 14 July 2016

Rescue workers help an injured woman to get in a ambulance, after a truck drove into a crowd watching a fireworks display during Bastille Day in the French Riviera town of Nice. A truck ploughed into a crowd leaving at least 84 dead and scores injured

AFP/Getty Images

15/30 14 July 2016

A dike between two lakes is seen under demolition in Wuhan, Hubei Province, China

REUTERS

16/30 14 July 2016

Mount Bromo spews ashes into the air during a volcanic eruption. Mount Bromo lies within Bromo-Tengger-Semeru National Park, a huge caldera containing several volcanoes, Indonesia

AFP/Getty Images

17/30 13 July 2016

Residents chant slogans during a protest against government's decision on deploying a U.S. THAAD anti-missile defense unit in Seongju, South Korea. The banner reads "Desperately oppose deploying THAAD in Seongju"

REUTERS

18/30 13 July 2016

Spanish bullfighter Miguel Angel Perera gets tackled by a bull during a bullfight at the San Fermin Festival in Pamplona

REUTERS

19/30 13 July 2016

The Solar Impulse 2 flying over the pyramids, Egypt Cairo. The experimental solar-powered airplane has arrived in Egypt as part of its global voyage

AP

20/30 13 July 2016

A man holding a Palestinian flag protests as he sits in the scoop of an Israeli excavator as tries to prevent it from clearing his land during a protest against Jewish settlements, near the village of Deir Qaddis near the West Bank city of Ramallah

REUTERS

21/30 13 July 2016

A man stands between thousands of paper lanterns, which were displayed and lit up the precincts of the shrine, where more than 2.4 million war-dead are enshrined, during the Mitama Festival at Yasukuni Shrine in Tokyo, Japan

REUTERS

22/30 13 July 2016

A cooling tower is seen under mechanical demolition in Binzhou, Shandong Province, China

REUTERS

23/30 12 July 2016

A bargeman works onboard a tow boat, which pulls a 750-metre-long (2461 feet) timber raft to the Novoyeniseisk wood processing plant down the Angara river near the Siberian village of Strelka in Krasnoyarsk region, Russia. Timber rafts or tied logs of the high quality Angara pine and larch are transported for about 500 kilometres (311 miles) from the areas of industrial wood felling in Taiga forest to the Novoyeniseisk wood processing plant, located on the bank of the Yenisei River in Lesosibirsk. The plant exports timber to Europe, Northern Africa and Asia, according to representatives

REUTERS

24/30 12 July 2016

The wreckage of a train after a head-on collision between two trains, near Corato, in the southern Italian region of Puglia. At least 20 people were killed in a head-on collision between two passenger trains, in one of the country's worst rail accidents in recent years. Investigators said at least one of the trains had been travelling very fast, and it was possible the collision was caused by human error

AFP/Getty Images

25/30 12 July 2016

People standing on the edge of the crater while watching the eruption of Mount Bromo in Probolinggo, Indonesia

REUTERS

26/30 12 July 2016

An activist wearing a hat representing the Philippine navy boat "Sierra Madre", now half-submerged at Second Thomas shoal of the Spratly islands, sits with protesters during a demonstration in front of the Chinese consulate in Manila, ahead of a UN tribunal ruling on the legality of China's claims to an area of the South China sea contested by the Philippines. Beijing lays claim to virtually all of the South China Sea, putting it at odds with regional neighbours the Philippines, Vietnam, Malaysia, Brunei and Taiwan, which also have partial claims

AFP/Getty Images

27/30 12 July 2016

The balloon of Russian adventurer Fedor Konyukhov is seen after it lifted off in his attempt to break the world record for a solo hot-air balloon flight around the globe near Perth, Australia

REUTERS

28/30 11 July 2016

A woman writes with a lipstic on police shields during an anti-government protest in Skopje. Macedonia has been locked in political crisis for more than a year, with anti-government protests fueled by allegations that the ruling conservatives had authorised wiretaps of opponents and thousands of senior officials. Political leaders have faced delays in implementing a European Union-brokered agreement to hold early elections

AFP/Getty Images

29/30 11 July 2016

An airport firefighter's unit spray water in the national colours over the aircraft carrying Portugal's national football team members during a welcome at Lisbon airport, after the Euro 2016 final football win over France The Portuguese football team led by Cristiano Ronaldo returned home to a heroes' welcome today after their upset 1-0 win triumph over France in the Euro 2016 final. / AFP PHOTO / PATRICIA DE MELO MOREIRAPATRICIA DE MELO MOREIRA/AFP/Getty Images

AFP/Getty Images

30/30 11 July 2016

A critically endangered Maui's dolphin swimming off the west coast of New Zealand's North Island. The International Whaling Commission (IWC) has called on New Zealand to take urgent action to save the world's rarest dolphin from extinction, voicing "grave concern" about its future

AFP/Getty Images
The Turkish government argues that the PKK – designated a terror organisation in Turkey, the US and Europe – poses as much as a threat to the nation as Isis. It has asked the BBC to adopt the same approach to the PKK, which regularly kills policemen and soldiers in what it says is a fight for greater Kurdish autonomy, as it did with the IRA.
The November rerun of the general election, which took place amid growing violence and divisive language, appeared to vindicate Mr Erdogan's approach. The AKP won almost 50 per cent of the vote, thanks in part to the return to the fold of conservative Kurdish voters.
But in Diyarbakir, where daily life is interspersed with the rattle of gunfire, there is also a sense of disbelief at the disconnect between what they see happening in their city and the accounts they watch and read. 
Fakiriye Cukur knows first-hand that civilians have been caught up in the fighting. Her 16-year-old daughter, Rozerin, was killed this month as she returned from visiting a friend after a short break in the curfew that has been imposed near her home. Clutching a framed picture of her daughter, who loved photography, poetry and animals, she said: "She was an angel."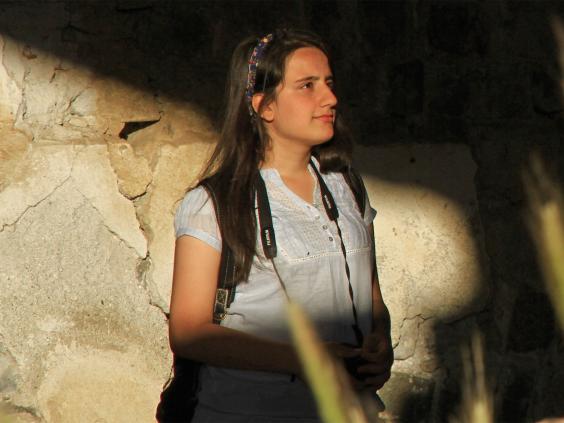 Mrs Cukur, 53, is convinced that it was a state sniper who killed Rozerin. The few pro-government media outlets that covered her story blamed the PKK. It is impossible to establish what really happened, not least because the schoolgirl's body remained trapped in the conflict zone. But simply lamenting Rozerin's death is a loaded issue in Turkey in 2016.
Even Turkey's Western allies worry that the censorious climate is deepening national fault lines and damaging the prospects of peace.  The US ambassador to Turkey, John Bass, gave a rare public rebuke last week after the attack on the academics. 
While suggesting that Washington "may not agree" with their opinion, he voiced concern at "a chilling effect on legitimate public discourse" about the conflict across Turkish society. He added: "Expressions of concern about violence do not equal support for terrorism." 
Speaking on a visit to London, Mr Davutoglu chastised the signatories for not giving "the full picture" of the reality of the Kurdish conflict but insisted that Turkey was a "pluralistic society" where "everyone can say anything".
Mrs Cukur, still raw with grief, could not fathom the tone of the debate in her country. "If civilians aren't being killed then who are these people?" she asked. Her message was simple: "As a mother, I don't want any killing, any dying. I want peace."
Reuse content