Bowling England to a Test victory is a rare privilege but one that Moeen Ali enjoyed today, and deservedly so. The rise of Moeen, through club and county cricket, to become a crucial part of the Test side is one of the most important stories in English cricket in recent years.
It is a testament to Moeen's natural gifts and to his ferocious hard work, the two forces which have taken him from playing in a cricket net set up in his back garden as a schoolboy to now representing England in all forms of the game, and to him taking 6 for 67 to draw them level in this Test series.
This is also the story of the England team – increasingly white and privately educated – being built around a practising Muslim from a comprehensive school in Birmingham. England have not only improved as a team with Moeen in it, but have come slightly closer to delivering their responsibility to represent the nation.
While Moeen has now climbed right into the national sporting consciousness, he has not stepped far from his roots. On the third day of the Headingley Test against Sri Lanka – before his brilliant unbeaten century which nearly saved the match – Moeen had to cancel a commitment to his boyhood club.
On Sunday 22 June it was President's Day at Moseley Ashfield CC, to celebrate the centenary of their pavilion. Moeen, who played for the first XI there between the ages of 14 and 16, would have come back were he not playing a Test match. He has promised to return later this summer to the club where his father, Munir, still coaches the Under-11s.
"Moeen came to us as a young boy," the club president Guy Shears told The Independent. "He came from Moseley School, a local comprehensive. He made it into the first XI at 14 in the Birmingham League, so he was an incredible talent. At 14 he scored a double hundred in a 20-over game, and we won the Warwickshire Cup two years running."
Ali was primarily a batsman at Moseley Ashfield but he worked hard on his bowling, desperate to be the best cricketer he could be. Cricket even took priority over his school work at times. "He worked incredibly hard at his game," remembered Shears. "His bowling was raw but he was determined to develop it.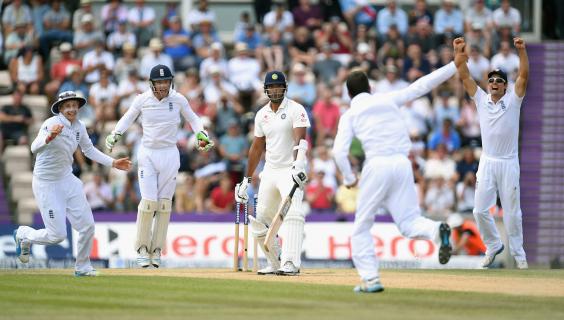 "He was a terrific lad, always listening and ready to learn, always playing with a smile on his face. He is humble in everything he does."
That calm and level-headed mindset has always marked Moeen out. Some who know him speak of his selflessness and his sense of perspective, rooted in his faith, and his ability to think clearly about– and beyond – the game.
Those qualities stood out to Andy Pick, coach of the England team at the Under-19 World Cup in 2006, who made an 18-year-old Moeen his captain. "He was pretty mature for his age," Pick said. "The captain is a conduit between the players and the management, and Moeen was a mature lad who had the respect of his peers and of the staff. It was a straightforward decision."
Moeen was impressive, with his batting and his leadership, as England went out to India in the semi-finals of the tournament. "He's always looked like he has plenty of time when he bats, and had the basis of a good off-spinner's action," said Pick. "He's mild-mannered and you can always trust him."
Later that year Moeen left his home county Warwickshire for Worcestershire, where he was given the responsibility he needed to grow as a cricketer. As keen as ever to learn and develop, he has taken to trying to copy the "doosra" bowled by Worcestershire's overseas player Saeed Ajmal.
Moeen and Ajmal worked hard on it together, and while it has not made much of an impression on the Tests of this summer so far, it may well do. England may not need a specialist spinner to find one of Test-match class. The more Moeen has been trusted the better he has become, and there is no reason that should stop here.
Spinning success: Moeen Ali's rise in stats
Moeen Ali has the second highest number of wickets this series (15). His five-wicket haul was the sixth time in 45 years an England spinner has done so in the fourth innings of a home Test. He is the first spinner since 1971 to take 15 Indian wickets in a series outside Asia.
Batting
Match/Runs/Avge/HS/100s/50s
Test 259/37.00/108*/1/0
ODI 109/36.33/55/0/1
T20I 57/9.50/36/0/0
F-class 7,242/38.72/250/14/43
Bowling
Match/Wkts/Avge/Strike/Best/5w
Test 18/32.11/53.8/6-67/1
ODI 3/13.66/20.0/1-5/0
T20I 0/N/A/N/A/0-4/0
F-class 158/39.72/67.9/6/29/5
Reuse content