England's embryonic one-day side are beginning to resemble the little girl who had a little curl right in the middle of her forehead. When she was good, you may remember, she was very good indeed but when she was bad she was horrid.
This engaging series against Sri Lanka has so far seen the best of England – at The Kia Oval and Old Trafford – and the worst – at Durham ICG – with the fourth match at Lord's on Saturday having something of each. If the series keeps to a strict arithmetical pattern, the home side should prevail in the fifth and final tie at Edgbaston today, the sequence having been win, lose, win, lose.
On the other hand, if it follows what happened in the 2011 series between the teams, when England had to come from behind to win  3-2, the tourists, having been 2-1 down this time, will win today. Only Australia have a better one-day record against England in England than Sri Lanka. Of the 25 matches, these visitors have won 12, including 10 of the last 15, and lost 13.
Peter Moores, England's coach, said at Edgbaston yesterday: "So far through the series, we haven't quite put the complete game together.
"The closest one was at The Oval. I hope we'll do that tomorrow.
"We've shown we can beat them, and we can be very competitive. We'll treat it like a final. We know we have a World Cup coming up, and there will be lots of big games in that."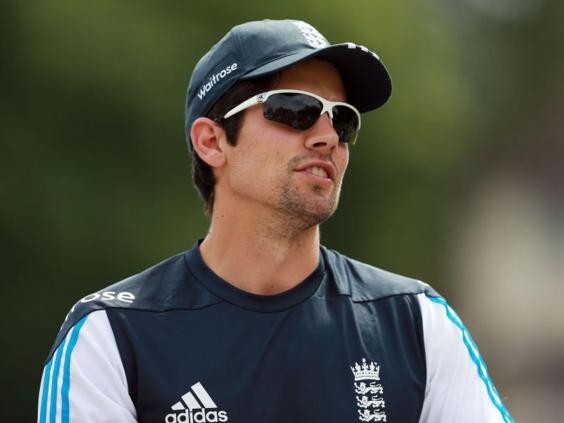 It would be a blow to England to lose to subcontinental opposition in May on home turf but they have probably done enough to suggest that their aspirations for the World Cup in Australia and New Zealand early next year are not entirely forlorn. The middle-order batting has not been as efficient as it should have been and at Durham it was woeful.
Nor has the form of Alastair Cook, the captain, been the stuff of glory. Cook has played in three of the four matches with a top score of 30 not out and has twice been out early. The trouble with being Cook at present is that he needs big runs and lots of them soon.
Abundant faith has been put in Cook's leadership of the one-day and Test teams, despite a turbulent winter when his teams lost and he was almost permanently out of form. He is more clearly in charge now than he was in the first year after taking over control of all team affairs from Andrew Strauss.
Cook speaks with authority, knowledge and candour, as when he delivered his judgement on Jos Buttler's present lack of fitness for Test match selection. This seems a misguided verdict considering that richly talented individuals like Buttler, with something obviously different about them, come along so rarely but at least Cook was willing to make his point.
For all that, his clear authority and the respect in which he is held will diminish without runs. Others also fall into the category of needing to do a bit more, especially Eoin Morgan, and England could definitely do without losing five wickets or more with the score barely into three figures, as they have done twice in this series.
With each passing display of indifference, the omission of Alex Hales from the one-day side seems a misjudgement by the selectors. They have gone with Cook and Ian Bell as more skilled practitioners against the two new balls now in use but Hales, like Buttler, offers something different.
For Cook and Bell to work they have to provide more substantial starts more often than they have done lately. Perhaps they will, perhaps May in England is a different proposition from having to bat anywhere else at any time, perhaps the selectors know precisely what they are formulating. But with Morgan's contributions minimal at present, England lack firepower and muscle until Ravi Bopara and Buttler enter the arena.
If the Edgbaston pitch resembles Lord's, Sri Lanka have a fighting chance; if it is like that at Old Trafford, they will be up against it. Each side in the series has so far spurned the chance to bat first. Sri Lanka lost at The Oval, England lost at Durham and Lord's and won at Old Trafford when the Manchester skies dictated no other possible course but bowling.
Above all, Edgbaston deserves a game. Three of its most recent big matches – a Test match between England and West Indies two years ago, the Champions Trophy final and an ODI between England and Australia last year – have all been severely affected by rain. The forecast for Tuesday is reasonable and 100 overs look possible. That is if these mercurial sides are capable of providing them.
Edgbaston: Fifth ODI details
Probable teams: England
AN Cook (Captain), IR Bell, GS Ballance, JE Root,  EJG Morgan, JC Buttler (wkt), RS Bopara, CJ Jordan, JC Tredwell, JM Anderson, HF Gurney
Sri Lanka MDKJ Perera, TM Dilshan, KC Sangakkara (wk), DPMD Jayawardene, AD Mathews (capt), HRDL Thirimanne, SMA Priyanjan, LD  Chandimal, KMDN Kulasekara,  HMRKB Herath, SL Malinga.
Pitch report Under lights a competitive score is about 250.
Umpires C Gaffaney (NZ) and M Gough (Eng)
Third umpire M Erasmus (SA)
Match referee J Crowe (NZ)
ODI series tied at 2-2
1st ODI Eng by 81 runs (D/L)
2nd ODI SL  win by 157 runs
3rd ODI Eng win by 10 wkts
4th ODI SL win by 7 runs