If England needed any extra motivation for their dead rubber against the West Indies in Barbados on Thursday then it came when the team's professionalism was called into question on the eve of the final one-day international.
England's players were granted a day off on Wednesday following their arrival on the island from Antigua the previous evening.
The luxury of a 2-0 lead in this three-match series would not have guaranteed downtime for the tourists. Yet coming as this trip does at the end of a long, arduous winter that has included one-day and Test tours of Bangladesh and India, then prescribed rest was perhaps prudent.
However, the paparazzi shots showing some players and their partners on a Barbados beach 48 hours before their final match of the winter could have been interpreted by an ill-guided judge as a lack of professionalism and a show of disrespect to the West Indies.
Unfortunately for Jason Roy, who was one of the quartet of players 'papped' alongside Jos Buttler, Jake Ball and Steven Finn, such a judge was sitting in on his press conference on the eve of this match.
The blunt local was met with an equally blunt response from Roy.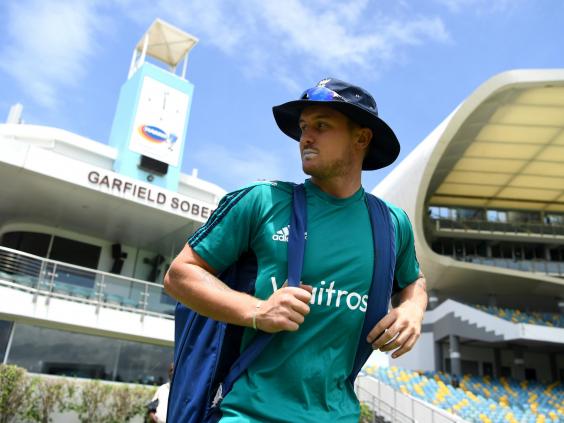 "We're not allowed to have a day off?" said the opener. "Today we have training, yesterday we travelled, the boys were stiff, so we had a day off. That's not at all what we're thinking [disrespecting the West Indies]. We're extremely excited to make it 3-0. We've won the series but we don't want to stop there. We don't aim for mediocrity. We want the best."
If England do win this final ODI, which will be played on a far better batting pitch than the slow, spin-friendly surface in Antigua, then it would be their first away whitewash against the West Indies in any form of cricket.
That prize is perhaps devalued by the fact this is a one-day series against a severely-weakened Windies team.
But it's a prize England are nonetheless keen to take home with them ahead of this summer's Champions Trophy.
That's why they will resist making wholesale changes to the team that won the first two matches in Antigua, with Alex Hales likely to be the only addition in place of Sam Billings.Hales has overcome the broken bone in his right hand that he sustained during the one-day series in India in January.
Now the Nottinghamshire opener will resume his partnership with Roy at the top of the order in Barbados.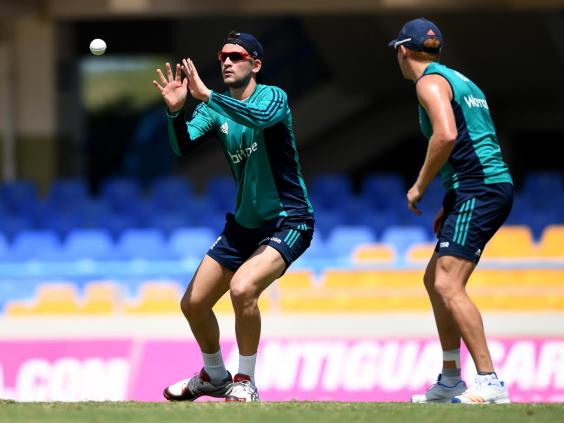 "Good on him," said Roy. "He's been working extremely hard so it's nice to see him on this tour as well and fingers crossed for him."
Roy's 52 during the second match of this series was his ninth in ODIs – compared to his three hundreds.
The Surrey batsman's aggressive style often means he is liable to fall short of three figures, chiefly because his role in team dictates he has to keep coming at the opposition bowlers.
Still, there is a hunger from 26-year-old to amass big scores such as the 162 he struck against Sri Lanka at The Oval last summer.
"Yes, I'm extremely driven," he said. "Last summer was frustrating, getting 50s and getting out. It happened in a few forms of the game. Like I've said before, 50s and 60s and 70s don't necessarily always win you games, big hundreds win you games and that's what I want to be, so tomorrow's a huge opportunity for me again to hopefully convert a 50."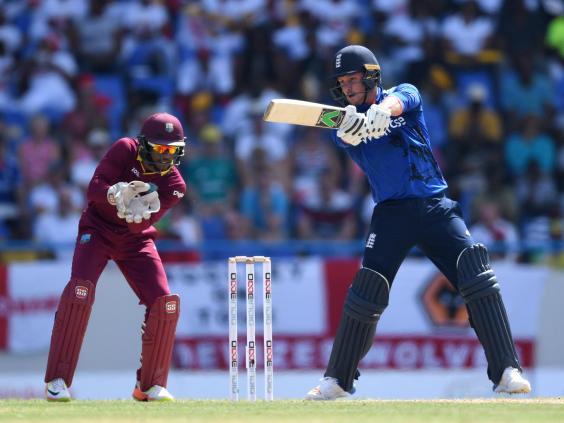 Roy's 162 saw him fall just seven runs short of the record ODI score for England – held by Robin Smith. Hales, though, went on to break that when he made 171 in the Trent Bridge runfest against Pakistan later in the summer – a match where England hit a ODI record total of 444-3.
Roy was pleased for his opening partner then, although his new record is something he hopes to surpass in the future. He said: "It's a case of being happy for him and trying hard to get runs. I don't look hard at the record books but next time when I do get close to the record I'm going to make sure I get at least one more than him."
There have been developments away from this tour, too, with the news Kevin Pietersen will return to Surrey this summer to play in the NatWest T20 Blast after two years away from The Oval.
Roy, who like Pietersen was born in South Africa, said: "It's great to have him on board again.
"He's always been the kind of guy who will come in and give his knowledge and wisdom to all the younger players.
"I think everyone's very excited to have him on board, and it's obviously great for the competition."
Reuse content