The eulogies are an anthem for lost youth, a lament for a game which has lost its way. They celebrate an evocative life and a fragile philosophy in a world of roped-off celebrity and instant gratification.
Richie Benaud's passing, as domestic cricket emerges from the chrysalis of winter, was as pertinently timed as his best interventions from the commentary box. It was gentle, to the point of understatement. He failed to wake, and leaves his sport bereft at a traditional time of renewal.
The County Championship, anachronistic and steadfastly resistant to the crass confections of the marketing industry, begins today with an apologetic clearing of the throat rather than the chest-beating bellow that is the default position of other sporting institutions.
Working parties at clubs the length and breadth of the land are spending the weekend painting sightscreens and patching up pavilions. Village cricketers are oiling their bats, stretching protesting limbs and savouring the redemptive smell of freshly mown grass.
The pipes to the beer barrels have been cleaned, and Benaud's name will doubtlessly be toasted. Childhoods will be recalled in an orgy of individual reflection which reflects a universal conversation. His was the voice of eternal summer, as soothing as after-sun cream applied to salmon-pink skin.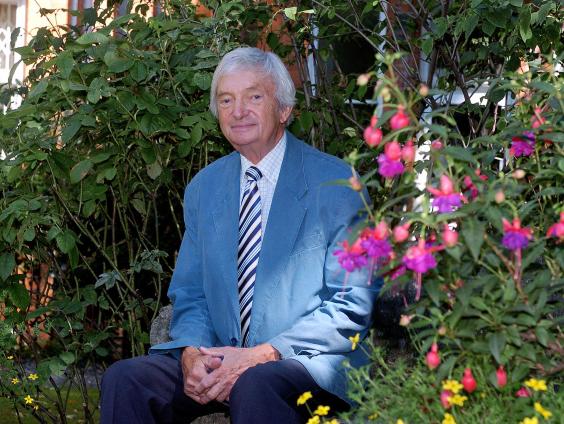 He did not waste time mourning ancient empires or celebrating  punkha-wallah feudalism, renewed without apparent irony by cricket's new Indian paymasters. He appreciated the game's natural cadence, the importance of its timelessness but did not shy away from change.
We all see sport through the prism of personal experience. At the risk of ignoring Benaud's observations about the ostentation of self-promotion, I seek only to put his humanity and clarity into the context of the ghosts he has so recently joined.
They were my tutors; I never saw them play and met them in their dotage, when they leaned against the mahogany bar of El Vinos in Fleet Street, enjoying a livener before retreating to the restaurant in the basement. Lunch was long and lubricated by the best Bordeaux and Burgundy had to offer.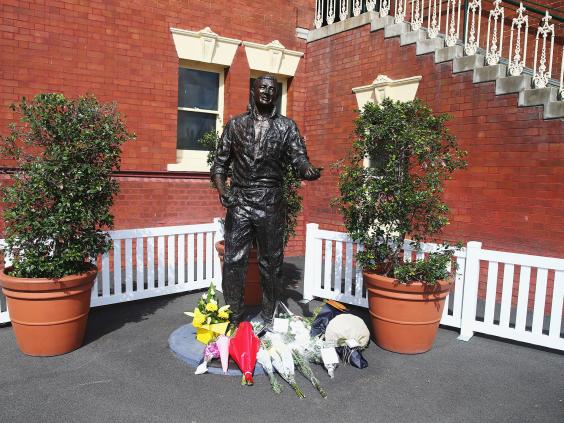 They valued common courtesy and context, since they lived through global conflict. Benaud was only 15 when war ended, but he understood enough to frame one of his most telling principles: "The Titanic was a tragedy, the Ethiopian drought a disaster,  and neither bears any relation to a dropped catch."
I was 19, afforded entry due to the sacred duty of grabbing a quick word with Denis Compton as his occasional ghostwriter. He was invariably with his closest friend and batting partner, Bill Edrich. Benaud would drop by, often accompanied by Keith Miller, the firebrand fast bowler who defied his captain's order to bounce Edrich out of the 1947 Ashes because "I'd just fought a war with this bloke".
Cricket was a Game of Thrones, long before fantasy drama. To this novice, opening the door to the old press box at Lord's, at the top of a bleak, bare stairway in the Warner Stand, was like walking through the wardrobe and entering Narnia. It was a place of wonder populated by mythological creatures.
John Arlott would be on the left-hand aisle, crafting poetry with a post-prandial bottle of claret by his side. Len Hutton would be in the back row, making notes in pencil in preparation for his tea-time appointment with his ghostwriter. Fred Trueman would be circulating in a mushroom cloud of pipe smoke.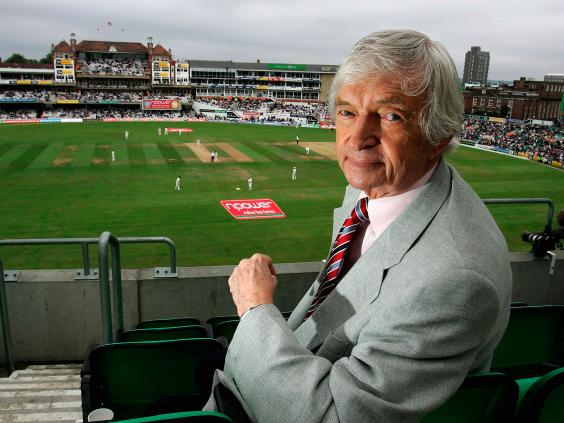 Benaud would materialise from his TV eyrie and position himself in the front row. He would remove his jacket – for some inexplicable reason, buried in the consciousness, I always envisage it as being duck-egg blue rather than his trademark cream – and peck at a portable typewriter.
Unlike others, he never retreated into "in my day" revisionism. He was as far removed as possible from the modern dilettante, the current or former athlete paid a fortune while others maintain the myth of their authenticity and passion by producing columns in their name.
Benaud was a crime reporter in Sydney before his cricket career developed. When the Australians were given three weeks off after the 1956 Ashes tour, he moved to a small room at the RAC Club in London and enrolled on a BBC training course.
He was assigned to follow Peter O'Sullevan to Newbury, no hardship since even in the days up to his death Benaud studied racing form avidly in the three newspapers he took each morning. He learned the value of brevity and the sanctity of silence from Henry Longhurst in golf and Dan Maskell in tennis.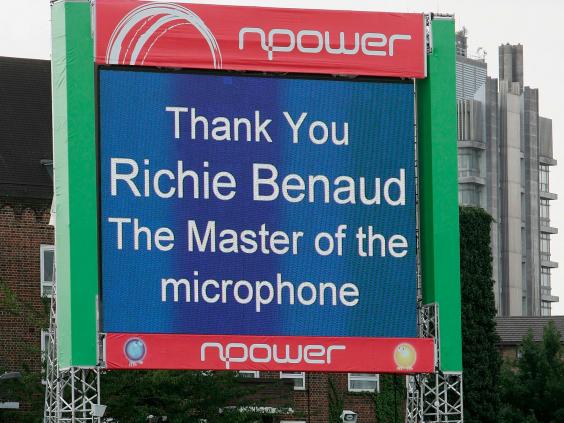 All invited an unseen audience into their world with the warmth of a favourite uncle. Cricket stimulates soaring literature, from the social comment of C L R James to the pastoral beauty of Sir Neville Cardus; Benaud's commentary was sparse but equally significant.
The symbolism of his portrait at Lord's being moved from the pavilion's south stairwell to the Long Room, as a mark of respect, is irresistible. Only four other Australians, Victor Trumper, Sir Donald Bradman, Keith Miller and Shane Warne, have been afforded such a singular honour.
It was here, in cricket's Sistine Chapel, less than 36 hours before Benaud's death, that Giles Clarke, the self-styled creator of the game's new world order, behaved with a revealing lack of dignity as he raged at those who had dared doubt his stewardship of English cricket.
Benaud loathed the pomposity and ignorance embodied by Clarke, who should resign from his specially created post of England and Wales Cricket Board president, but probably won't. As a student of life's imperfections, Benaud knew not to waste too much time on mediocrities.
There will be other days to bemoan the chasm between cricket's sepia-toned past and its fluorescent future. This is a last chance to salute someone who became a friend to millions of strangers.
Reuse content