The 2014 Fifa World Cup tickets went on sale earlier today, with football's governing body confident that there will be a similar demand to the 2006 World Cup when it was held in Germany.
Tickets range from £58-£112 for a single game, although if you want to be a part of history and attend the World Cup final, you can expect to be set back between £281-£632 for a single ticket.
Around 3.3m tickets will be available for the tournament, which takes place next summer in Brazil, although some will be sold at a cheaper rate of £15 to Brazilian citizens over 60, local students and members of some social programs.
Fifa marketing director Thierry Weil admitted: "It's always difficult to predict. But I truly believe that it will be more toward to what happened in Germany than in South Africa in 2010."
The tournament gets underway on June 12 with Brazil set to contest the opening match held in Sao Paolo. England are yet to qualify for the World Cup, with Roy Hodgson's side sitting in second place in Group H, two points behind leaders Montenegro, although they do have a game in hand in their attempt to secure automatic qualification rather than contest a play-off for a place in the tournament.
But how much is the World Cup going to cost you as a fan?
A mid-range ticket will cost you around £90, and should England qualify, it will set you back around £270 just to see the Three Lions group matches. On the basis of an average increase of the Category 2 tickets between each round until the final, a last 16 match will cost a further £139, with a quarter-final appearance costing around £186.
Should Hodgson's side reach a seemingly unlikely semi-final, a ticket could set you back £234 and should England repeat the 1966 glory, did lowest possible final ticket at £281 would give you a total expenditure of £1110 just for match-day tickets.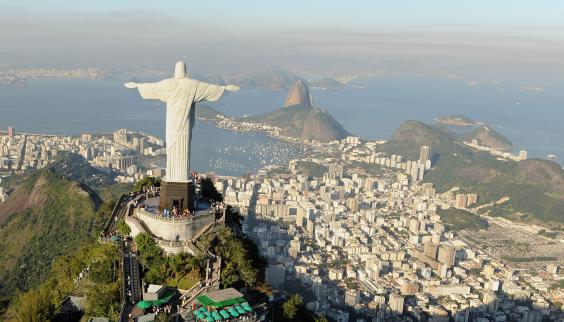 But where can you stay? A BBC World Service investigation has said hotel prices range £146-£797 per night. The tournament will last 32 days – 33 if you plan on staying for celebrations after the final and require an extra night to enjoy the delights of Brazil – so on the basis of the cheapest accommodation option, it'll cost a minimum of £4,818 in total for accommodation.
And what to eat? A McDonalds meal will set you back an astonishing £11, while the average dinner is priced at £29. Should you wish to eat each night – we assume you will – an average dinner each night will cost a whopping £928, although you can save a few quid by going with a McDonalds every now and then.
Extra costs could come in the form of sun cream at £9.50 and t-shirts at £13, while the most important question for the majority will be what beer to drink?
A local beer comes in at a modest £1.91, but anything imported will cost around £3.83, so it looks best to take your South American taste buds with you.
Overall cost? Well, if you source out everything independently as we have here, you can expect to spend at least £7,000 should England reach the final, and prepare yourself to spend a lot more. Thankfully though, there are packages ranging between £2,999 and £14,999 that will cater for your every need.
Reuse content