It was 40 years ago on Saturday that Liverpool won at Anfield to lead the First Division by two points on the way to what was arguably the high tide mark of their glorious past: a season which delivered the domestic title, European Cup and narrow defeat in the FA Cup final.
This has been a week in which those days seem as elusive as ever. A pitiful performance in defeat at Leicester which considerably reduced the prospect of a second top four finish since 2009, the announcement of a £19.8m financial loss last season despite record commercial revenues and the bumper TV deal - and to cap it all Manchester United equalling the club's record of 41 major trophies by winning the League Cup.
The numbers provide a clue to the reasons for struggle. The club lost money in 2015/16 because of the vast amount they paid out on players and a new manager, with £14.3m going out on agents' fees alone – more than any other Premier League side, according to figures released in November 2015. Yet still the squad does not look remotely strong or deep enough.
The club's principal owner, John W Henry, was proclaimed as the individual who would play the transfer market like he had the New York Stock Exchange futures market, when he arrived at Anfield in 2010. He was fascinated with Saturday's opponents, Arsenal, because he'd been told by his friend, baseball general manager and 'Moneyball' exponent, Bill Beane, that they were the ones to copy. Henry even hired a sporting director, Damien Comolli, on the basis of the players, such as Kolo Toure, Emmanuel Eboue and Gaël Clichy, the Frenchman had seemingly brought into Arsenal.
There is no way of 'beating' the transfer system, of course, and that is why Liverpool head into Saturday with all the usual uncertainties about whether they have actually made any progress at all in Henry's seven years at the helm. The level of angst about why a team who had 16 days off to prepare for Leicester should have lost so comprehensively to them is hard to overstate but there was metaphor in the fact that Lucas Leiva, a 30-year-old central midfielder bought by Rafael Benitez, was in central defence, up against Jamie Vardy, the rapier fast player of the year with a point to prove.
The 4-3-3 system which is manager Jurgen Klopp's article of faith seemingly cannot function when Jordan Henderson – a very good player on his day, though not a world class one – is missing from it, as he was after injuring his foot before Leicester. One of Bob Paisley's articles of faith was a central defensive pairing who knew each other. Liverpool have had 20 different combinations under Klopp.
Liverpool players who could leave this summer
Liverpool players who could leave this summer
1/12 Daniel Sturridge

An electric frontman just three years ago, Sturridge has now lost a bit of that spark due to persistent injury problems. Worst still, Liverpool's dynamic frontline seems to become unbalanced once he is slotted into it. Overall, it is difficult to see a future for him in Jurgen Klopp's long-term plans. Survival rating: 3/10

Getty

2/12 Alberto Moreno

Moreno is surely in line to depart this summer, having been frozen out of the starting line-up since the opening day win at Arsenal and kept out by a makeshift left-back. Although he offers an obvious attacking threat, his lack of composure has cost Liverpool too many times in his short Anfield career. Survival rating: 2/10

Getty

3/12 Simon Mignolet

He may have won his battle with Loris Karius for the starting spot between the sticks, but both may have lost the war. Neither have convinced when given an opportunity and Mignolet is merely the man in possession. There will be concern if that's still the case come next season's opening weekend. Survival rating: 5/10

Getty

4/12 Emre Can

A player with undoubted potential, but one who has consistently under-performed. His contractual situation is a worry, too. Can's current deal expires in the summer of 2018 and, with negotiations progressing slowly, Liverpool could be tempted to cash in. Survival rating: 6/10

Getty

5/12 Lucas Leiva

A club stalwart, a fan favourite, but a player undoubtedly coming to the end of his time at Anfield. His contract expires this summer and a renewal would be one borne out of sentiment rather than sense. Survival rating: 2/10

Getty

6/12 Loris Karius

Like Mignolet, Karius' future will depend on whether Klopp decides to enter the market for a goalkeeper for the second consecutive summer. If he does, last year's signing from Mainz will have a long road back to the first team. He is young, though, and his status as a relatively new signing could work in his favour. Survival rating: 7/10

Getty

7/12 Ragnar Klavan

Brought in as a fourth-choice centre-back last summer, Klavan shot up the pecking order following Mamadou Sakho's disciplinary issues. Joel Matip's injury problems saw Klavan promoted further still and, though he has put in a handful of solid displays, others have been below-par. If a new centre-back arrives and Joe Gomez's development continues apace, Klavan will be back on the fringes. Survival rating: 7/10

Getty

8/12 Mamadou Sakho

Sakho is currently out on loan at Crystal Palace and his Anfield career looks all but over after the disciplinary problems which have dogged him. Klopp looks to have made his mind up on the defender, who would be a regular starter if he had his manager's trust. Survival rating: 1/10

Getty

9/12 Jon Flanagan

Local-born Flanagan is a fan favourite who only signed a new contract last season, but as an old-fashioned full-back, he is perhaps not dynamic enough for Klopp's system. A lack of minutes at loan club Burnley will not have helped his cause. Survival rating: 3/10

Getty

10/12 Andre Wisdom

Wisdom broke into Brendan Rodgers' Liverpool side during the Northern Irishman's first season at the club, but his progress has stagnated. The 23-year-old may now look to build a career away from English football, having spent this season on loan at Red Bull Salzburg. Survival rating: 2/10

Getty

11/12 Lazar Markovic

Markovic seems destined to become an expensive Liverpool flop, having flattered to deceive since his £20million move from Benfica in 2014. He could yet enjoy success elsewhere however, and has shown glimpses of his undeniable talent while on loan at Hull. Survival rating: 3/10

Getty

12/12 Danny Ings

Liverpool's forgotten man has been unlucky with injuries since joining from Burnley. Ings has made just 11 starts in two years following two serious knee injuries. With any luck, Klopp will show sympathy to his beleaguered striker. Survival rating: 6/10

Getty
The money has simply not been well spent. It is challenging for any group of players being asked to play at Klopp's required intensity – the title-winning Liverpool sides mixed it infinitely more, incidentally – but even more so when so much depends on so few game-changers.
Klopp made it clear on Friday that he has spending plans for the summer, though he did not attempt to hide that the greater recent success or metropolitan lifestyle offered by Chelsea or even United may make them more attractive than Liverpool. Or that if Barcelona tried to buy one Liverpool could fend them off, with Philippe Coutinho the most likely target.
"Transfers?" Klopp asked. "Of course we have to improve the squad. That is clear. Ok then. Two is a little improvement, four is modest, six is big. What are you looking at? Between two and six! Is it seven? I have no idea!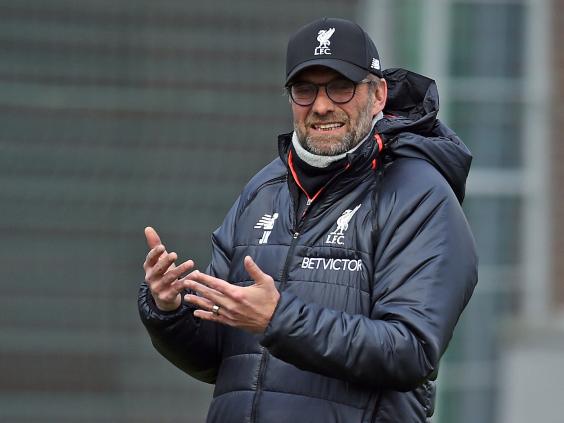 "We can go for the players we want to go for, I am sure. But can we go for a player Manchester United want to go for? If Man Utd make an offer, if Chelsea make an offer, does it make sense to jump in? I don't know.
"So is it then about money, or is it about that players think, 'Manchester is a nicer city or I want to live in London instead of Liverpool'?
"We have to make a decision apart from what the other clubs want."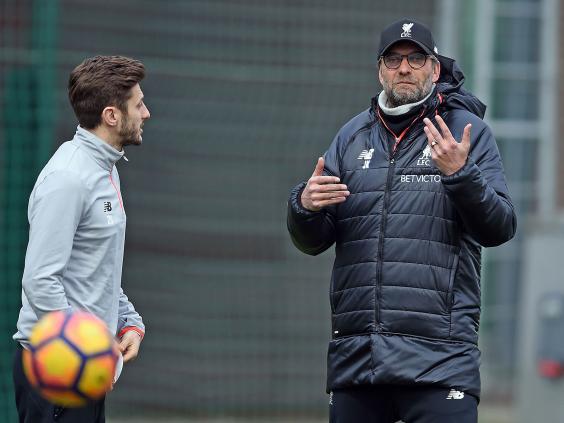 Within an hour of defeat to Leicester, the club were revealing the identity of their new chief executive – Peter Moore, currently chief competition officer at Electronic Arts - and the fact that he has no football expertise is strategic. Liverpool FC can run as a global commercial business, so the theory goes, while the football people – Klopp and sporting director Michael Edwards – look after the football.
The priorities are upside down. The money-making flows from football success. Some genuine football expertise would have seen to it that the two individuals who can wed the current Liverpool to their past – Carragher and Steven Gerrard – are at the hub of the first team set-up in coaching roles.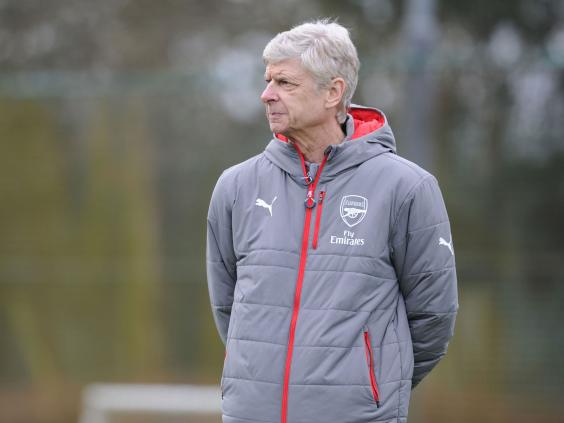 The future looks even more uncertain for the visitors, with all of Arsene Wenger's Delphic talk about his future. Defeat at Anfield before the near certain Champions League elimination to Bayern Munich next Tuesday would confirm Arsenal as aside cast adrift, waiting for a new beginning.
In Klopp, Liverpool have the most charismatic manager since Bill Shankly; an individual with a capacity to drag his players through hedges, who is only just reaching the end of his first full season. But the side could drop to sixth by Saturday night if they lose and Manchester United win. The Merseyside derby on April 1could then be a fight-out for Europa League football. Somehow, the quest for those old Anfield glories feels as old as the hills.
Reuse content