Porto striker Jackson Martinez has hinted that he would welcome a move to Arsenal.
The Colombian, 28, is currently on duty at the Copa America in Chile and a move to north London had seemed dead last week, with AC Milan favourites to sign him.
But the Italian club, who are again a force in the transfer market because of a new Thai investor, have apparently pulled out of the race to sign Martinez and have instead turned their attention to Edinson Cavani.
Martinez has led the Portuguese Primeira Liga in scoring in each of his three seasons in the country, scoring a sensational 92 goals in 132 matches in all competitions.
Arsenal FA Cup victory parade
Arsenal FA Cup victory parade
1/9

Jack Wilshere and Theo Walcott

GETTY IMAGES

2/9

Arsene Wenger with the trophy - the 12th in Arsenal's history

GETTY IMAGES

3/9

The Arsenal players aboard the bus

GETTY IMAGES

4/9

Fans brave the weather to take part in the parade

GETTY IMAGES

5/9

Fans brave the weather to take part in the parade

GETTY IMAGES

6/9

Arsenal with the trophy

GETTY IMAGES

7/9

Mikel Arteta addresses the crowd

GETTY IMAGES

8/9

Aaron Ramsey aboard the bus

GETTY IMAGES

9/9

Jack Wilshere puts the trophy on his head

GETTY IMAGES
"[Arsenal]'s a big club in one of the best leagues in the world. We have to see if an offer will become a reality or not," Martinez is quoted as saying over the weekend.
"The day we'll know where my future goes is near. I still haven't decided, as I'm focused on the Copa America right now."
The striker has a £25million release clause and Wenger is a known fan of his skills.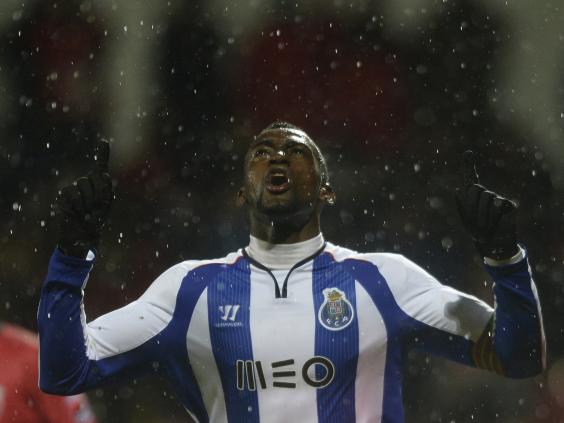 In February the Arsenal manager said: "He has top physical strengths. Hugely efficient, he is the kind of player who can make room for himself in the box.
"He could play in the Premier League because he has the body to make the difference. He uses it in a very intelligent way. He has a very short back lift and he's a very good finisher. He's on the list of many clubs, you know that."
Reuse content