For someone who negotiated a salary of £18m a year (after tax) to play in one of the most violent parts of the old Soviet Union, the question to Samuel Eto'o was obvious: how much of his desire to sign a two-year contract with Everton on Tuesday was down to money?
The answer was very little. The Everton manager, Roberto Martinez, said that of all the deals on offer to a striker who has won three European Cups, the one that brought him to Goodison Park would have been the lowest.
If signing to play for Anzhi Makhachkala, based in war-ravaged Dagestan, was all about securing his financial future, his latest move after being released by Chelsea this summer was founded on a desire to prove that at 33 he was still a force.
"I met certain clubs in Italy who offered me a chance to return to Serie A," said Eto'o, who had been angered by suggestions he would opt for a lucrative retirement in America or the Middle East after being released by Chelsea.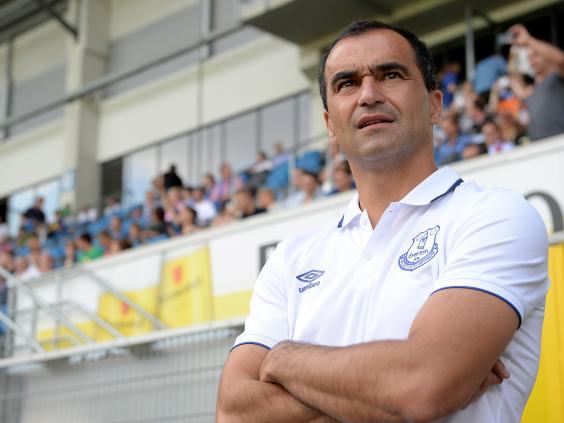 "But at this stage, towards the end of my career, the most important thing was to find a club that would allow me to do what I wanted – which is to play football and share my experiences with the other squad members.
"There were other clubs but I didn't see the end of my career panning out with them. I met with Roberto; we had the same passion for football and the same passion for how the game should be played and that's why I took the decision to go with Everton."
That his first game pitches him against Chelsea and Jose Mourinho on Saturday is one of those ironies that fuels football. Last September he made his debut for Chelsea at Goodison Park. Everton won 1-0.
Thereafter, he scored nine Premier League goals for Mourinho's team, which does not sound much of a return for a reported salary of £6.4m, but they came in big matches – a hat-trick in the rout of Manchester United  at Stamford Bridge and goals against Liverpool, Arsenal and Tottenham Hotspur.
In the last of those, he celebrated by making geriatric movements, mocking Mourinho's comment that he was probably three years older than his stated age.
"That annoyed me and disturbed me a little," he said. "Sometimes I would say to myself: 'why?' But the most important thing is what you do on the ball. I just got my head down and worked.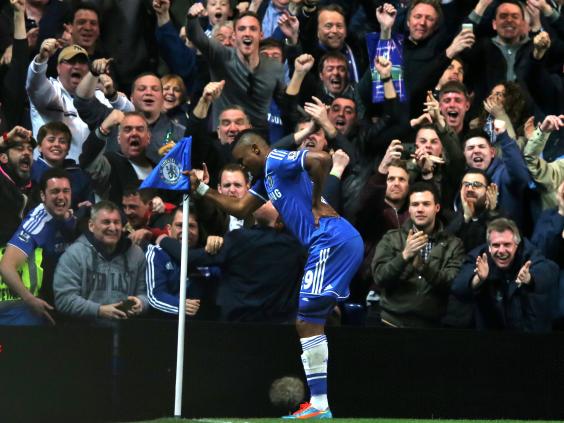 "I spent two great seasons playing in the Russian championship. I could have stayed there but I went to the Premier League, which is much more competitive and requires much greater levels of fitness. After a season I felt a lot better, a lot fitter.
"I have great respect for Jose because he gave me the opportunity to come to Chelsea. I had a lot to offer them but it didn't work out. But, of course, I will shake his hand. I have no problem with Jose."