The 160th University Boat Race takes place this weekend so here's a handy guide to all the vital information you need to tell your course from your cox.
When is it?
This weekend. It starts at 5.55pm on Sunday April 6 to be exact.
Is it on TV?
Yes, it's on BBC1, and can also be watched on the BBC Sport website.
Can I go and watch it?
Indeed you can, although you might want to get to the banks of the Thames early if you want to secure a good spot. The best places to watch it are Bishop's Park and Furnivall Gardens where events and entertainment will get underway at midday and there will be big screens with the race on. You could also try and bag a place on one of the bridges the race passes. The options are Putney Bridge, where you can see the start, Hammersmith Bridge, which is about halfway and Chiswick Bridge, which has a sight of the finish line. Here's an excellent map provided by the official website.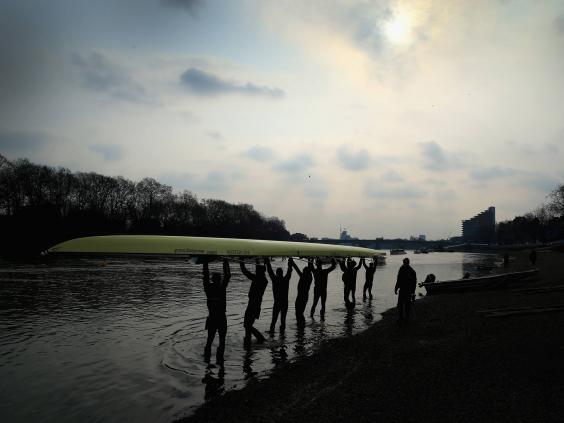 What's it all about?
It's a rowing race between Oxford University and Cambridge University and it's been going on since 1829. It all started following a challenge between old school friends and while it began in Henley-on-Thames, since 1836 the race has taken place in London.
Cambridge lead the series by 81 wins to Oxford's 77. There was one dead-heat way back in 1877 while last year's race was won by Oxford.
The course is four miles and 374 yard long - stretching from Putney to Mortlake. That's quite a way to row which will be evident when you see the exhausted crews at the end of the race. The fastest it's been completed is 16 minutes 19 seconds which was recorded in 1998.
The two teams are comprised of eight burly rowers and a smaller person who is the cox. They steer the boat, give the orders and traditionally get a dunking in the Thames if they're on the winning team. All crew members are current students. Both teams will be wearing blue a little confusingly. Cambridge wear the lighter shade with Oxford are in dark blue.
One more thing, a race between the reserve crews will precede the main event. Oxford's reserve boat is called Isis, Cambridge's is called Goldie.
Is there ever any controversy?
A major fear for both teams is that their oars cross with those of their rivals'. This can cause chaos and lead to a restart, however there is an umpire that follows the boat along the course doing their best to stop this from happening.
Someone jumped in the water in 2012 causing the race to be halted while boats have been known to sink. The likeliest place that will happen is the stretch after Barnes Bridge where strong winds meeting the incoming tide can cause choppy waters. In 1912, both boats sank, leading to the race being rescheduled to the following day.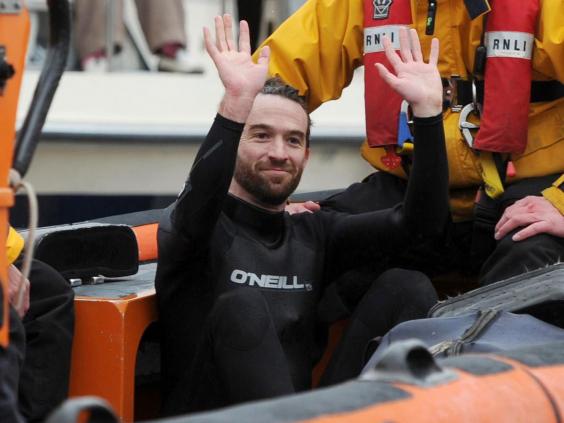 Anything else?
Apparently Pippa Middleton roots for Cambridge.