Despite saying no to Arnold Palmer last week, Tiger Woods remains on target to make the Masters next month, which, according to Paul McGinley, is great news for Rory McIlroy.
The world No 1 enjoyed an early look at Augusta last week playing with his father Gerry and Tom Brady, who occupies roughly the same station in American football as McIlroy does in golf. The NFL star quarterback claimed another Most Valuable Player award following his fourth Super Bowl success last month with the New England Patriots.
McIlroy is competing for the last time before the Masters at the Arnold Palmer Invitational at Bay Hill this week, allowing himself two weeks thereafter to hone that imperious ball flight before he attempts to complete the major set at Augusta.
Only five players in the history of golf have won all four majors, a detail that guarantees McIlroy more than the standard hyperbole in the second week of April. The return of Woods after a self-imposed exile to solve chipping malfunctions could, therefore, be just the diversion McIlroy requires, bending the light around him in the direction of the alpha grandee.
"Look what happened at the US PGA last year. All the talk was about Tiger. Is he going to play? Is he not going to play? At the time Rory was favourite, but he was able to go about his business without the attention on him. If Tiger isn't there he will be in the whole spotlight," McGinley said.
Attention is something to which McIlroy is accustomed. Indeed, in a casual sense he courts it. On Thursday on the eve of his round with Brady he posted a picture on Facebook of the pair at Augusta. On Saturday there was a snap of his muscled torso heaving weights. But in this phase of his career he is entering a different dimension.
Only Jack Nicklaus and Woods had won all four majors by the age of 25. Should he join them McIlroy becomes a historic figure, a beacon for the game, something more than a great golfer – the embodiment of the sport itself. That brings with it a heightened order of attention.
"It's something he's learning," McGinley said. "Talking to him, it's incredible how much he gets it, how mature he is for such a young guy. But he's had a lot of life experiences.
"To a large extent when he turned professional on the back of a successful amateur career, if you look compared to say me, Darren [Clarke] and Padraig [Harrington] when we turned professional, he was way more down the line than we were. Not just as a golfer.
"What's interesting is, when we turned pro we hadn't travelled the world like Rory had. Rory had been to Australia, he'd been to Asia. He'd played in all these different conditions, warm-weather climates, he'd travelled business class with the Walker Cup team, or Eisenhower team.
"We'd never done those things, or experienced different grasses or different conditions all over, and playing the odd professional tournament. So he was ahead of the game when he turned pro, and he's just kept on improving."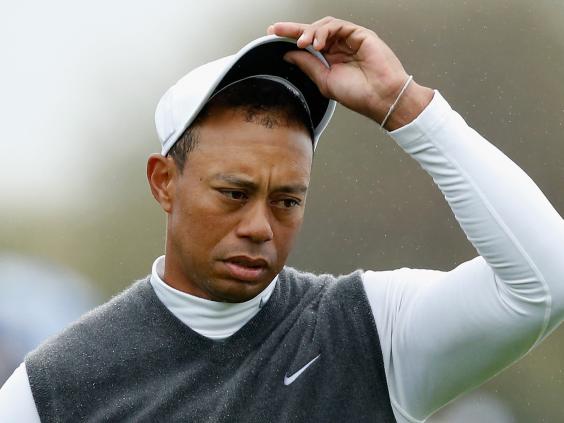 This is McIlroy's time; unencumbered by the baggage of life, it's all about the golf. Woods has not been that soldier for a decade or more. In his 40th year his schedule is structured as much around the school run as the driving range. Following muse Lindsey Vonn around the pistes of Europe and America eats up the days also.
Like many, McGinley, a key member of Sky's Masters coverage this year alongside Butch Harmon and Colin Montgomerie, would like to see Woods back to his best, but accepts that the odds are increasingly against him.
"The intensity Tiger has given to the game for 20, 21 years does have an effect on you. Is there a little bit of burnout going on? There's a reason why guys don't play their best golf in their late thirties and forties. I certainly hope there's more to come from Tiger. We all do. He's been great for the game of golf," McGinley said.
"He's got two kids that are growing up and he's spending more time with them. He's in a new relationship, he's now got some business interests and designing golf courses that he never did before. So Tiger's focus and his evolution as a human being have moved on, and maybe that's one of the reasons why all of a sudden his focus is not here any more."
Reuse content