Formula One returns this weekend with the Belgian Grand Prix set to resume the action after a four-week hiatus for the summer break. After Lewis Hamilton's Hungarian triumph, there is renewed confidence in the Briton's camp that he can mount a late title challenge, along with other contenders Fernando Alonso and Kimi Raikkonen.
All the talk around the paddock this week is of two drivers though; Raikkonen and Toro Rosso's Daniel Ricciardo. The 24-year-old Australian looks certain to be named as Mark Webber's replacement at Red Bull next season, with an announcement likely to be made either this weekend or at next week's Italian Grand Prix at Monza.
Ricciardo is the latest product of the Red Bull young driver programme, whose last graduate currently sits at the top of the charts off the back of three Driver Championships – you don't need me to tell you who.
Having learnt his trade in Formula Renault and Formula Three, Ricciardo has impressed this season, regularly out-qualifying his team-mate Jean-Eric Vergne and securing a career-best seventh place finish.
But his confirmation – should it come – of his Red Bull seat only comes after Kimi Raikkonen's manager Steve Robertson confirmed talks between the Iceman and the constructor's champions had taken place, but the move was no longer an option.
Raikkonen's failure to turn up to today's press conference owing to a "bug" has sparked rumours once more that the Lotus driver is yet to be paid by his team. The situation arose in Budapest, and could rear its ugly head once more should Raikkonen fail to appear tomorrow morning.
This weekend could be a whole lot more important to the Finn's title challenge though. Spa is one of Raikkonen's favourite tracks, demonstrated by his four victories there in 2004, 2005, 2007 and 2009, and the fast nature of the track should suit the Lotus.
Sebastian Vettel currently sits pretty with a 38 point gap, but you only have to look at last season to see what a dent Spa can do to your title hopes. The image of Romain Grosjean's Lotus launching over Alonso's Ferrari, missing his head by inches, thankfully did more damage to the Spaniard's title chances than it did to him physically.
Had the crash not happened and the pair along with Hamilton and Sergio Perez not been taken out of the race, Vettel would have had a much tougher day earning the second place finish that he ended up with, having started down in 11th.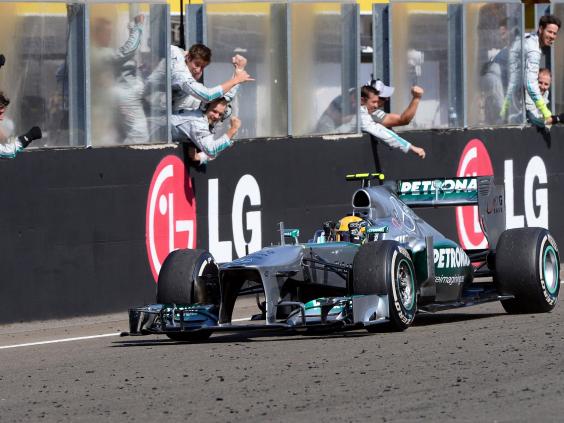 But that's what Spa brings to the table. The Master Kink may be a thing of the past, but Eau Rouge still holds its place as one of the most challenging corners in the world. Accidents are part of the racing here, and it's surprising when 22 cars finish the first lap unscathed. That's not to say people are expected to get hurt, but it's hard to think of another challenge quite like the one in the Ardennes on the F1 calendar.
The weekend is also a crucial one for one other driver in particular. With Ferrari linked with Raikkonen next season should he choose to leave Lotus, Felipe Massa looks certain to be out of a job next season. A strong – and by strong, he'll need to do something spectacular – performance is need from the Brazilian if he is to have any chance of holding onto his seat next year. Should Raikkonen end up staying with Lotus, or even heading to pastures old at McLaren, there aren't many drivers around that have shown they deserve a place with the prestigious team.
One to look out for: Kimi Raikkonen
The Iceman finished second last time out in Hungary, and he is a four-time winner at the famous circuit – alongside Jim Clarke and behind Michael Schumacher (6) and Ayrton Senna (5).
Who could struggle: Jenson Button
McLaren have already admitted to placing their focus on next season, and having won here last year, Button may find himself way down the order come Sunday. The team's struggles this season are possibly the hardest the team has faced, and with them battling Force India in the constructor's championship, Spa could prove a difficult challenge for the Woking outfit.
Underdog: Paul DI Resta
His troubles in qualifying have continued this season, but Force India are fast around Spa, and if the Scot can qualify where the can should be based of its performance, he has a strong chance at a big haul of points.
One to miss: Sebastian Vettel's new hair cut
The three-time World Champion has arrived at Spa sporting a new hair cut – or rather hair colour – having dyed his hair blonde. The look has certainly turned some heads in the paddock, but don't expect the nickname 'Blonde Bombshell' to stick anytime soon.