Formula One developed a new paddock game today: Where's Kimi? The 2007 world champion Kimi Raikkonen did not turn up as expected for the routine FIA press conference ahead of this weekend's Belgium Grand Prix here. A team spokesman said he was unwell though that does not mean he will not be racing for Lotus here as the F1 circus resumes after a mid-summer break.
The one place Raikkonen would not be found was the Red Bull garage after, earlier in the week, the world championship-dominating team rejected him as a possible driver at the 11th hour following talks and months of speculation that he would partner Sebastian Vettel next year following the retirement of Mark Webber.
The Finn's absence from the press conference meant that he avoided, for now, any questions about what had happened, though Raikkonen's manager Steve Robertson made it clear that while the driver still had "options" to go elsewhere he was most likely to stay at Lotus, for whom he has won two grands prix in a remarkable comeback which began last year.
"If the team can provide him with the answers he is seeking, which will ensure he has a car that can fight for race wins and the championship, then he will stay," Robertson said.
The rumour mill suggests that Ferrari are keen to have the Finn back, and that Felipe Massa will soon be released. But Raikkonen's friends remember how he fell out with Ferrari head Luca di Montezemolo in 2009, and doubt that is a relationship which can ever be rekindled, regardless of whether Fernando Alonso would accept him as a team-mate.
Vettel had said he would have had no problem with such a strong competitor as the former world champion alongside him if Raikkonen had joined Red Bull, and he reiterated that today. But Lewis Hamilton is sceptical.
Back to his usual relaxed self after a break spent training, working on his music and generally chilling out while basking in the afterglow of victory in Hungary last month, Hamilton said he was not at all surprised that Red Bull rejected Raikkonen.
"Ferrari have got Fernando and Red Bull have got Sebastian, and those two teams like to have their No 1 drivers," he said. "As for Seb and Fernando saying they would be happy to have Kimi as a team-mate… They would say that, but I don't believe anything that's been said. I just don't think they feel that they can be seen saying the wrong thing."
Hamilton is certainly confident about his chances over the rest of the season. "It's the best feeling I can remember going into the second half," he said. "I feel confident in the people in charge at Mercedes and the decisions they have made up to now about where to apply resources, so I have only one thing to focus on: the driving. I know they want to win in 2013 and in 2014.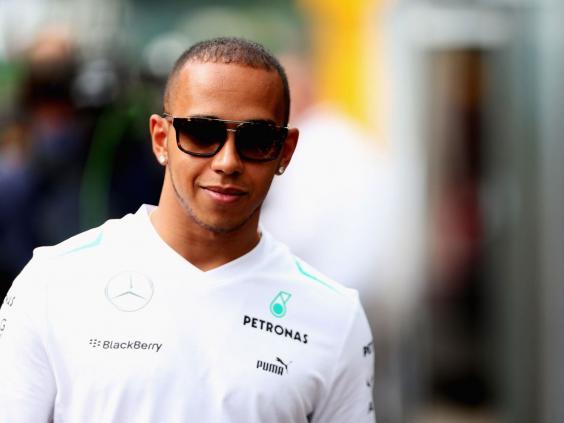 "We have to stop Sebastian winning over the next few races. He's quite far ahead so we constantly need to be gaining. But Red Bull haven't been that strong here so hopefully we can close things up again this weekend.
"The way I look at it, I'm not second in the championship, I'm fourth, so there are two guys to leapfrog, Kimi and Fernando, before I can get to Sebastian. And Kimi and Fernando have been massively consistent."
The big question for Mercedes will be how well Pirelli's tyres work here, and Hamilton admitted it is difficult to know what the hard and medium compounds might offer him this weekend.
"But I've got to a place where I am really beginning to extract the most from the car," he said, "and I feel that I'm going to continue on that road."
Reuse content