Fernando Alonso said he is "lucky to be here" after walking away from a spectacular crash at the season opening Australian Grand Prix.
The two-time world champion clipped Esteban Gutierrez's Haas with his front right wheel at high speed going into turn three of the 18th lap.
The impact sent the Spaniard's McLaren careering into a barrier, smashing it to pieces, before it flipped, rolled and flew end-over-end into another barrier at the Albert Park circuit in Melbourne.
Alonso emerged from the wreckage and walked gingerly over to Mexican Gutierrez, where the pair embraced.
Watch the crash below...
"I'm okay, I'm trying to put everything in place again," the 34-year-old told Sky Sports in the paddock after Nico Rosberg won the race for Mercedes ahead of team-mate Lewis Hamilton.
"It was a scary crash. Lucky to be here and happy to be here, and thankful to be here -- especially to the (governing body) FIA and all the safety, thanks to that probably I'm alive.
"We lost the power unit and the car because there was a lot of damage, but I'm super happy to be talking."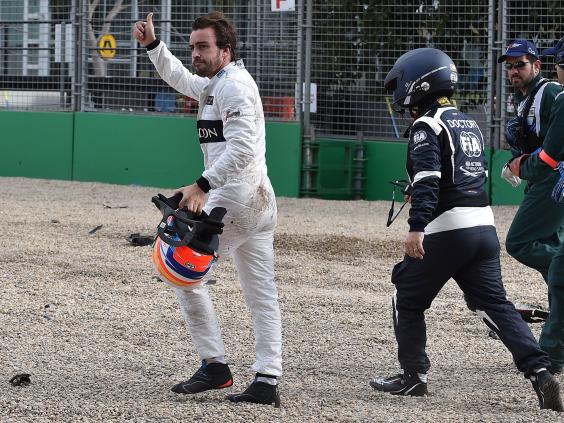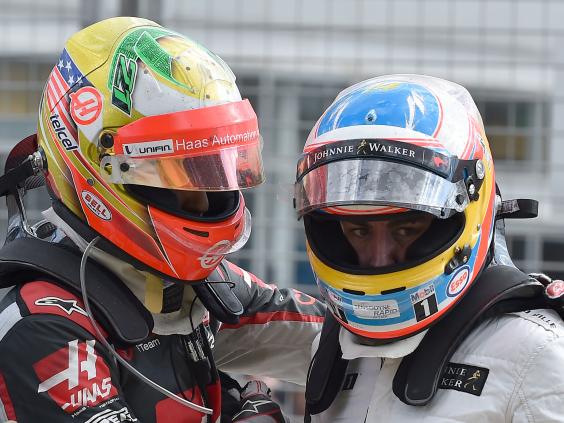 Race control said Alonso's contact with Gutierrez would be investigated but the Spaniard said neither driver was to blame.
"We were racing, I kept in the slip-stream as late as I could and at the last moment I tried to move.
"It's tough, you can only see the rear wing, you don't have the full view of the track. And same for him, he's defending and can't see what the other guy is doing. So we are both happy."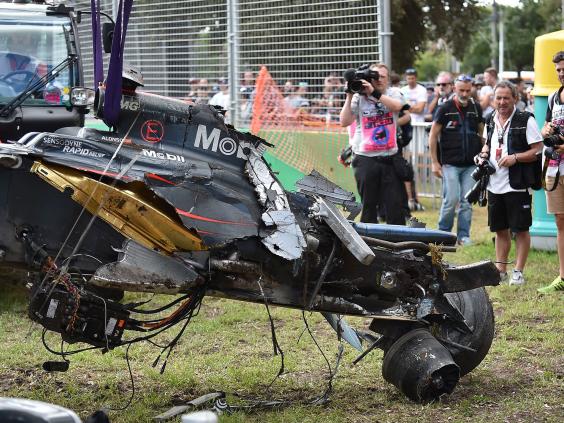 The next race is in Bahrain on April 3.