His gruelling 2014 season finished barely a month ago, but Liam Broady can hardly wait for the new campaign to begin.
Most of his pre-season preparation is over following a fortnight-long training camp in Spain and before the old year is out he will head Down Under, where he will begin his season at a Challenger event in Adelaide. A week later he will play in the qualifying tournament of a Grand Slam competition by dint of his own world ranking for the first time at the Australian Open.
Broady earned his place in Melbourne with a fine run in the latter half of 2014 on the Challenger and Future circuits, which are the two tiers beneath the main tour. In September the 20-year-old from Stockport won a Challenger match for the first time, beating the former world No 15 Robby Ginepri. Within a month he had beaten his first top-100 opponent, Tim Smyczek, en route to his first Challenger final. His  punishing schedule in 2014 featured 28 tournaments and 90 matches.
Having begun the year ranked No 473 in the world, Broady is now No 195, which makes him the British  No 4 behind Andy Murray, James Ward and Kyle Edmund. With few ranking points to defend in the first six months of the new season, he believes his goal of a place in the top 100 by the end of next year is a realistic one.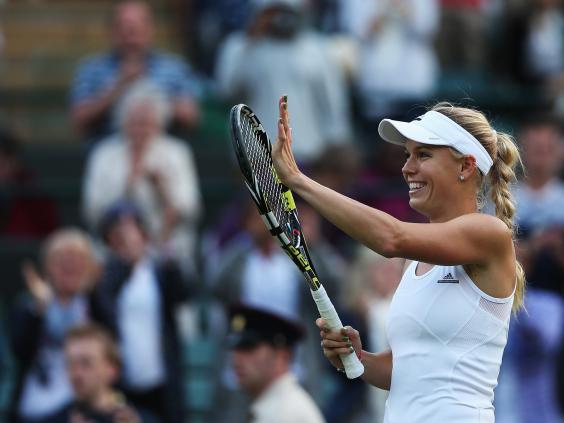 If Broady's world ranking is modest by international standards, consider his individual circumstances. Caught in the middle of a long-running feud between his father, Simon, and the Lawn Tennis Association, he struggled in the wake of a successful junior career. Indeed, he was on the point of following the example of Oli Golding, Britain's 2011 US Open junior champion, who gave up tennis earlier this year in frustration at his failure to progress.
Broady won two Grand Slam junior doubles titles and reached the boys' singles finals at both Wimbledon and the US Open, but, like a number of his contemporaries, had trouble coping with the transition from playing in front of huge crowds at the biggest junior tournaments to competing in Futures events at some of the sport's unlikelier outposts.
"You go from being in the limelight and people taking notice of you to playing at places like Sharm el-Sheikh in Egypt in 45C heat on a windy day," Broady said. "After playing at Wimbledon and the French Open and the US Open and going to all these fantastic places, to then have to grind away against players who are actually very good and know the game very well is tough. But I suppose that's where good tennis players mature."
The process has not been made easier by Broady's circumstances. His family's rift with the LTA opened up seven years ago, when his sister, Naomi, the current world No 156, had her funding suspended. She had posted on a social networking site photographs of herself which she considered a joke – one was of her imitating a pole-dancing pose next to a condom machine – but which the governing body judged to be "unprofessional behaviour".
A furious Broady Snr promptly withdrew Liam from the LTA's coaching programme and subsequently sold the family home to fund his children's tennis careers. He turned down later requests for his children to return to the LTA fold.
However, Liam's career stalled as he struggled to cope with life at the Mouratoglou Academy in Paris. Two years ago he decided that it was time to go back to the LTA, even though he knew it would infuriate his father. He left home and his father has not spoken to him since. When Liam returns to Manchester he stays with another sister.
"It was a life-changing  decision," Broady said. "It changed the life that I'd always known, living at home in Stockport, travelling everywhere with my dad and my dad looking after everything that was around my life. All of that changed in a few days.
"I suppose that was where I really grew up in a sense because I had to start looking after myself. It's tough. Even things like filing your tax returns and booking your flights and hotels is a massive thing for an 18-year-old who has never had to do that stuff before. It was really stressful. I'll be forever grateful to the guys around me for helping me through it."
Broady has a strong support team. His coach, Mark Hilton, has travelled with him to almost every tournament this year, while the experienced David Sammel, who has helped Broady in recent months, could play a bigger role in 2015. Ric Moylan is Broady's physical trainer, while Adrian Tannock has been his "life coach" for the last three years.
"Adrian's been as important as everybody else," Broady said. "He's been fantastic for me. There was a time when I was a bit lost on the path to professional tennis. I lost a bit of faith and I lost a lot of focus. I was close to giving up. Then I met Adrian and slowly but surely we started to turn it around. It's been a long journey and we've got even further to go but it's heading in the right direction now.
"I suppose he's just been putting together the pieces of my mental state for a while. He's helping me to grow as a person, advising me and just keeping an eye out for me. It's fantastic to have someone like that in my team who has my best interests at heart and is an expert at what he does."
Tannock has played an important role helping Broady through his family issues. "Obviously, a lot of that was hard for me," Broady said. "He's almost like a father figure to me in that sense. He's helped me through everything, whether it's on the court or off the court."
Moylan, meanwhile, has been putting Broady through the toughest pre-season training he has ever experienced. Broady said he was "learning to like" hard work, having appreciated the benefits of his labours this year in the latter part of the season. "I think you've got to put in the hard work to get the results. That's what's happened with me."
Murray offered Broady some advice after watching his recent Challenger final in Charlottesville and the two men could be team-mates when Britain face the United States in the Davis Cup in Glasgow in three months' time. Leon Smith, Britain's Davis Cup captain, has been with Broady at this month's  training camp in La Manga. They have not discussed the Davis Cup but Broady said: "I'm hoping that my results will persuade him to pick me."
Reuse content