Serve
Andy's serve has improved no end but I'm giving Djokovic a slight edge here. That goes for second serve too; Novak's has a little more penetration, bounce and kick.
Forehand
Again, a huge improvement by your boy; he's hitting the ball harder than he ever has, and from inside the baseline I'd say he now matches Novak for power and accuracy. But from the baseline and beyond, a little bit more of an advantage to Djokovic.
Backhand
I'm like one of those boxing judges here scoring round by round, and for backhand I'm giving it by whatever is the narrowest count to Djokovic. He can hit just a little bit better on the angled shot and just wins out on versatility. But, hey, we're talking tiny margins here. I love Murray's backhand too, which I've called a thing of beauty.
Return of serve
In all the history of the game you've got to say Novak is one of the greatest of all returners. So when I say Murray is catching him right up, you can see how much of a compliment that is. He must have worked so hard on that and he's improved that much. Which I guess says something about practice making perfect, yes? Still a very slight edge to Djokovic, but Andy is getting there.
Volleys
They're both very, very comfortable at the net and not hesitant about coming in. What I like, then, is that they don't go for the fancy, flashy stuff – from both of them it's very basic volleys by blocking the ball, using the power of the opponent's shot and directing it right where they want that ball to go. On the drop volleys I believe Murray has a little bit more touch, and a little advantage, too, on the slice. But the drop shot goes to Djokovic.
Movement
Boy, all these categories are pretty damn close. On movement, you have two of the very best. You've seen Djokovic with those fantastic slides around the baseline, retrieving some unbelievable shots, but what I want to say to all those students and weekend players out there, young and old, is: do not copy this! Otherwise what you call the Accident and Emergency Department of the hospitals are going to be real busy fixing broken ankles. Look at how many experienced professional players have gotten in trouble these past two weeks. Do not copy Novak at this, above all on hardcourts or grass. He is a one-off.
Mental approach and temperament
I believe that the work done by Ivan Lendl and his team means Murray is now ready to try to win Wimbledon, with all that involves. No matter what the score may be, however bad things are going, I don't think you'll see him give up mentally. Give credit to Lendl and his team – and by the way, tell Ivan that I caught him talking and even giving the faint glimmer of a smile during that semi-final on Friday. So it's a happy camp. And of course the Djokovic support team is just as important with his trainer, nutritionist, stringer and his parents.
Fitness
It's high time we got some of that proper English summer weather, and I believe it'll be real hot for the final. If you're going to sneak in some of them ten-dollar strawberries and cream, then eat them in the first set, because they'll spoil otherwise. What does the heat mean for the players? It won't be a match of serve, volley, out – no sir. No wham, bam, thank you mam. This will be a match that will test movement, recovery and how long you can stay out there. It will test endurance, staying in the rallies and then taking advantage of the first defensive ball. That's going to be key to this match. One loose ball and you gotta pounce on it like a tiger, because if you don't, the other guy will take the opportunity. They both had tough semi-finals, Djokovic more so, but that was two days ago and won't have any bearing whatsoever. Nobody's shown any sign of injury and if they'd had to have played yesterday, these guys are super-fit professionals and they would've found the adrenaline to dig in for as long as they had to.
Verdict
For once I'm not predicting, except to say it will be a great match for everybody. I'm happy for TV, for the newspapers, I'm happy for Britain, the fans, above all I'm happy for those lucky people who have a Centre Court ticket, because after all the upsets we've had these past two weeks, this is a dream match come true. It was meant to be. Enjoy!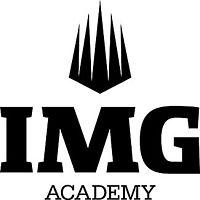 Reuse content