One of the sport's most intense rivalries is set be reignited following the announcement that Boris Becker is to become Novak Djokovic's head coach. The appointment will see Becker lock horns once again with Ivan Lendl, who has coached Andy Murray for the last two years.
Becker, who at 46 is seven years younger than Lendl, starts immediately as Djokovic steps up his preparations for the Australian Open, which begins in less than four weeks' time. Djokovic and Murray will make their first appearances of the new season as early as next week at an exhibition event in Abu Dhabi.
While Djokovic and Murray have been rivals since their teenage years, there has never been the simmering undercurrent that existed between Becker and Lendl. The flamboyant and charismatic German contrasted with the dour and stone-faced Czech and there was rarely any love lost between them on court. They ended with 10 victories apiece, though Becker won all three of their meetings in Grand Slam finals.
Although Becker's pedigree cannot be doubted – he won six Grand Slam titles – the appointment has already raised eyebrows, including those of Brad Gilbert, Murray's former coach, who said on Twitter that it was a "very bold" move on Djokovic's part.
Becker, who spends much of his time in London, has not worked regularly with any top players since his retirement 14 years ago and has become better known as a television pundit – and not a particularly illuminating one at that. The 1985, 1986 and 1989 Wimbledon champion can leave the impression that he is valued more for his entertainment value than for his insights.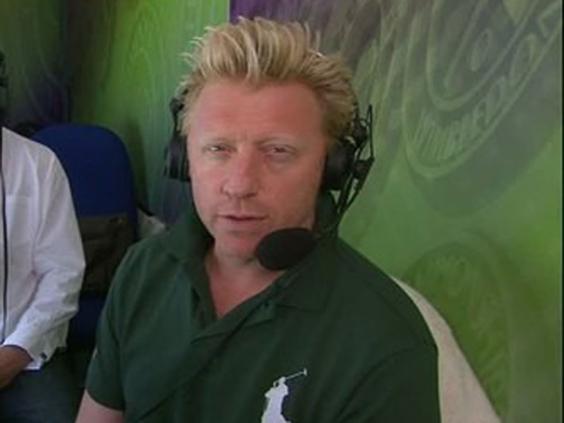 However, Becker may take encouragement from the example of Lendl, who largely cut himself off from tennis after retiring. He had never coached a senior professional until he linked up with Murray at the end of 2011. Nevertheless, Lendl guided the Scot to his maiden Grand Slam title and this summer helped him end Britain's 77-year wait for a male singles champion at Wimbledon.
A key difference, however, is that Lendl assisted Murray over the last hurdles to win his first Grand Slam titles, whereas Djokovic has won six already. Perhaps Djokovic sees Becker as a man who can help him rediscover the extra edge. Since winning three Grand Slam titles in 2011, Djokovic has won two Australian Opens but has also lost four Grand Slam finals and two semi-finals.
With Michael Chang and Sergi Bruguera recently joining forces with Kei Nishikori and Richard Gasquet respectively, Becker follows a growing trend of big-name coaching appointments. However, Djokovic will hope Becker fares better than Jimmy Connors, who lasted only one match as Maria Sharapova's coach.
This will be the third time in recent years that Djokovic has turned to a senior figure and he will want Becker to make a greater impact than Todd Martin or Wojtek Fibak. Martin was part of his entourage for less than a year after being recruited in 2009, while Fibak had an even shorter spell as consultant this summer.
The Slovakian Marian Vajda has coached Djokovic for more than seven years and will once again take a backward step. Becker will travel with Djokovic to Grand Slam events and most Masters Series tournaments, with Vajda filling the gaps in the world No 2's calendar.