With an aggressive return game, and limitless power in her groundstrokes, Eugenie Bouchard has reached the women's singles final in style. At 20 she has not only become the only ever Canadian female to make it to the final of a major tournament, but she has also done so without dropping a set. An amazing feat for any tournament, let alone at the prestigious Wimbledon championships.
Kvitova does however have the advantage against Bouchard, with a victory over Bouchard in her homeland (Canada) in 2013.A loss that could play on Bouchard's mind. Kvitova also has the edge over Bouchard when it comes to grand slams, as the Czech won Wimbledon in 2011, and is longing for another grand slam to add to her collection, while Bouchard is playing in her first ever final.  
En route to the final, Bouchard has had to deal with world no. 3 Simona Halep, world no.7 Angelique Kerber. Nerves will be a pivotal factor for the young Canadian, as this is only her first grand slam final, and her sixth appearance at a grand slam all together. Having squandered five match points against Halep before claiming it with the sixth, the nerves are there in Bouchard, and must be conquered if she is to defeat Kvitova.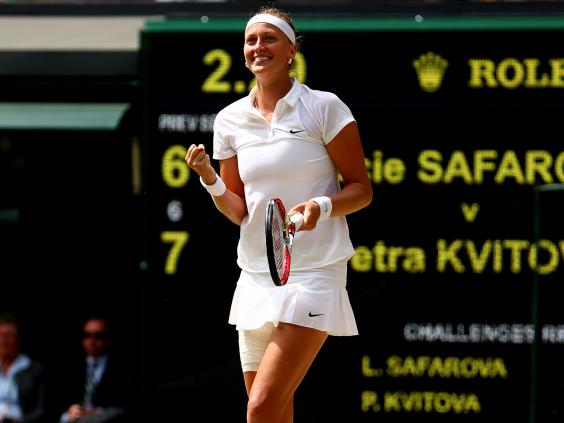 Having not played anyone out of the top ten so far, Kvitova has had a rather relaxed passage to the final, an asset that could work against her when she faces the fearless Canadian. With the most aces in the tournament (38) Bouchard's aggressive returning style will truly be tested.
With both players relying on power and aggression, it will be an all out battle for the ladies Wimbledon crown. This is the first time two players born in the 1990s meet in a final. Make space for the youngsters, the new era of tennis is here.
START: Saturday, Centre Court, 2pm
PAST MEETINGS:
2013 – Toronto (Hard) Kvitova won 6-3, 6-2
STATS…
Kvitova's highest ranking was world number 2, Bouchard's highest was number 12.
Kvitova's prize money equals $12,553,901 while for Bouchard that sum is approximately 7.5 times smaller ($1,738,730)
Kvitova has won one grand slam (Wimbledon); Bouchard has won none.
Bouchard has won 24 break points in the tournament so far; Kvitova has won 22
ODDS…
Bouchard to win 2.26
Kvitova to win 1.78
TV:  BBC
Reuse content