Phil Chamberlain is associate head of department for broadcast and journalism and teaches investigative journalism to MA students. He has 20 years of experience writing for national newspapers and magazines. Here he explains how one article led to an eight-year investigation to uncover how the UK's biggest construction companies secretly conspired to deny thousands of people work.
In the films there is usually a shadowy meeting in an underground car park. There is often a showdown with dangerous people. There might be a memory stick transported to exotic locations.  I had a former school teacher working above a shop in the market town of Droitwich in the West Midlands.
It was an unlikely base for a secret vetting operation run by a group of multi-million pound corporations to keep tabs on people they considered undesirable. And, therefore, it was well chosen because until the Information Commissioner's Office (ICO) – the agency responsible for making sure your data is handled correctly – mounted a raid, the blacklisting operation had been going for 16 years without a hitch.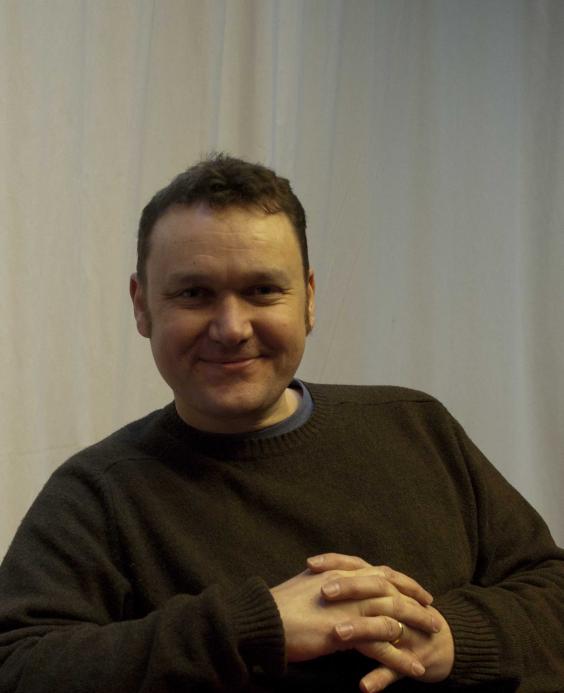 The start had been an article I had written for The Guardian in 2008. I'd been commissioned to write an article on blacklisting. The obvious place to start was where people would complain first and that was to their union. UCATT, which represents construction workers, gave me the names of several people who had made allegations that they had been repeatedly refused jobs. One of them was Steve Acheson from Manchester. Acheson, a well-qualified electrician who had worked on major projects at home and abroad, had found work increasingly hard to come by as he got involved in union activities. He put me in touch with colleagues with similar experiences. Jobs offered on a Friday and withdrawn on a Monday. Having to get on sites by using false names. Managers boasting about them being on "a list".
Blacklisting wasn't new. An organisation called the Economic League, set up in 1919, had for decades kept lists of subversives, which subscriber companies across sectors could check before recruiting people. The League had folded in 1993 riven by internal splits and with many of its secrets exposed by journalists and campaigners. In 2008 industry claimed there was no evidence blacklisting existed and the government believed it so much that it went back on a promise to make it illegal.
So perhaps this pattern of unemployment described to me was bad luck or they were just poor employees. Except I came across an employment tribunal where evidence of blacklisting had been given by a whistleblower. The tribunal had ruled that it did take place – and nothing had happened. The Guardian published what I had and a few days later I was speaking with an investigator from the ICO. Dave Clancy, a former Greater Manchester police officer, wanted to know more because he wanted to investigate. I filled him in on the background and possible leads and then, nine months later, he led the raid in Droitwich on an organisation called the Consulting Association.
Inside was Ian Kerr, a man who trained first as a teacher before getting a job with the Economic League in 1969 and spending the rest of his career spying on others. Kerr was employed by the biggest names in construction to keep files on more than 3,000 people. Whenever a firm recruited for a job they would fax over names and Kerr would check them off. It costs companies £2.20 a name to check. In one quarter in 2008 Sir Robert McAlpine alone billed for some £12,838.20.
The files recorded people's employment history, comments about them from managers, pictures of them on picket lines, the cars they drove, letters they had written to the press, leaflets they distributed, family members, even graffiti they'd allegedly scrawled. And for file after file the main topic or reason it was started was because the person had become a union representative or raised health and safety concerns.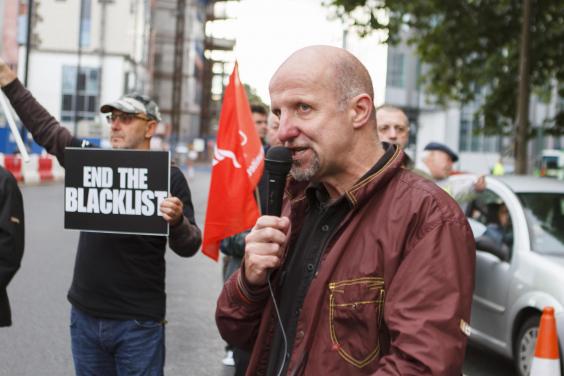 Then something unusual happened. The ICO made the files available to the subjects. If you could prove you were the person the file referred to you could get a copy. Now, from talking to a handful of people, I was talking to hundreds of them, each with their own files, a wealth of evidence about a network of spying. Suddenly the years without work made sense. In many cases people had left the industry, even emigrated, because of impact of blacklisting. Marriages had suffered. Some people had taken their own lives.
Over the next six years, along with blacklisted engineer Dave Smith who helped lead a campaign group and a few journalists, lawyers and union members, we dug into the files seized. We found hundreds of names were of people with nothing to do with the construction industry, but were environmental activists or lawyers or academics and spoke to them. We found information on the files that appeared to come from police sources and I interviewed a former Special Branch member who had been watching the same people as the Association. I knocked on lots of doors of the people in the industry who had been the links between companies and The Consulting Association. Most doors were slammed shut but some spoke. They told tales of meetings with secret police officers and drunken jaunts with union officials. Ian Kerr remained silent until he gave electrifying evidence one afternoon to Parliament - and then died a fortnight later - but I spent hours interviewing his widow. Smith and I pieced together the secret history stretching back 40 years of an operation that blighted the lives of thousands.
In the films there is a bit where the bad guys go to jail and the good guys clink glasses to celebrate a long-earned victory. Here, only one person has ever stood in the dock for the blacklisting operation. Ian Kerr was fined £5,000 in 2009 for data protection offences. This year the companies involved paid out an estimated £250m in compensation and court costs, and their lawyers read out a six-page apology. However, none of the people implicated have been disciplined let alone made to account in court as Kerr did. In the films there is sometimes a surprise at the end; a hint that a sequel is on its way.
Last October a judge-led inquiry into undercover policing made blacklisted workers part of its remit. The inquiry is unlikely to report for several years, but it could make a worthy second reel. 
This content was written and controlled by the University of the West of England
Reuse content