Staff at the University of Birmingham have killed-off a beloved graduation day tradition because of 'health and safety' fears – the throwing of caps into the air.
Undergraduates from the Department of Classics, Ancient History and Archaeology were sent an email regarding their graduation ceremony on 14 July which read: "Throwing of caps is not permitted, due to health and safety."
Speaking with student website The Tab, a supplier of graduation gowns explained that, in recent years, their customers have been injured by falling mortarboards.
However, one student, Hannah Walker, said the ban is "surprising" and that the university is wasting its breath, adding: "I personally don't see the harm in it and honestly don't think anyone will take the ban seriously."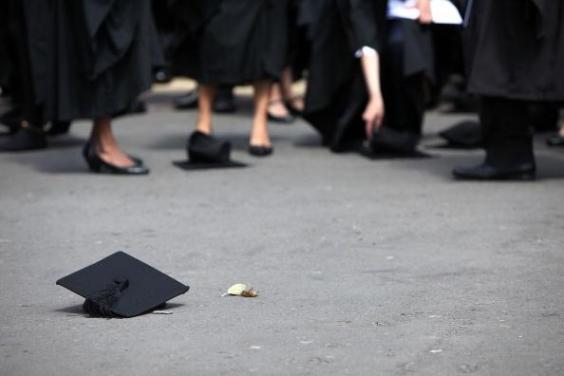 A spokeswoman for the 187-year-old university highlighted how, although the institution does not have a policy or ban on cap throwing during degree congregations, the email concerned a specific private event where space was restricted.
She added that the staff just wants to "ensure everyone has an enjoyable time."
Although unusual, the banning of cap-tossing at graduation ceremonies isn't unheard of; in 2008, Anglia Ruskin University in Cambridge banned the caps for fear students could be hurt by the corners of the hats.
And just last year, an entire class from Ridgewood High School in Chicago were denied their diplomas until they publicly apologised for defying a cap-throwing ban. Staff called the students' actions at the end of the ceremony 'disrespectful' and 'undignified'.
Finally, in cap-tossing news, Yale University in Connecticut was sued in 1984 following an injury.
Reuse content