GCSE exams must be scrapped within the next five years to reduce pressure on teenagers and A-levels should be expanded to include new vocational qualifications, a top business leader will say today.
Comparing Britain with other countries, the director general of the Confederation of British Industry (CBI), John Cridland, will say at the annual Festival of Education conference: "In France, Germany, Sweden or Japan, much of the assessment before 18 is school-based.
"By the end of this parliament, I want to see the date for the last ever GCSE circled in the Secretary of State's diary," he will add, because he sees the exams as being 'redundant' now that pupils are required, by law, to stay in education until 18 as opposed to 16.
Speaking to the Financial Times ahead of his speech, Mr Cridland described the Conservatives' reforms under former education secretary, Michael Gove – and now Nicky Morgan, his successor – as being "necessary, but not sufficient."
Speaking about 16-year-olds having major exams at their age, the business leader has said: "We have to face the uncomfortable truth that – internationally – we're the oddballs.
"GCSEs are past their sell-by date and should be retired."
A system, he says, should also be brought into place in which the most important exams would be A-levels – including both academic and vocational subjects – which should be taken at the age of 18.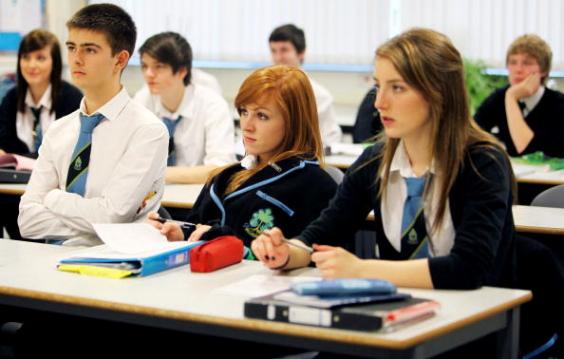 Known as 'the voice of business in the UK', Mr Cridland says he wants to see more engagement from the world of business in education systems.
He believes that a lack of 'good-quality careers post-education remains a major problem' and emphasises that businesses need play a larger role in forging links between school and employment.
He said: "Schools shouldn't be places where business-people drop their kids at the beginning of the day like they drop-off their dry-cleaning."
The business-mogul is expected to round-off his speech today, Wellington College in Berkshire, by saying: "I sometimes feel – compared to 40 years ago when I was in school – in some cases, all we've done is replace a blackboard by a white board.
"You've got children in rows, learning by rote, learning dates of history. I want a much more personalised education and I want schools freed-up to do that. It isn't just about the qualification."
Reuse content