You'll need people skills as well as academic ones – and a thick skin will help, says Russ Thorne
The medical teams taking care of footballers have been hitting the headlines recently, courtesy of Jose Mourinho's fracas with Chelsea FC's doctor. Staying calm in the face of a furious manager is one thing, but aspiring physiotherapists will need a range of other abilities if they want to get into the top flight.
A degree is one essential component, not only for the training it provides but for gaining membership of the Chartered Society of Physiotherapists, the professional body for UK practitioners. "The course will help students develop a whole range of skills," says Peter Hanley, a lecturer in physiotherapy at Sheffield Hallam University. "The primary one is learning to assess the different systems within the body."
In addition to developing expertise in anatomy and practical techniques, physiotherapists must be excellent communicators. "They need the ability to quickly build a relationship with patients and be compassionate," says Hanley. The training is demanding but ultimately rewarding, he continues. "You're restoring a patient's quality of life, or restoring function and returning them to their sports."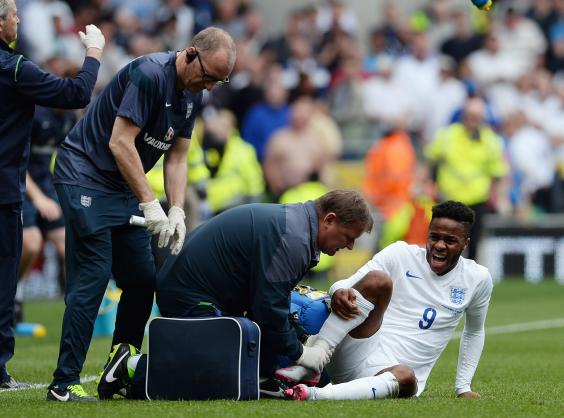 Working with elite athletes also requires an understanding of the specific requirements of their sport, and – as you might expect – being comfortable with teamwork. "A significant element of working with elite athletes is being able to engage effectively as part of a Sports Science support team," says Dr Stuart Mourton, programme leader for the BSc (Hons) in Sport and Exercise Science at the University of Derby.
That team might include nutritionists, psychologists and other coaches, all working in a volatile and fast-moving environment. Needless to say, you'll need to be "tenacious and thick-skinned" to make the grade, according to Mourton, and even then the route to the top won't be simple. But there are things you can do to give yourself the edge, such as networking and constantly updating your knowledge. "Gaining experience working with elite athletes is also vital," Mourton says, recommending casting the net wide when building up your expertise. "Getting access to professional footballers isn't easy, but elite performers in other sports may be crying out for support."
Sports physiotherapy is part of a much larger profession, so if the Premier League isn't your objective, the training will give you transferable skills and subject-specific knowledge that could lead to roles in many other areas. If the beautiful game is your goal, though, your interpersonal and practical skills are equally important. "Perform to the highest level in these areas and you may have a chance of succeeding at the pinnacle of football in England," says Mourton. "Just don't go on the pitch to help an un-injured player when Jose is around..."
Reuse content