In Hail, Caesar!, the latest zany yarn from the brothers Coen, a movie PR man called Eddie Mannix (played by Josh Brolin) attempts to divert attention away from a studio crisis by publicising the "secret romance" of two of his biggest stars. In the studio system of the early 50s this was normal – as a celebrity you were property to be deployed when useful. You went along with it because you knew that if ever you got into trouble a fixer like Mannix would save your ass. 
Cheryl Fernandez-Versini and One Direction's Liam Payne are no Hollywood starlets, but some of the principles still apply to the freshly assembled couple. The lovebirds' careers may not be in crisis just yet, but the glow of their fame wanes every second spent out of the public eye.
With Liam on hiatus from 1D and Cheryl's X Factor ratings in decline, their pairing is a match made in PR heaven. And while it's easy to be tricked by their somewhat modest announcement over social media, we shouldn't be fooled by the tentative steps they took before making it official.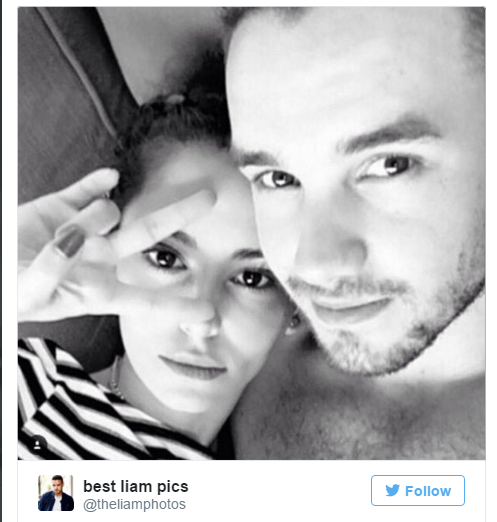 ​Rumours began to swirl back in December. Cryptographic specialists we're wheeled out to decipher the meaning of the rose tattoo that appeared on Liam's hand, which bears a striking resemblance to the one on Cheryl's behind. Then Liam topped this with the most painstakingly romantic gesture of the modern era: changing his profile picture on Instagram to show him bare-chested alongside his Geordie beau, alongside a new account bio: "happy". These not-so-subtle hints at their attachment have PR tattooed all over them.
As someone who has worked in the publicity game for more than 30 years, and witnessed many showbiz relationships, I can tell you this: the amount of wrangling that likely took place between each side's people would make most corporate mergers look like a casual fling.
1D: Crazy things Directioners say
1D: Crazy things Directioners say
1/20 One Direction

'I'm so jealous of everyone that meets One Direction. Then again if I met Harry I would hyperventilate, suffocate and die so...' - @m_a_g_z_i_e

2/20 One Direction

'If I ever received a tweet from anyone in One Direction I'd literally die on the spot and I want my obituary and tombstone to blame them.' - @aurosan

3/20 One Direction

'When I die, I want the One Direction 'Talk Dirty to Me' video displayed at my funeral, on a screen projected over my casket, playing non stop, thank you.' - @zaynlikespayne

4/20 One Direction

'I cannot speak I want to write the word 'love' everywhere and tell everyone I love One Direction more than anything ever.' - @sneezeharrys

5/20 One Direction

'I'm in the 'I'm gonna die alone with 8 cats and my posters of One Direction don't breath near me or I'll punch you' mood.' - @nouisteenagers

6/20 One Direction

'HARRY. YOU ARE NOT A GOD DAMN MAN WHORE. YOU ARE A CUPCAKE. JESUS.' - @daddyslittlelou

7/20 One Direction

When 1D were on the cover of GQ magazine: 'The GQ pictures make me want to stab myself in the uterus!' - @ziallsafari

8/20 One Direction

'I hope that I die before any of the boys in One Direction does cause I will not be able to even move if they go before I do.' - @pokeniall

9/20 One Direction

Another GQ response read: 'Holy. C**p. The boys on the cover of GQ magazine. Someone shoot me. Push me off a cliff. Stab me!' - @wafaastalks

10/20 One Direction

'Person: Why do you love One Direction? Me: Why do you breathe? Person: If I didn't I'd die. Me: Exactly.' - @idrugsharry

11/20 One Direction

'Don't hate on Louis you f**king a******s or I will shove bleach into your a******s and pull out your eyes with a spork.' - @fxkinlouis

12/20 One Direction

'When are you in public and a One Direction song comes on and your kidneys rupture and then you die.' - @harryhasbooty

13/20 One Direction

'If One Direction were falling off a cliff and I could only save one then I'd shoot myself so we could all die and meet in heaven' - @austinrahone

14/20 One Direction

''One Direction is goin' to be the next to break up'. If you don't shut up I will break your neck and pray for you to die.' - @bubblegumniall

15/20 One Direction

'My friend doesn't like One Direction and I told her that if she said something rude on Twitter she would die.' - @flashing1D

16/20 One Direction

'Do you ever feel like you want to scream and cry and laugh and smile and die because of One Direction. Because same.' - @chenloves1d

17/20 One Direction

'When Niall cuddles someone or something and his cheeks do the thing I die.' - @daintyiero

18/20 One Direction

'My parents always say 'They're gonna die down' and 'You'll grow out of them'. No f**k you I'm getting One Direction tattooed across my face.' - @calumshoran

19/20 One Direction

'Dear One Direction, you stole my heart but that's okay. I like my boys like I like my tea - hot and British with some Irish creme.' - @torii_rakusx

20/20 One Direction

'Imagine Niall barging into the church and saying 'I OBJECT' to your marriage because he loves you.' - @niamhabitat
From my experience there are many conditions that have to be met in these situations. Body art must be aligned, and itineraries consolidated. The strategy for eking out as many column inches would have likely been conducted with all the romantic giddiness of a joint session of the London Stock Exchange and Deutsche Börse.
But what's the point in doing any of this? For many of today's celebs, privacy is a sacrifice you have to make again and again if you're going to keep your part of the spotlight. But to be heard through the billion-dollar babble of social media involves unprecedented levels of energy and gall, and PRs will push their star clients to the point of breaking and beyond. In this case however, there will be no Eddie Mannix to pick up the pieces when the romance starts to stall.
Mark Borkowski is an acclaimed publicity specialist, writer, and lecturer. The real life Eddie Mannix features prominently in his book The Fame Formula
Reuse content