The death of Charles Kennedy has revived a debate inside the Liberal Democrats and Labour about whether the two parties should return to one of his causes – forging a progressive, anti-Conservative alliance.
A "realignment of the centre left" had been the goal of  all Lib Dem leaders since Jo Grimond in the mid-1950s  but the dream was shattered by Nick Clegg's decision to join David Cameron in coalition in 2010.  After the Tories ruthlessly gobbled up Lib Dem seats in last month's election—and then shamelessly paid warm tributes to their former "partners"-- it is hard to imagine the Lib Dems ever going into coalition with the Tories again.
As the Lib Dems and Labour survey the wreckage of their catastrophic defeats, some people in both  suspect the two parties will need to co-operate to get the Tories out.  Both already have a mountain to climb at the 2020 election and changes to constituency boundaries that Mr Cameron will push through will make it even bigger.
Some insiders even raise the prospect of a merger, a move discussed by Tony Blair and Paddy Ashdown before their planned coalition was scuppered by Labour's landslide at the 1997 election. Mr Blair was heavily influenced by Roy Jenkins, the former Labour Home Secretary who later co-founded the Social Democratic Party (SDP).  He argued that the Tories had enjoyed power for much of the 20th century because left of centre parties fought each other, notably helping Margaret Thatcher win three election victories.
Charles Kennedy - his political career in pictures
Charles Kennedy - his political career in pictures
1/18 1986

Charles Kennedy at the SDP conference in September 1986. He had become Britain's youngest MP three years earlier and the party later merged to become the Liberal Democrats.

Getty Images

2/18 1987

Charles Kennedy attends the Joint Liberal Assembly, October 1987.

Getty Images/Hulton Archive

3/18 1999

Charles Kennedy being congratulated by his girlfriend and future wife, Sarah Gurling, and mother Mary after being elected Lib Dem leader in 1999

PA

4/18 2001

Charles Kennedy greeting supporters at a rally before the 2001 general election, when he was the Lib Dem leader

Getty Images

5/18 2002

Mr Kennedy at his wedding to Sarah Gurling, outside the House of Commons in London. The couple divorced in 2010.

Getty Images

6/18 2003

Charles Kennedy speaks during a question and answer session at the Liberal Democrat Party annual conference in Brighton

Getty Images

7/18 2004

Charles Kennedy and his then wife arrive at the British Academy Television Awards in London

Getty Images

8/18 2005

Charles Kennedy unveiling a Lib Dem campaign poster ahead of the 2005 general election

Getty Images

9/18 2005

Charles Kennedy with his then wife Sarah and new born son Donald James on 12 April 2005. He returned to the election campaign trail days later

Getty Images

10/18 2005

Charles Kennedy celebrating the Lib Dems' gains after the 2005 general election, when the party won 62 seats

Getty Images

11/18 2006

Charles Kennedy admitted his drink problem and called a leadership election in January 2006

Getty Images

12/18 2006

Charles Kennedy is canvassing in Dunfermline for a by-election a month after his resignation as Lib Dem leader

Getty

13/18 2006

Sir Menzies Campbell, Lord Rennard and Simon Hughes give Charles Kennedy a standing ovation after his speech to the party conference in September 2006, his first since his resignation

Getty Images

14/18 2007

Charles Kennedy and his predecessor Paddy Ashdown congratulating Nick Clegg on his election as Lib Dem leader in December 2007

AFP/Getty Images

15/18 2010

Charles Kennedy with Nick Clegg on the campaign trail ahead of the 2010 general election

Getty Images

16/18 2011

Charles Kennedy launching the pro-AV campaign for the 2011 proportional representation referendum in Glasgow

Getty Images

17/18 2014

Charles Kennedy with Danny Alexander and fellow Lib Dems campaigning for a 'no' vote in the Scottish independence referendum in 2014

AFP/Getty Images

18/18 2015

Charles Kennedy campaigning with Jo Swinson in East Dunbartonshire in April ahead of the 2015 general election, where he lost his seat

Getty Images
With Labour and the Lib Dems leadership elections underway, they are not about to start merger talks. Many Labour folk are not ready to forgive the Lib Dems for supping with the Tory devil for five years, and have little sympathy for them over their massacre.  A merger now when the Lib Dems can fit all their MPs in two taxi cabs would see the party swallowed whole by Labour.  True, there is a history of people changing parties to fight for their ideas inside a different one, so why not champion liberalism inside Labour?  Add the Lib Dems' 8 per cent share of the vote to Labour's 30 per cent and you have more than the Tories' 37 per cent. However, there is no guarantee the Lib Dems could deliver their 2.4m votes to Labour.  Voters are less tribal and attached to one party than they were, even in Mr Blair's time.  One task for Labour's inquest is to find out why so many Lib Dem 2010 voters went to the Tories rather than Labour, demolishing Ed Miliband's flawed "35 per cent" strategy.  Playing footsie with the Lib Dems is hardly Labour's priority now. Its new leader's main task will surely be to win back Tory voters -- which, strangely, was never deemed important by Mr Miliband.
Yet with both Labour and the Lib Dems needing to regain ground in England after losing all but one of their seats in Scotland to the SNP, at some point the two parties may have to talk turkey. Policy differences between them are not great; they certainly have more in common than the Lib Dems and the Tories, another irony of the Clegg-Cameron partnership.
Vince Cable, sadly a victim of the Tory invasion of Lib Dem land, has raised the question of Lib-Lab relations. Writing in the New Statesman magazine, the former Business Secretary said the two parties must decide "whether they are for ever locked in mortal tribal combat or, more sensibly, whether they are potential allies in a wider, progressive purpose of constitutional reform; a liberal approach to civil liberties; anti-nationalist and internationalist; and with a modern fusion of social democracy and market economics."
On senior Labour figure told me: "It wouldn't be fair to ask the Lib Dems to pack it in and join us. They want their own identity and they would just be assimilated by us.  But they could mobilise people to vote against the Conservatives in some seats while Labour targets others, and of course we should encourage that.  We may need some help to get up the mountain. It is bigger than we ever imagined."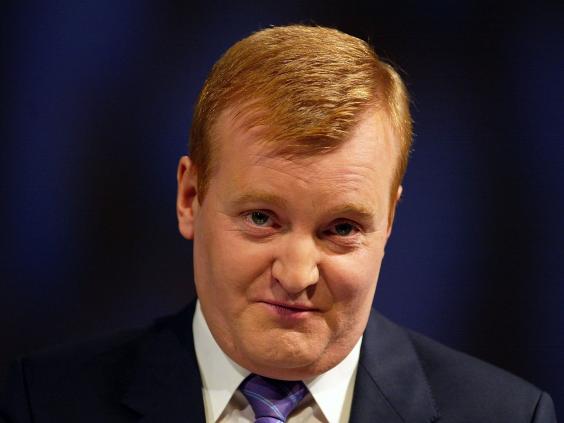 Our unfair first-past-the-post voting system did not save the Lib Dems in the way they had hoped when fighting 57 by-elections in the seats they defended last month. Ryan Coetzee, who was the Lib Dems' director of election strategy, concluded that if the party cannot win proportional representation, it should either stay in opposition instead of joining a future coalition, or "pick a side."  One option, he believes, is to seek to "re-unite the left by merging or aligning with Labour."
Tim Farron, the favourite to succeed Mr Clegg as Lib Dem leader, might be tempted to keep the party pure and out of government. In contrast, his opponent Norman Lamb would, like Mr Clegg, instinctively prefer power and the chance to implement some of the party's ideas, rejecting the comfort zone of opposition.
Whoever wins the Lib Dem leadership next month should revive Mr Kennedy's goal of a realignment on the centre left. True, it might require both Labour and the Lib Dems to suffer another shattering defeat in 2020 before much happens.  But both parties may need to bite this bullet if they are to return to power.
Reuse content