In the end, the drama did indeed come from the gap between Labour and the Tories. It's just that it was all about how big the gap was, not how small. It will be a long time before we take pompous pollsters seriously again – though our resident psephologist, Professor John Curtice, was a big winner on the night as the brains behind the exit poll.
Like it or not, this was a battle of nationalisms that has left Britain on the brink. The astonishing surge of the SNP in Scotland has pitted  it against a Tory party all but wiped out north of the border, but dominant in England, London aside. For unionists, including this newspaper, that's bad news.
And so too for believers in progressive politics. Earlier this week, when we published our election leader, it was immediately spun by Tories – whether spin doctors or very senior MPs – as a ringing endorsement of their party. It was anything but. I was clearly naïve in thinking subtlety capable of cutting through the torrent of bile on social media. Crucially, far from declaring "vote Conservative", as pro-Coalition outlets like the Financial Times and The Economist did, we said nothing of the sort.
On the contrary, we not only criticised the Tories for their record on the poor, young, housing and the NHS, but also specifically said if there was to be another coalition, "we hope it is much less conservative, and much more liberal". Moreover, we hoped the Union could be saved, and that Britain remained in Europe.
General election 2015: Polling day
General election 2015: Polling day
1/16 General election 2015

Nuns arrive to vote at a polling station at St John's Church in Paddington, London

2/16 General election 2015

A voter leaves the White Horse Inn in Priors Dean, also known as the 'Pub with no name', which is part of the East Hampshire constituency and acts as a local polling station on the day of the election

3/16 General election 2015

General view of inside the White Horse Inn in Priors Dean

4/16 General election 2015

People cast their votes as a man uses a punch bag in the East Hull Boxing Academy, which is being used as a polling station in Hull

5/16 General election 2015

Penny Higbee waits to greet voters at her home in Routh, East Yorkshire, which is being used as a rural polling station

6/16 General election 2015

Voters in Ironbridge, Shropshire, arrive to cast their vote at The Iron Bridge Tollhouse

7/16 General election 2015

A voter arrives at the North West Ambulance Service Station at Milton Green, Cheshire, which is being used as a polling station as Britain goes to the ballot box

8/16 General election 2015

A polling station has been installed in a launderette in Oxford

9/16 General election 2015

SNP candidate for the Gordon constituency and Former First Minister Alex Salmond with first time voter Nicki Falconer, and her family, (L-R) Mackenzie, Nicki, Skye, Alex Salmond and Keiran at their local polling station in the Gordon constituency in Ellon, Scotland

10/16 General election 2015

Prime Minister David Cameron and wife Samantha after casting their votes at Spelsbury Memorial Hall, Witney

11/16 General election 2015

Liberal Democrat leader and Deputy Prime Minister Nick Clegg and his wife Miriam Gonzalez Durantez arrive at Hall Park Hill Community Centre to cast their votes, in Sheffield

12/16 General election 2015

Labour Party leader Ed Miliband and his wife Justine Thornton leave the polling station at Sutton Village Hall in Sutton after casting their votes in the 2015 general election in Doncaster

13/16 General election 2015

First Minister of Scotland and leader of the SNP Nicola Sturgeon, votes with her husband Peter Murrell in Glasgow, Scotland

14/16 General election 2015

Ukip leader Nigel Farage arrives to cast his vote for the South Thanet constituency in Ramsgate

15/16 General election 2015

Plaid Cymru leader Leanne Wood arrives at a polling station in Penygraig, Rhondda, Wales

16/16 General election 2015

Green Party leader Natalie Bennett after casting her vote at Ossulston Tenants' Hall, London
On this sobering Friday evening, it must be admitted that those hopes have been dashed. Conservatives have marched to a majority, and the Lib Dems have been obliterated. There has to be grave doubt that they can survive this. Whoever their leader, many members and voters will conclude they are a social democratic rump which ought to be rehoused within the Labour family. Nick Clegg's party of social and economic liberalism is dead.
Compared to the stable majority of the last Coalition, Cameron's tiny majority is a recipe for instability. A referendum on Europe will be distracting, divisive and a considerable risk to business and Britain's global status. The Prime Minister made overtures to Scotland yesterday, but it would be fair to say he is not a popular man in Scotland, and his disastrous reaction to the referendum last year is a major reason for the SNP surge.
Labour needs a giant, and honesty about its failures. Tony Blair aside, it hasn't won a majority for 40 years. All the recent evidence suggests British voters prize strong leadership and real security, both national and economic. It is on this prospectus that Lynton Crosby, the Australian strategist, has delivered a decisive Tory win, just as he did before in Australia, New Zealand, and London.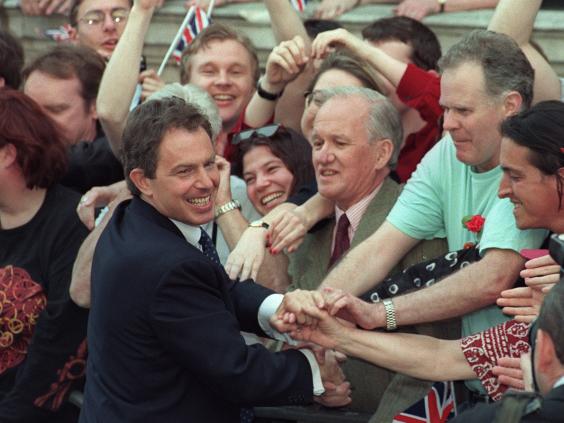 The task for Labour, and indeed all of the left, is to develop modern, progressive policies without postures and language that make it hard for people to vote for these policies. Tories have succeeded in making centrist voters back right-wing policies, including very ugly ones on welfare, immigration, and public spending. The next Labour leader has to make centrist voters support its progressive agenda, while somehow persuading Scotland to take another look. It is a monumental task.
By surpassing expectations, Cameron has acquired authority, an essay-crisis PM who scored another 1st; but the road ahead is harder than the one he's yet taken, with very sharp reductions in public spending to come from who knows where. His main leadership rival, Boris Johnson, is put on hold, and George Osborne, who ran both Tory strategy and the economy, and who hired Crosby, is again a major contender. He needs to soften his image drastically. Scrapping the spare room subsidy, better known as the bedroom tax, would be a good place to start.
Britain has become a bluer, looser and much less liberal place this weekend. The radical centre ground is ripe for the taking. And it seems to me that everyone who cares about progressive politics needs to think about how they can own it.
Reuse content