If you can drag your attention away from a certain other First Lady, can I remind you it's Michelle Obama's 50th birthday tomorrow? She will celebrate her half-century on Saturday with a monster thrash at Oprah Winfrey's 11-room mansion in Hawaii. Have you had your invite? Mine's inexplicably delayed in the post but I understand that it's caused a few ructions.
First, the Obamas sent out a "Save The Day" email a while ago. Yes, I know it's standard protocol now among the electronically sophisticated. But coming from the President of the United States, doesn't it seem a bit…suburban? Along with it came news of when and where the event would take place, plus a tempting promise that there'd be "Snacks & Sips & Dancing & Dessert." 
Do you like those ampersands? I wonder if the hosts might have contemplated putting an 'n' between each word, in a rock'n'roll kinda fashion, but concluded that it might look a bit naff.  And what's with that word "Sips"? Is it a coy way of saying "Drinks" or "Cocktails"? Does it imply that, if the Obamas throw caution to the winds and serve alcoholic beverages, Mr Lush and Mr Wino will get their voracious hands on only teeny-weeny mouthfuls of it.
Anyway, time went by and the real, in-the-post, suitable-for-framing invitation arrived. It contained instructions. It told the guests to "wear comfortable shoes," to "practise your dance moves" and lastly, to "Eat Before You Come."
Whaaaat? This simply, cheery injunction has gone down like a rat sandwich with etiquette watchers in the States. They're calling it "tacky."  Two ladies on HuffPost Live grimly agreed: "There's a line that's been crossed here… into being rude." A party expert pontificated: "When it comes to making people feel welcome, we give them great music, a well-stocked bar and excellent food — and you do it abundantly."
I cannot join in this condemnation of "EBYC," as it's become known. I like the Obamas' plain-speech approach to invitations. It reminds me of my kindly-but-frugal Aunt Maud, who, on hearing my parents' plans to visit her for a day in the Easter holidays, would declaim her invariable mantra: "Come after breakfast, leave before dinner, bring some sandwiches, and we'll all have a lovely day."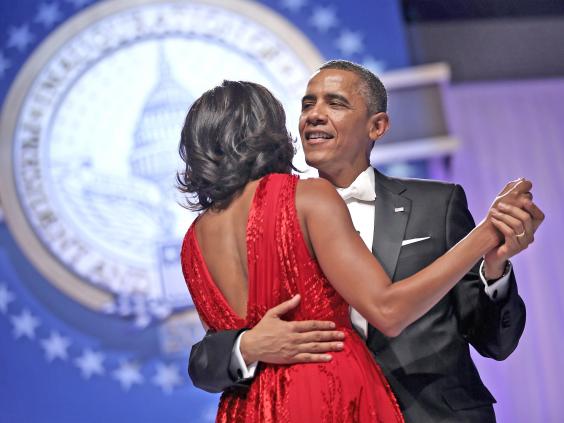 They may have been a bit rude, but at least the Obamas didn't stoop to demanding, "PBB" (Please Bring a Bottle) or the more desperate PBBB (Please Bring Bottle and Bird,) common to all UK party invites in the 1970s. I think they could easily have included a couple more instructions on the card, to ensure that there were no awkward moments in conversation: "Please do not mention Ms Helle Thorning-Schmidt in front of the hostess," could be one. And there's "Please do not ask to see the host's birth certificate, as a refusal often involves the summoning of security personnel." 
Can we not apply the principle of the borderline-rude instruction to future invitations?  How about one that says, "Under no circumstances will onesies be allowed past the front door." Or: "Please refrain from attempting to twerk at any point. The furniture hasn't recovered after the last time." Or, "Please don't bother making sexual advances to Maureen/Frank/ Constance. They are perfectly happy being single/gay/bereaved." Middle-aged party-givers would be within their rights if they added, under "Drinks, food and dancing," the words, "Please do not stare down my daughter's cleavage. She's not 11 any more you know."
House-proud hosts could discreetly advise: "Please think of our carpet, and stick to white wine if you suffer from a) Parkinson's disease, or b) delirium tremens."  And there's the absolutely vital, "Please can you have a crap at home before coming to the party? We don't want the hallway smelling like mustard gas." This can be shorted to "CBYC," to go just under "EBYC." I suspect the Obamas are planning even now to include it in their next genial invitation.