In Jeremy Clarkson's article published by The Sunday Times on 5 October about his attempt to film Top Gear in southern Argentina, he asserted that his life and the lives of his crew were at risk.
Media analysts would surely take an interest in studying the way in which this TV presenter constructs a story. To do so he begins by setting himself in the scene of the war that took place 32 years ago, stating: "We knew Ushuaia was the port from which the General Belgrano had sailed on its doomed voyage at the start of the Falklands War...", recalling the dramatic episode of the ship that was sunk on the orders of Margaret Thatcher, thus triggering a war that should have been avoided. In case anyone should miss his intentions, he ends his article by finding it amusing to repeat The Sun headline "Gotcha" from 1982, which speaks volumes about his particular sense of humour and his political and cultural frames of reference.
"The order from London to sink the Belgrano", The Sunday Times Insight Team remarked in their book The Falklands War published in 1982, "was undoubtedly the most controversial decision of the war" (P.157), one that led to over three hundred deaths.
Clarkson arrived in Tierra del Fuego, just 400 miles from the Malvinas Islands, flaunting a car with the number plates "H982 FKL", evoking the year and the initials of the territory in which the war took place.
Subsequently he claimed it was a "mere coincidence" with no intention of provoking a reaction. However, this is not the first occasion on which Clarkson has offended a host country when filming Top Gear in overseas locations, having previously done so in India, South Korea and Mexico.
He has been accused and criticised by the public, the broadcasting watchdogs and the press in Britain for his remarks, ranging from racist and homophobic references to simply mocking foreign cultures in a xenophobic fashion. A simple internet search shows over 20 incidents in which Clarkson has offended someone.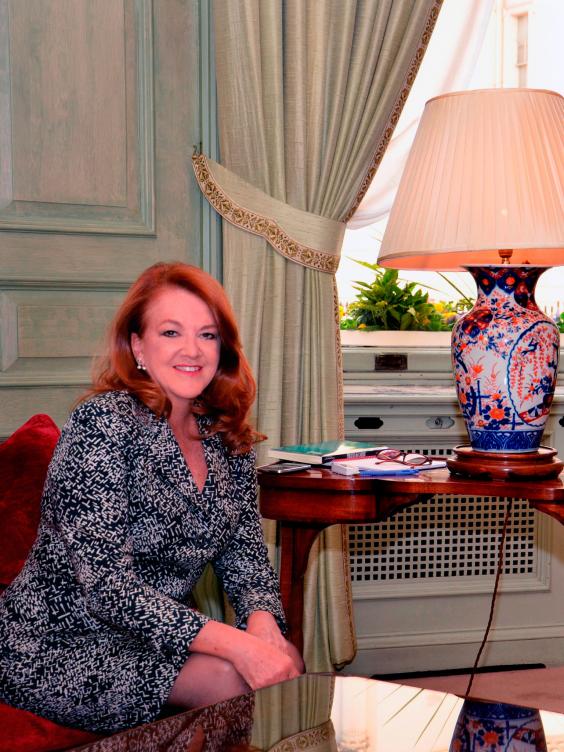 The presenter – in his column entitled "Make no mistake, lives were at risk" – fabricates an exaggerated story. He describes being ambushed by a mob brandishing "pickaxes".
Later, switching narrative style, he recounts another scene: Clarkson claims that a mob was trying to burn the crew's cars – which I understand did not actually happen – and he goes so far as to affirm that "one said they were going to barbecue us and eat the meat".
Clarkson's imperialistic imagination is remarkably fertile: Argentina has never practised cannibalism. We do, it is true, eat a lot of beef. But we have never eaten a journalist.
When local people spontaneously gather to repudiate Clarkson's behaviour, the local authorities immediately interceded to guarantee the safety of all members of the British team securing means of transport, seats in a flight to Buenos Aires and a special treatment to cross the border to Chile.
As he ends a tale designed to portray Argentines as savages – and without acknowledging the security extended to him by the government of Tierra del Fuego – Clarkson reflects on what might have caused the protests.
Jeremy Clarkson's Top 25 Most Obnoxious Lines
Jeremy Clarkson's Top 25 Most Obnoxious Lines
1/24 "Short people. When you've finished using a car, put the f**king seat back, so humans can use it afterwards," he posted on Twitter. Offensively.

2/24 "Honestly, the burka doesn't work. I was in a cab in Piccadilly the other day when a woman in a full burka crossing the road in front of me tripped over the pavement, went head over heels and up it came, red G-string and stockings."

3/24 Driving a Jaguar round a toilet in India: "This is perfect for India because everyone who comes here gets the trots."

Getty

4/24 "The only person who looked good in a 4-seated convertible was Adolf Hitler."

5/24 As a Thai man walked over a bridge he had built during a Top Gear challenge: "That is a proud moment - but there's a slope on it."

Jeremy Clarkson is involved in further controversy over a second set of number plates found in the vehicle he was driving in Argentina

6/24 On the Renault Clio V6 handling bends: "In typical French fashion it just gives up! A bit like the French did with the Germans."

7/24 "I'm thinking. If you had gone to the trouble of making a chemical bomb, why would you detonate it on a coach from Preston?"

8/24 On public sector workers in 2011: "I'd have them all shot. I would take them outside and execute them in front of their families."

9/24 "I don't understand bus lanes. Why do poor people have to get to places quicker than I do?"

10/24 "The only reason the Arabs and Jews have managed to keep their nasty little war going for 50 years is because it never bloody rains there. If the post-war powers had put Israel in Manchester, there'd have been no bloodshed."

11/24 "If all the creatures on earth were the same size, it's said a lobster would have the smallest brain. But then someone invented Wayne Rooney."

12/24 On the invention of the segway: "They're made in America, of course, so fat Yanks can go to the fridge without expending any energy."

13/24 "Supercars are supposed to run over Arthur Scargill and then run over him again for good measure. They are designed to melt ice caps, kill the poor, poison the water table, destroy the ozone layer, decimate indigenous wildlife, recapture the Falkland Islands and turn the entire third world into a huge uninhabitable desert, all that before they nicked all the oil in the world."

14/24 "I'm sorry, but having an Aston Martin DB9 on the drive and not driving it is a bit like having Keira Knightley in your bed and sleeping on the couch. If you've got even half a scrotum it's not going to happen."

15/24 On a caravaning holiday: "You aren't allowed to have a party, you aren't allowed to have music, you aren't allowed to play ball games, you aren't allowed to have a camp fire, you have to park within two feet of a post, you have to keep quiet, you have to be in bed by eleven. This is not a holiday, it's a concentration camp!"

16/24 "Britain's nuclear submarines have been deemed unsafe… probably because they don't have wheel-chair access."

17/24 "If we are being honest HIV is a pathetic virus, it can only live in the air for 6 seconds and it does what ebola does to you in 10 days in 10 years."

18/24 On the Lotus Elise: "This car is more fun than the entire french air force crashing into a firework factory."

19/24 On actress Sarah Jessica Parker: "People think 'oh she must be pretty'. She isn't – she looks like a boiled horse."

20/24 On the BMW Z3: "And if you are clinically insane, by which I mean you wake up in the morning and think you are an onion, here's your car."

21/24 On the Ferrari 430 Scuderia: "It's like God having really unusual sex… it should come with toilet roll."

22/24 "The problem is that television executives have got it into their heads that if one presenter on a show is a blonde-haired, blue-eyed heterosexual boy, the other must be a black Muslim lesbian."

23/24 "If you're thinking of coming to America, this is what it's like: you've got your Comfort Inn, you've got your Best Western, and you've got your Red Lobster where you eat. Everybody's very fat, everybody's very stupid and everybody's very rude - it's not a holiday programme, it's the truth."

24/24 On the N-word row: "I've been told by the BBC that if I make one more offensive remark, anywhere, at any time, I will be sacked."

A screengrab from Jeremy Clarkson's video apology

PA
He reasons that the troubles were in no way linked to his provocative behaviour, but that they were in fact down to other causes: "We were English...", he concludes. He seemingly overlooks the fact that there are 250,000 British and descendants of British people living happily in Argentina, and enjoying the respect and friendship of Argentine society as a whole.
He is apparently unaware of the fact that in the very same Argentine Patagonia, just a few miles from where he was, lives a community of 70,000 Welsh people who speak their own language, retain their identity and whose settlement is set to reach its 150th anniversary, which we shall be celebrating with them next year.
He also does not acknowledge that between early this year a BBC Natural History Unit crew was shooting in Patagonia for 12 days about a major fossil discovery and they were very well received by the entire local community. His version of events will not succeed in discouraging the thousands of British tourists who come every year to the end of the world to visit Patagonia – from Darwin and Chatwin onwards – and who enjoy both the natural environment and our warm Argentine hospitality.
It may be too much to ask of people whose job it is to produce shows, that they refrain from fabricating such a horror story or tale of adventure just to get publicity and increase ratings. But we urge media outlets publishing this story to bear in mind that the long-standing relations and ties of friendship shared between the United Kingdom and Argentina afford us an opportunity to foster a dialogue of mutual respect between our peoples and nations.
Argentina, along with the entire international community, is calling for dialogue with the UK in order to resolve the sovereignty dispute over the Malvinas by peaceful and diplomatic means.
The conflict in the South Atlantic – and especially the memory of those who lost their lives in the war on both sides – deserve to be treated not with malicious mockery, but with understanding and respect.
Alicia Castro is the ambassador of Argentina to the UK
Reuse content