It's been nearly fifteen years since then-Sunderland player Lee Clarke wore a t-shirt sporting the slogan "Sad Mackem B*stards" to the FA Cup final between Newcastle United and Arsenal; but the banter is still very much alive. Geordie born Clarke, who was playing for Newcastle's Tyne and Wear rivals at the time, couldn't resist a chance to show his true colours and sat with Magpie fans, only to be spotted and sacked by The Black Cats the next day. He is now a Newcastle legend. 
But at a time when football is becoming increasingly commercial and one where the divide between players and supporters is widening, this sort of personal loyalty to a team is uncommon. One club men and moves motivated by boyhood dreams are endangered phenomena;  it's no great secret that most premier league sides don't have a fan in their starting eleven.
So, how refreshing it was to see Arsenal's Theo Walcott bridging the gap last weekend with his pert '2-0' wave to the travelling Tottenham support. Walcott grew up following Liverpool, but I guess after eight seasons at The Emirates, something had to give. Stretchered off during the Gunners' win, the winger goaded the away fans with a reminder of the score line. It was cheeky, innocent and I thought, pretty amusing.
Some Spurs fans, however, didn't see the funny side. Like a Blackpool arcade, Walcott was bombarded with coins from sections from the terraces, but to his credit never stopped smiling.
The FA didn't punish Walcott for his actions, and rightly so. He wasn't fanning the flames of hatred, he was having a laugh. Walcott's celebration was a rare moment of personality making itself known on the football pitch - a novel change from the PR posturing and hollow diplomacy that now characterises the modern game. And it was nice to see a bit of passion against the backdrop of a derby, as opposed to detachment from the cause.
Alas, a £3.50 shower has not been the extent of Walcott's post game fallout. It was recently confirmed that the injury he sustained will keep him out of this summer's World Cup.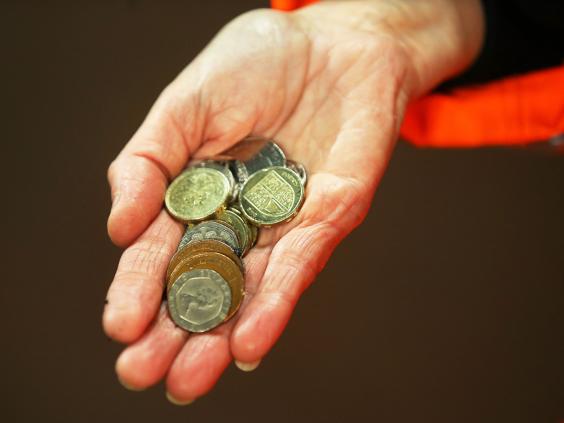 A wobbly indulgence in karma has seen some sections of Twitter speak about just deserts and a few Spurs fans poke fun at his misfortune. This is to be expected, if in a little bad taste, but that's all part and parcel of supporting a football team.
What was not expected and is not to be tolerated, is the reaction that reaction has brought about in turn. A minority of shameless Arsenal fans have taken to the site with anti-Semitism. One account jokes, "I am not having it for one second that any Spurs fan is guilty of throwing coins at Theo Walcott... A Jew wouldn't ever throw money away." Another posted a picture of Walcott's clenched fist, which resembles a zero, to represent the number of Jews to survive the holocaust.
It's a crying shame. Walcott's actions should have encouraged camaraderie, not fuelled mindless tribalism. Lee Clarke, meanwhile, should just be thankful that Twitter wasn't around in 1999.
Reuse content