In a Crown Court in Central London, a trial begins involving allegations of child sexual abuse. The first witness is a seven-year-old girl with learning difficulties. Let's call her Emily. Everyone is ready to start her evidence at 10:30am as planned. 
Emily's account to the police had been recorded on video and – to save her from having to repeat it all – the video recording is to be played to the jury before she is asked questions by the defence. That is normal practice.
But the antiquated video-link equipment fails. Technical support services cannot provide an engineer until the following day. The court staff are unable to fix it, despite changing courtrooms and witness link rooms. Emily waits until 2:15pm and then she is taken home, in tears. The cost of running the court alone for the wasted day is around £1,900. The cost to Emily is unquantifiable.
The case is a real one. It is but a snapshot of what we see every day at the criminal Bar.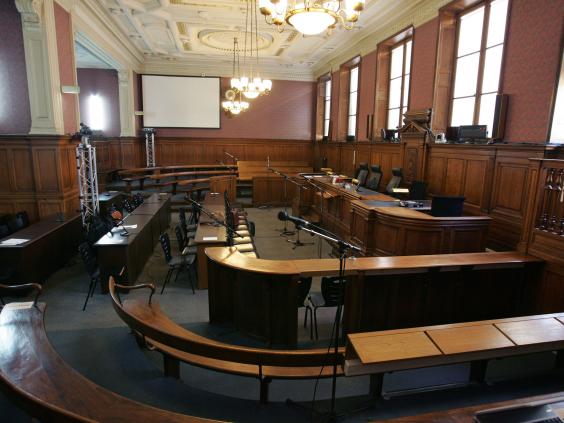 Courts are expensive to run. Every delay costs the taxpayer a fortune.
Even more scandalous than the waste of money is the additional suffering inflicted on victims, witnesses, defendants and their families.
Three years ago the Bar set up a website where publicly funded criminal practitioners could register examples of the enormous waste caused by the dysfunctional system within which they operate. Trials delayed (sometimes by half a day) because the prisoners are not delivered to court on time, whole trials being adjourned for lack of a court because the Ministry of Justice has reduced the number of courts sitting to "reduce" costs, and cases postponed at the last minute because the Crown Prosecution Service – under-resourced as it is – has failed to serve the papers on time. All of these are routine.
Required to make cost cuts, the Ministry of Justice under the Coalition government took the easy route of cutting the fees of the lawyers. But all of us could see that the then Secretary of State for Justice, Chris Grayling, was missing the bigger picture.
The money wasted through delay and inefficient trial support far outweighs the savings which can be made from slashing rates of pay to levels which often amount to no more than £46.50 a day. That short-sighted solution simply drives the gold standard from the criminal justice system.
And poor advocates cost. They often get it wrong.
Where to make the smart savings? Well, those steeped in the system know that a major problem lies is in the level of performance of private companies which have won the contracts to manage basic court services under outsourcing arrangements. But it does not end there.
I tried just this week to access online some case law in order to assist the judge with a knotty little legal problem. Do the general public know that there is still no access to wi-fi in most Crown Courts? In 2015? If you move to a spot near the window in the corridor outside court 7 at the Old Bailey, you can just about connect to 3G on your mobile phone. I managed it. Eventually.
I welcome the fact that Michael Gove, our new Lord Chancellor, has acknowledged the inefficiencies which plague the courts and with which we struggle every day. Yet why can't our judges be empowered and encouraged to take on extra responsibility for ensuring there are cost implications for those outsourcing businesses whose ineptitude leads to avoidable delay? Why – when the absence of an interpreter or the failure of a prison van to collect a prisoner delays proceedings – should the business not bear the cost as opposed to the taxpayer?
In pictures: Michael Gove's most controversial policies
In pictures: Michael Gove's most controversial policies
1/5 Free Schools

Free schools, which operate independently from their local authority but receive state funding, continue to fuel controversy. Alongside the closure of a flagship free school amid quality of teaching concerns, critics have said that free schools are not being set up in areas where there is a demand for school places

2/5 GCSEs and A Levels Reform

In a move away from coursework, schoolchildren will no longer take AS levels but sit their A Level exams at the end of the two year course. For GCSE students meanwhile, only their first attempt at an examination will count towards a school's performance table after Mr Gove said that schools putting pupils forward early for their exams was a 'damaging trend'

Getty Images

3/5 Teachers' working conditions

At the heart of the ongoing dispute about pay and working conditions lies the policy of 'performance related pay', where teachers get paid more if they meet certain standards

4/5 Phonics Check

The Phonics Screening Test is a compulsory assessment for children in year one where children are asked to decode a mixture of real and made-up words. The government sees the test as a way for schools to spot slow readers, while teachers say that even the brightest fail it

5/5 Curriculum

Sweeping changes to the national curriculum are to be introduced in September 2014. Among the changes, multiplication tables will be at the centre of the curriculum for six- to seven-year-olds while history will be taught chronologically. Mr Gove says that he wants to have the 'sort of curriculum that children in other countries have, which are doing better than our own'
What I fear Mr Gove doesn't get, yet, is how good so many legal aid lawyers are. They work on relatively meagre fees that bear no relation to the figures that the "wealthy lawyers" charge individuals and companies, and the best are driven not by mercenary business sense but professional pride and a passion for what they do.
These are the solicitors and representatives who fight an unpopular and difficult cause at police stations, hour after unsociable hour, to protect the most vulnerable. These are the advocates in all criminal courts, with the responsibility for prosecuting and defending the most harrowing cases.
Of course, some legal aid lawyers are substandard. It's not hard to work out why. Some of the gold standard brigade have had it, unable to sustain the relentless financial struggle, and are leaving publicly funded work. More worryingly, the stars of the future are not being fostered. Thoroughly demoralised, senior lawyers have neither the resources nor the will to recruit and train quality publicly funded barristers in the way they used to. 
More and more work that was done by the best advocates is done by cheaper ones. In particular by those who are prepared to do deals with solicitors and do the case for less.  Various fee-sharing "arrangements" are entered into – kick-backs by another name – so that not the best but the cheapest advocates are moving in. In theory it ought not to happen, in practice it does.  
What you get in some cases now, is a clash. Gold standard versus – well, versus something pretty second rate. Or – as quality falls across the board – second-rate advocates on both sides. That's when mistakes happen. That's when the adversarial contest, central to our criminal justice, breaks down, and the innocent are convicted or the guilty walk free.
If you modernise us with 21st-century technology, Mr Gove, you will take us a long way. But the criminal justice system, however efficient, is only as good as the people in it. It will count for nothing if you do not preserve standards. You could insist upon it. In fact, finding myself in agreement with much of what you say, I am especially encouraged to hear these words: "I am particularly keen to make sure that the highest-quality advocates are instructed in all cases".   
The highest-quality advocates are essential. And if they are dumbed down, so too is our future judiciary.  Nothing will work well in our adversarial system if the adversaries do not know what they are doing. We need to stamp out kick-backs and the engagement of second-rate advocates. Not in the interest of lawyers but the public they serve. Before it is too late.
Can law be put on a 'sustainable footing'?
Q | Surely Michael Gove is right to seek value for money if state funds are involved?
A | The Lord Chancellor and Secretary of State for Justice – to give Mr Gove his full titles – says he wants to put the legal profession on a "sustainable footing". Many barristers and solicitors are indeed well paid, but young barristers pay tax, chambers' fee expenses, and have years of expensive study to pay for.
Q | Are solicitors in the same boat?
A | New rules suggest big law firms will increasingly use qualified solicitor-advocates rather than high-calibre barristers. But the workload for solicitors is shrinking too.
Q | Mr Gove will understand all this, surely?
A | He might not. Mr Gove was a journalist and David Cameron seems not to mind who runs his legal ministry.
Q | Will the courts cope?
A | That depends on the solidarity between barristers and solicitors. If this holds firm, Mr Gove may need to rethink any assumption that divide and rule might kick in. Equally, Downing Street might not like the idea of a legal system in chaos.
The author is a Criminal Silk and Co-Head of Chambers at 5 King's Bench Walk
Reuse content