I was 23 when I first held my son in my arms. It was supposed to be one of the most wonderful moments of my life. After a week of labour and an emergency C Section, I was glad it was over, and I was looking forward to spending the rest of my life as a proud and caring mother.
But when this puny looking, yellow tinted creature was handed to me, it wasn't what I was expecting. After a few moments he was whisked from my arms into a special care unit, my supposedly happy moment of becoming a mother quickly snatched from my hands.
My world was then shattered with two words: Down Syndrome. The words washed over me as I tried to take it all in. In a daze, I took my baby home.
I was reminded of all of this, and how devastated I felt, when Katie Price said on Tuesday that she would have got an abortion if she had known of her son Harvey's disabilities when she was pregnant with him (he was born blind, autistic and suffers from Prader-Willi syndrome). "I was young when I had Harvey and I admit it: If I'd have known he was blind when I had him, as harsh as it sounds, I probably would have aborted him," she said.
Some people have clearly been horrified by Price's disarming honesty. "Can't believe Katie Price said she would have aborted Harvey if she knew he was going to be born blind,' posted one Twitter user. "Did Katie Price really say that if she'd known about Harvey she would of aborted him? He's going to be thrilled when he hears that," tweeted another.
I'm shocked too – shocked at why anyone would respond like this. Because I know exactly how Price would have felt. As much as I love my son, raising him has been no picnic, and at times I wonder how I will find the patience and strength to make it through the day.
There is no doubt I would have chosen a termination if I had been told about my son's condition while I was pregnant. As an immature 23 year old, I would have asked myself – how on earth will I be able to cope with bringing up a child with disabilities? What quality of life would he have? Would it be fair on my parents who would have to help me?  
People news in pictures
People news in pictures
1/25 29 August 2016

Suspended Brazilian President Dilma Rousseff answers to questions during the impeachment trial, at the National Congress in Brasilia. Rousseff who testified for the first time at her trial, urged the Senate to vote against impeaching her, denying charges that she fiddled government accounts

AFP/Getty Images

2/25 28 August 2016

Drake presents Rihanna with the Michael Jackson Video Vanguard Award during the 2016 MTV Video Music Awards in New York

REUTERS

3/25 25 August 2015

Dwayne Johnson aka The Rock tops Forbes' 2016 Highest Paid actors list after earning $64 million over the past year

Getty

4/25 24 August 2016

Nigel Farage speaks about Brexit at a Donald Trump rally in Jackson, Mississippi

Getty

5/25 21 August 2016

Gold medallist Helen Glover celebrates during the Olympics closing ceremony

Getty

6/25 20 August 2016

Mo Farah wins the 5,000 metre race in Rio

Julian Finney/Getty Images

7/25 17 August 2016

Laura Trott, right, kisses her fiance Jason Kenny, left, both of Britain, after he won the men's keirin cycling final at the Rio Olympic Velodrome during the 2016 Summer Olympics in Rio de Janeiro

AP

8/25 16 August 2016

Democratic presidential nominee Hillary Clinton welcomes Vice President Joe Biden as he disembarks from Air Force Two for a joint campaign event in Scranton, Pennsylvania

REUTERS

9/25 15 August 2016

Indian Prime Minister Narendra Modi gestures as he addresses the nation from the historic Red Fort during Independence Day celebrations in Delhi

REUTERS

10/25 14 August 2016

Jamaica's Usain Bolt (Top) poses with fellow athletes for a selfie photo as he celebrates after winning the Men's 100m Final during the athletics event at the Rio 2016 Olympic Games at the Olympic Stadium in Rio de Janeiro

AFP/Getty Images

11/25 13 August 2016

Former Cuban President Fidel Castro (2nd L), sitting between Venezuelan President Nicolas Maduro (3rd L) and Cuban President Raul Castro (L), is seen attending the celebration of his 90th birthday at the Karl Marx theatre in Havana

AFP/Getty Images

12/25 12 August 2016

Britain's Prime Minister Theresa May walks in a forest with her husband Philip at the start of a summer holiday in the Alps, in Switzerland

Reuters

13/25 11 August 2016

Pope Francis smiles as he browses through drawings at the Vatican. Pope Francis had lunch with a group of Syrian refugees who were brought to Italy from the Greek island of Lesbos thanks to the pope's intercession. The Vatican said that the pope brought toys and other gifts for the children, who, in turn, gave him a selection of their drawings

AP

14/25 10 August 2016

Turkey's President Tayyip Erdogan addresses his supporters in front of the Presidential Palace in Ankara

REUTERS

15/25 9 August 2016

Cast member Salma Hayek takes a selfie with co-stars (L-R) Nick Kroll, Paul Rudd, Seth Rogen, Michael Cera and Danny McBride at the premiere for the movie "Sausage Party" in Los Angeles

REUTERS

16/25 19 July 2016

Turkey's Prime Minister Binali Yildrim addresses members of parliament from his ruling AK Party (AKP) during a meeting at the Turkish parliament in Ankara

REUTERS

17/25 18 July 2016

Melania Trump, wife of Republican U.S. presidential candidate Donald Trump, waves as she arrives to speak at the Republican National Convention in Cleveland

Reuters

18/25 18 July 2016

Britain's Foreign Secretary Boris Johnson listens to Spain's Foreign Minister Jose Manuel Garcia-Margallo (L) during an European Union foreign ministers meeting in Brussels

REUTERS

19/25 17 July 2016

Turkey's President Recep Tayyip Erdogan reacts after attending the funeral of a victim of the coup attempt in Istanbul

Getty Images

20/25 16 July 2016

Republican presidential candidate Donald Trump, introduces Gov. Mike Pence, during a campaign event to announce Pence as the vice presidential running mate, in New York. Trump called Pence "my partner in this campaign" and his first and best choice to join him on a winning Republican presidential ticket

AP

21/25 15 July 2016

French President Francois Hollande looks on as he speaks to journalists at the Prefectoral Palace the day after a gunman smashed a truck into a crowd of revellers celebrating Bastille Day in Nice, killing at least 84 people

AFP/Getty Images

22/25 14 July 2016

Newly appointed British Foreign Secretary Boris Johnson leaves his home in north London

AP

23/25 13 July 2016

Queen Elizabeth II welcomes Theresa May at the start of an audience, where she invited the former Home Secretary to become Prime Minister and form a new government, at Buckingham Palace. Former Home Secretary Theresa May becomes the UK's second female Prime Minister after she was selected unopposed by Conservative MPs to be their new party leader

Getty Images Europe

24/25 13 July 2016

Outgoing British Prime Minister David Cameron is accompanied by his wife Samantha and their children as they hug on the doorsteps upon their departure from No. 10 Downing Street for the last time

EPA

25/25 12 July 2016

Pakistani Nobel Peace Prize laureate Malala Yousafzai arrives to celebrate her 19th birthday at the Dadaab refugee camp near the Kenya-Somalia border

REUTERS
For all the pros on the table – the love and bond that I would share with my child, and the reward of raising my son and watching him grow, the cons would have won. I'm not ashamed to admit it; at that time, the fear of not knowing how good or bad things could be would have terrified me.
In the last 13 years my son and I have fought through some tough times, but he is now living a full and happy life. If I was given the same choice now, there's no way that I would choose abortion, and it would seem that Price feels the same way. "Now, no way," she said when asked if she'd still abort a disabled child. "If I got pregnant again and they said they had disabilities I'd definitely keep it. I'd even adopt a child with disabilities. Until you're in that situation you don't know."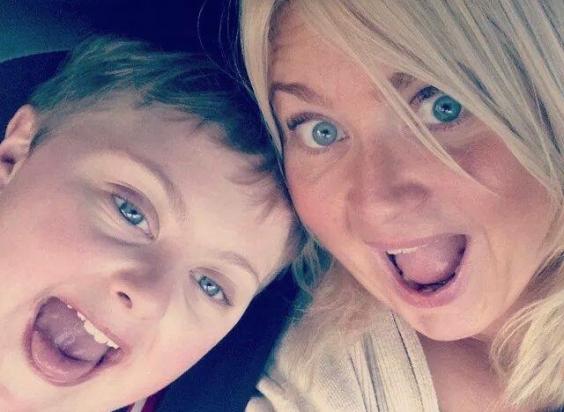 And that's it – until anyone is in that same situation, they'll never know what might go through their minds. If women like Price pretended like they'd never had such thoughts just to please others, then who will there be to let other women in similar situations know that they're not alone, and that they shouldn't be ashamed? 
My son and I are now strong enough to cope with anything, but I only have this strength through age and experience. Unfortunately, not every woman will always have this strength to raise a disabled child, and termination can be a clear choice. Because while abortion may take a life, it can also give it back as well. 
Reuse content