The British Army should be used to stop the invasion by migrants from Calais, comes the cry from MPs. David Cameron has threatened, yet again, to smite terrorists by carrying out military air strikes on Syria and Libya.
There seems to be no end to florid rhetoric and sabre rattling at the moment, often to the bemusement and amusement of senior commanders. One of them guffawed when reminded that the Defence Secretary Michael Fallon has declared that we were facing a "new Battle of Britain" in confronting Isis.
Apart from the fanciful comparison between the respective threats faced from Adolf Hitler then and from Abu Bakr al-Baghdadi now, it is worth remembering that during the Second World War Britain was frantically producing Spitfires and Hurricanes to counter the Luftwaffe while the RAF is now losing entire squadrons to defence cuts.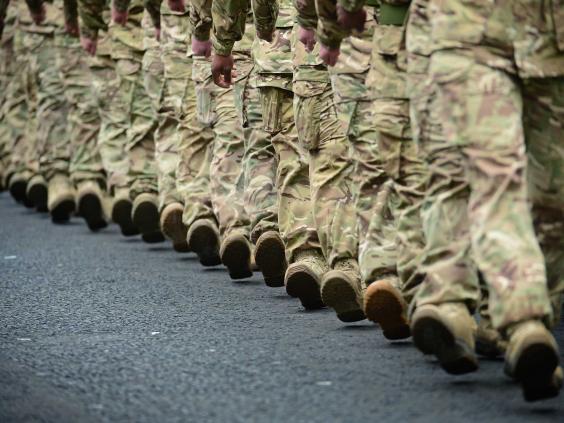 Low morale due to these relentless defence cuts has resulted in so many having left the Army that Britain is now 3,400 soldiers short of its reduced target strength, and this has happened three years before schedule. More than 20,000 have left in the last five years; plans to make up the numbers with reservists have failed so far.
Meanwhile, allied states are now being asked by the Royal Navy to help out because of a severe manpower shortage. Some personnel from the US Coastguard are already over here working on ships. Others are due to come from Canada, Australia and New Zealand. Hundreds are likely to be loaned from abroad for British ships over the next decade.
This, however, should not be seen as too much of a problem. Britain has long depended on foreigners to fight for this country. The Surrey Police and Crime Commissioner Kevin Hurley has demanded that the Gurkhas be used stop the Calais migrants getting into the country. It will be a change for the warriors from Nepal after serving in wars, most recently, in Iraq and Afghanistan.
The Navy is also holding talks with the French to help out with the current shortage. The French have served on British vessels in the past, including at Trafalgar. There were, in fact, 22 different nationalities on Nelson's flagship, Victory, during the battle including those from America, Prussia, Sweden, Norway, Russia, Malta, Spain, Italy, Ireland, West Indies, the Indian sub-continent and sub-Saharan Africa. The Army, with a projected strength of under 82,000, is now the smallest since the Napoleonic wars at a time the world, as Mr Cameron and his ministers repeatedly tell us, is becoming a very dangerous place. At the same time, capabilities have been slashed with the loss of maritime patrol aircraft and a reduction in the numbers of fighter jets, tanks and warships.
It is true that the Government has pledged to maintain UK defence spending at 2 per cent of GDP, the minimum level of commitment Nato wants from member states. This, and a joint security fund shared between the security and intelligence services, will be achieved by moving spending from other departments into the defence budget, a scenario that Julian Lewis, the Tory chairman of the Commons Defence Select Committee, has described as a "financial sleight of hand".
Britain during WWII - in pictures
Britain during WWII - in pictures
1/30 WWII

1939: A squadron of Spitfires took part in mimic 'air alarms', during a speed demonstration at Duxford Aerodrome

2/30 WWII

1939: British railway workers fit floodgates below river level at Underground Stations

3/30 WWII

1939: A patient on a stretcher is loaded into a Green-Line coach ambulance when being evacuated from Guy's Hospital in London

4/30 WWII

1939: Metropolitan Police Constables wearing gas masks line up to enter a mobile gas chamber at East Ham Police Station, London

5/30 WWII

1939: A young female British Navy officer sitting astride a minesweeper's cannon and lighting a cigarette whilst two officers look on

6/30 WWII

1939: Schoolchildren crowd Ealing Broadway Station in London, some of the first youngsters to be evacuated to the country during World War II

7/30 WWII

1940: Bells rescued from the belfry of St Giles in Cripplegate, London, which was bombed during a night raid

8/30 WWII

1940: A projector, operating from its sunken sandbagged emplacement, at a searchlight station in the London area

9/30 WWII

1940: Auxiliary Territorial Services personnel sealing and preparing a Churchill tank for export to the Soviet Union

10/30 WWII

1940: An Australian soldier leaps from a tank during training exercises in Britain

11/30 WWII

1940: A man flies a Union Jack on a bomb site. The area was bombed twice, and the second time it tore the flag in two

12/30 WWII

1941: A policeman coaxing his pony to leave an area which is being evacuated due to the discovery of an unexploded bomb

13/30 WWII

1941: Charles de Gaulle (C), Chief of the French Free Forces, inspects the French colonial troops during during his visit of a military base in Great Britain

14/30 WWII

1941: US politician Wendell Willkie viewing the bomb damage to the Guildhall during the Blitz, London

15/30 WWII

1941: Men, women and children stand with their belongings on a pavement in Clydeside, in the aftermath of a severe bombing raid

16/30 WWII

1941: The famous American 'Eagle' Volunteer Air Squadron, formed during WWI, takes its place in the ranks of the RAF

17/30 WWII

1942: Work in progress of the decks of almost completed ships, being built for the merchant navy

18/30 WWII

1942: Two London buses passing through thick smoke screens during Civil Defence Service training operations

19/30 WWII

1942: A British ship (either the Cathay or the Karanja) on fire in Bougie Harbour (Bejaia), during the North African 'torch' landings. The Luftwaffe bombed three of the Allied ships as they attempted to reach shore

20/30 WWII

1943: American soldiers viewing some of London's raid damage during a tour

21/30 WWII

1943: A crashed German Messerschmitt is towed past the Houses of Parliament in London

22/30 WWII

1943: The wreckage of Sandhurst Road School in Catford, south London, the day after it was partially destroyed in a German bombing raid

23/30 WWII

1944: Extensive manoeuvres for invasion being carried out by American Sherman tank units in Britain

24/30 WWII

1944: Rescue workers searching through the rubble of a block of flats destroyed by German raids in London

25/30 WWII

1944: Bomb damaged buildings in London's Pall Mall after an air raid

26/30 WWII

1945: British officers liberated by the 9th Army from Brunswick Oflag 79, the largest British officers' camp in Germany

27/30 WWII

1945: Essex-class fleet carrier USS Franklin after suffering a hit by a Japanese dive-bomber off Japan, during war in the Pacific

28/30 WWII

1945: The scene in Farringdon Road, London, after a V-2 rocket had fallen in daylight on the Central Markets

29/30 WWII

1945: VE day, held to commemorate the official end of Britain's involvement in World War II, is celebrated by crowds at Trafalgar Square in London

30/30 WWII

1945: Soldiers from the Women's Royal Army Corps in their service vehicle, driving through Trafalgar Square during the VE Day celebrations in London
Defence, however, will certainly get a significant boost in funding and the military chiefs are happy with that. The Strategic Defence and Security Review coming in the autumn is meant to be the tool to  carry out an on objective assessment of what lies ahead and formulate the appropriate response.
But there appears to be a major disconnect between the attitude of the Government and the commanders on some of the most pressing issues.
The military chiefs caution against exaggerating the threat from jihadists. They warn against blundering into military action in Libya. They stress the need to stand up to President Vladimir Putin, but also to try to de-escalate tensions and the need not to provoke Russia. They point out there cannot be a military solution to the migrant crisis and that one should not treat the refugees as enemy combatants.
The Prime Minister, meanwhile, speaks of "swarms" of migrants from whom the UK must be protected. He threatens immediate air strikes on "Libya, or Syria or elsewhere", if "there is a specific threat to British people". Mr Cameron's use of such demeaning language about people who are desperate and dispossessed has been rightly condemned by human rights groups and others. Questions need to be asked about his warnings of military action. How exactly would he "neutralise the threat", as he put it, with bombs? Who exactly would he zap in Libya? Would he authorise strikes in Syria without consulting Parliament? A higher number of terror plots targeting Britain are hatched in Pakistan than Libya – would he want air strikes there?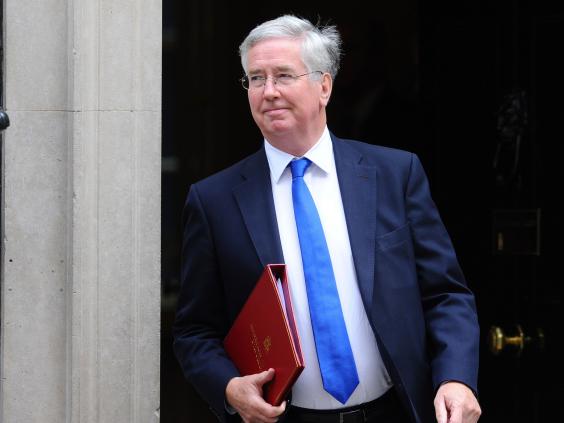 When some senior officers raised doubts over air strikes on Libya three years ago, Mr Cameron declared: "I tell you what. You do the fighting and I'll do the talking".
What is happening in Libya now is the consequence of that military action and the subsequent failure of the West to stay the course and help create stability in the country. The danger is that the Government may talk itself into another war with Britain's armed forces still adjusting to the damage caused by the last round of cuts and also unconvinced that the military option is the right option.
Reuse content