It was a good week for the over-65s. The Noise of Time, the new novel by Julian Barnes (born 1946) soared to the top of the Sunday Times fiction chart. It was scarcely possible to switch on Radio 4 without hearing a reference to or an interview with Joan Bakewell (born 1933) whose autobiography Stop the Clocks is currently crowding out the bookshop shelves. Annie Leibovitz's cover photo for the new Vanity Fair Hollywood issue shows no fewer than four seventysomething actresses – Charlotte Rampling, Jane Fonda, Diane Keaton and Helen Mirren. 
Further confirmation of the advantages of seniority came with the publication of a "happiness survey" suggesting that while people in middle age were stricken with ennui and anxiety, those in the age-band 65-79 were largely contented with their lot.
Sadly, there were a few truculent ingrates determined to buck this trend of senior citizen achievement. One was Jeremy Corbyn (born 1949), criticised in some quarters for his refusal to attend the "Oldie of the Year" awards, staged by The Oldie magazine, on the grounds that a three-hour lunch-cum-awards ceremony was incompatible with his busy schedule. But the greatest offender by far was the distinguished thespian Robert De Niro (born 1943), slated by practically every critic on the block for what can only be described as conduct unbecoming to a veteran actor.
Not having seen Dirty Grandpa, in which De Niro stars as a feisty widower heading off to Florida with his strait-laced grandson, I can only report the opinions of others. These are almost universally awful. Contributors to the Rotten Tomatoes website, for example, have filed an average score of 2.7 out of 10. The BBC's Mark Kermode, who one has always assumed to have a strong stomach, remarked that having seen the film he "did feel genuinely unclean. I wanted to go and have a shower, because it's just so revolting". Other reviewers have disparaged "the careless fumblings of a classic talent that once brought pleasure to millions".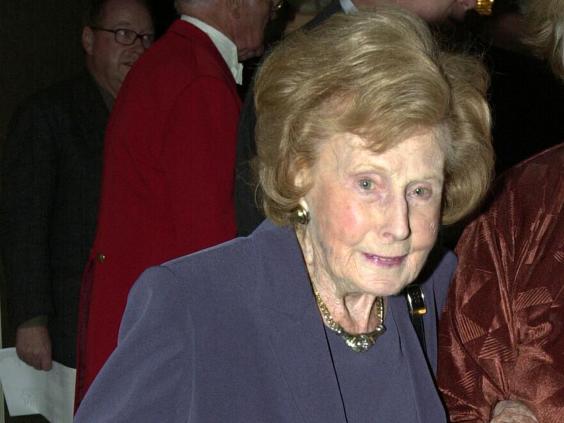 But there is a wider complaint lurking beyond this volley of insults, the suspicion that the spectacle of a 72-year-old watching pornography, listening to loud music and chasing women young enough to be his grand-daughters out on the Florida strand is not only a disavowal of De Niro's genius, but, for a man of his age, simply undignified. It is not just that the ornament of Taxi Driver, The Deer Hunter and Cape Fear has made a film so terrible that even my 15-year-old son declines to watch it, but that he has apparently acted – if you will excuse the pun – in a manner inappropriate to his years.
The "dignity" that supposedly attends advancing age – what the ancient Romans used to call otium cum dignitate – is, naturally, a tricky area for those who have not yet reached that generational plateau. What, after all, do we know about what it is like to be old and how we might want to behave when we get there, and why should anyone else feel the need to be prescriptive about it? 
When, a couple of years ago the distinguished versifier Craig Raine (born 1944) and the literary critic Terry Eagleton (born 1943) embarked on one of their regular spats, several newspaper commentators suggested that, really, it was unseemly for a couple of aging literary gentlemen to be trading abuse in this way.
My sympathies were with messrs Raine and Eagleton. Raine, for example, is a critic of almost legendary acerbity. Why should he be expected to change the habits of a lifetime on receipt of a bus pass? Grey hair is no guarantor of suavity. It is the same with the elderly man in the Lewis Carroll poem ("You are old, Father William, the young man said/And your hair has become very white/And still you incessantly stand on your head/Do you think, at your age, it is right?") The head-standing, you feel, is up to Father William, entirely his business.
Musicians and Actors on Growing Old Disgracefully
Musicians and Actors on Growing Old Disgracefully
1/5 Lemmy

The Motorhead frontman recently revealed his excessive lifestyle - rumoured to involve drinking a bottle of whisky a day - had to be scaled back after he started being unable to stand up during a recent show.

Getty Images

2/5 Willie-Nelson

82-year-old Nelson says he started smoking cigarettes when he was just six, and that his love affair with marijuana was the "smoothest" of all his marriages. He even has his own brand of marijuana called 'Willie's Reserve'.

Getty

3/5 Shane-MacGowan

The Pogues singer was kicked out the band in the nineties for his excessive drinking, and was given just six weeks to live, and is still partial to a G&T after a doctor suggested he stick to clear liquids.

Getty

4/5 Keith-Richards

The Rolling Stone guitarist is still a fan of marijuana. ""I smoke regularly, an early morning joint. Strictly Californian," he told Mojo.

Getty Images

5/5 Jack-Nicholson

The legendary actor knows his limits, even if they are extreme. "I've woken up in trees, I've woken up almost hanging off cliffs, but I've always known how to sort myself out."

Getty Images
At the same time, it has to be acknowledged that most of the old people who have some claims to be regarded as role models are strong on dignity. The autobiographical works of novelist Diana Athill (born 1917), for example – see her current volume, Alive, Alive Oh! – preach exemplary lessons of modesty, restraint and placid acceptance of one's lot, while never failing to warn her readers that the most undignified thing an older person can do is to pretend to be younger than you are, a masquerade that is almost certain to end in embarrassment both to yourself and the young people you are attempting to impress.
It is all very sensible, but simultaneously a touch anaemic. Which is to say that one would like Athill even more if she ever let her hair down and got cross, if she had, for example, not welcomed the woman for whom her boyfriend left her into the house as a new friend but sneered at her choice of lipstick or thrown her out into the street. A great deal of human emotion, after all, can be quietly anaesthetised by "dignity", and the 80-year-old who settles, instead, for a kind of mischievous whimsicality can nearly always be sure of a hearing. It is the spirit that imbues Jenny Joseph's much anthologised poem, "Warning":
"When I am an old woman I shall wear purple
With a red hat which doesn't go, and doesn't suit me.
And I shall spend my pension on brandy and summer gloves
And satin sandals, and say we've no money for butter.
I shall sit down on the pavement when I'm tired …"
In the same vein, I once, at one of those Oldie of the Year lunches which Corbyn didn't have time to attend, witnessed his former party colleague Barbara Castle making a speech. Baroness Castle, then well over 80, stumped up to the lectern in a dazzling orange costume that might have been thought injudicious for a woman half her age, waved her stick threateningly then harangued us on the topic of why, as she put it, she "refused to die".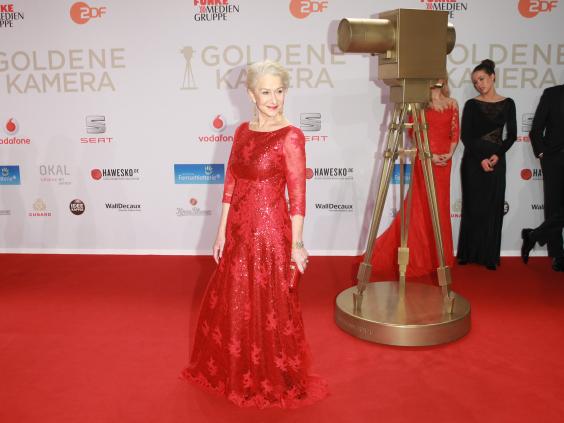 It was a bravura performance, that, far more than many of her political exploits, seemed to reveal Castle as a human being. On the other hand, the line between a mischievous whimsicality and making an exhibition of yourself is not always easily drawn. The theory of Joseph's poem is, after all, far more attractive than the reality of having a mother who sat down on the pavement when she was tired and spent her pension on brandy. 
Doubtless the trick is to combine dignity with sufficient humour to undermine it whenever staidness threatens. In his biography of the literary critic VS Pritchett, Jeremy Treglown records the memories of Claire Tomalin who, while visiting Pritchett's house came upon his wife, Dorothy, laying an elegant table for two: "It was my first view of how an old couple can have a good life together in which things are rather carefully thought out. I was impressed by it." 
And yet Pritchett's sense of mischief kept up. Talking to a friend about a book which urged older couples wanting to refresh their relationship to make love whenever and wherever they felt the need, he is supposed to have remarked "Well, we shan't be visiting that restaurant again." 
It is all a far cry from De Niro as Grandpa Dick tail-chasing in Florida. There is, of course, an alternative theory which holds that De Niro, in choosing to appear in US teen comedies, is deliberately subverting and exposing the behavioural gutter in which they repose. Alas, then, that the critics are unanimous in diagnosing the catastrophic loss of a quality valued in young and old alike – judgement.