Japanese architect Shigeru Ban has won the 2014 Pritzker Architect Prize for his contribution to humanity and innovative use of everyday materials.
Ban, 56, was commended by the judges for his unique approach in using materials such as paper tubes, bamboo and shipping containers.
For two decades, the architect has built temporary accommodation from cardboard and paper in a number of disaster sites from the 1994 Rwanda conflict to the 2011 Japanese tsunami.
He was later hired by the United Nations as a consultant after he proposed his paper-tube shelters to the Unites Nations High Commissioner for Refugees.
Shigeru Ban's famous buildings
Shigeru Ban's famous buildings
1/8 Centre Pompidou-Metz, France

The Centre Pompidou-Metz, a contemporary art museum in Metz, France, designed by designed by Tokyo-born architect Shigeru Ban

AP

2/8 Cardboard Cathedral in Christchurch, New Zealand

A cardboard cathedral in New Zealand designed by Ban following the 2011 earthquake which claimed 185 lives

AP

3/8 Curtain Wall House, Japan

Shigeru Ban, Curtain Wall House, 1995, Tokyo, Japan

Hiroyuki Hirai

4/8 Japan Pavilion, Germany

Shigeru Ban, Japan Pavilion, Expo 2000 Hannover, 2000, Germany

Hiroyuki Hirai

5/8 Cardboard Cathedral in Christchurch, New Zealand

The interior of the cathedral, which has been made from cardboard tubes

AP

6/8 Paper Temporary Studio, France

Shigeru Ban, Paper Temporary Studio, 2004, Paris, France

Didier Boy dela Tour

7/8 Centre Pompidou-Metz, France

The interior of the Centre Pompidou-Metz

AP

8/8 Paper log house, Japan

A row of paper log houses in Kobe, Japan. Shigeru designed the temporary accommodation following the Kobe earthquake in 1995

AP
After the Kobe Earthquake in 1995, he built a "Paper Log House" for the former Vietnamese refugees who could not live in the temporary houses provided by the Japanese government.
He later built a cardboard cathedral in Christchurch, New Zealand, following the 2011 earthquake.
Outside his humanitarian work, Ban's noted projects have included the Centre Pompidou-Metz, a modern art museum in Metz, France, that features a remarkable curved roof made of timber.
Judges also noted his "Naked House" in Saitama, Japan, which uses clear corrugated plastic on the external walls and white acrylic stretched across a timber frame, to create a home that questions "the traditional notion of rooms and consequently domestic life".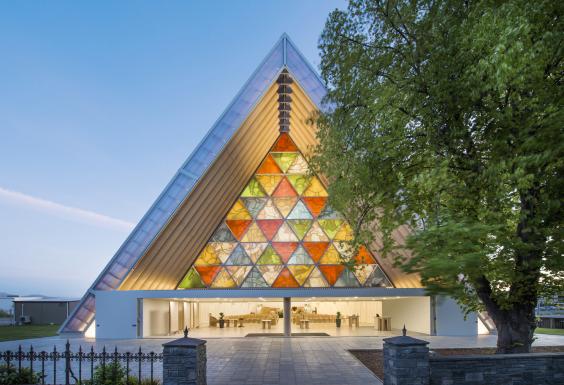 But it is Ban's humanitarian work that the Pritzker jury emphasised in announcing the prize.
"Where others may see insurmountable challenges, Ban sees a call to action," the jury said in a statement.
Born in Tokyo in 1957, Ban studied at the Southern California Institute of Architecture before setting up his own Tokyo-based practice in 1985.
Speaking about winning the Pritzker Prize, which is often referred to as the Nobel Prize for architecture, Ban said he felt he did not deserve the award.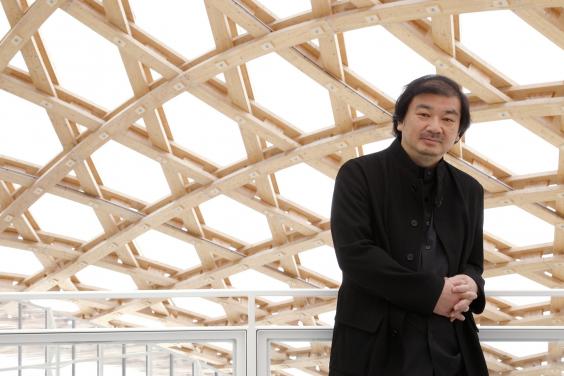 "It's too early. I haven't achieved enough, so I am taking this as encouragement of my future work," he said.
The architect added he was lucky to work in an industry where he could make people happy through creating new buildings.
"Sometimes people are so happy in my temporary shelters that they don't want to move out," he said.
"And the same with my work for private clients. The satisfaction is the same — I just love to make nice spaces for people to enjoy."
With additional reporting from the Associated Press