Lady Gaga's sonic originality may rarely match her outlandish costumes. But what many listeners may have missed on her new single "Venus", from her upcoming third album, Artpop, is the similarity of that song to one by cosmic-jazz supremo Sun Ra. Replace the "to" with a "for" in Gaga's opening line, "Rocket number nine take off to the planet Venus", and you have the title of a spacey excursion from the bandleader who passed away in 1993. Its appearance here reflects more the influence of European dance music on Gaga's sound, aided by producers Madeon and Zedd. "Venus" samples vocals from a 2012 Sun Ra cover, "Rocket Number 9", by French electro duo Zombie Zombie.
Gaga could do worse than examine how the prolific composer has preceded her. Just as Stefani Germanotta adopted an alter ego to conquer the charts, Herman Blount changed his name, claimed he came from Saturn, and donned exotic Afro-futurist garb.
'Artpop' is out on Monday
A Nobel writer's lost campaign
By Charlotte Cripps
The Nobel prize-winning English novelist and playwright John Galsworthy is best known for the The Forsyte Saga, about a rich upper-class family, which was first published in 1922. Less is known about his role as a campaigner for injured servicemen from the First World War, or "the original Help for Heroes campaigner". That is about to change as the Rose Theatre in Kingston, the town of Galsworthy's birth, embarks on a project to highlight his legacy as a social campaigner.
Galsworthy and Human Battles on the Home Front, which opens next year, will be the first major exhibition at the Rose Theatre, thanks to a £55,800 grant from the Heritage Lottery Fund. The Rose Theatre's audio-visual show will draw on the Galsworthy archives at Birmingham University, including letters, poems and journals that will go on show alongside local memorabilia from the home front in Kingston. The audio content of the exhibition, including sounds of a Sopwith fighter plane landing on the Thames, will be put together by volunteers in the local community. The Rose Theatre is also appealing to private collectors to come forward with material.
Kate Valentine, Director of Digital Drama, who is co-producing the Galsworthy show for the Rose Theatre says: "We are delving through the extensive Galsworthy collection at Birmingham University to unearth pieces of personal and historical interest to engage a local and national audience. Galsworthy corresponded with notable writers of the time including JM Barrie, John Drinkwater, RH Mottram, and George Bernard Shaw. The collection's valued treasures, such as a telegram from Queen Mary, Nobel prize certificate, eye-glass and trust box are at the heart of the exhibition, which will interweave local Kingston stories of life during the First World War with this great campaigner."
Galsworthy campaigned for many causes, including prison reform, women's rights, animal welfare, and opposition to censorship. His attempt to improve treatment for wounded servicemen was expressed in essays between 1915 and 1919 in newspapers including The Morning Post and The New York Times. In 1921 he wrote in the foreword to The Disabled Society's Handbook for the Limbless: "It will do a lot of us, who still have all our limbs, good to read this handbook, and be reminded of what so many thousands are now up against, and how sturdily they are withstanding discouragement."
'Galsworthy and Human Battles on the Home Front', Rose Theatre, Kingston (www.rosetheatrekingston.org) opens in 2014
Beauty and the internet beasts
By Siobhan Norton
With Britney Spears' teen fantasy lyrics pulsating in the background, the wide-eyed blonde lip-synchs into the camera. Struggling to her roller-skated feet, she greets her onlookers with a giggle and strikes a pose. She is here, on this stage, to ask an important question: "Am I pretty?"
It's a question an insecure girlfriend might ask, maybe. But would you ever ask it? Would you ask a stranger, or thousands of them?
Louise Orwin, 26, has. And she is not alone. Orwin (pictured) first noticed the phenomenon of this public-image anxiety when she "stumbled across horrific 'Thinspiration' communities" and "Pretty or Ugly" videos online with young girls beseeching onlookers for their honest opinion – comments were invariably cruel. She wanted to find out how it felt first-hand to be rated for her looks.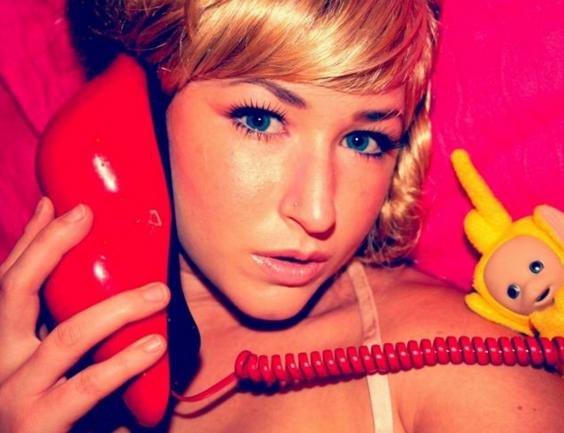 In her stage show she asks audience members to tell her whether she is ugly or pretty. Also, in three separate YouTube videos posing as different 15-year-old alter-egos: cutesy Baby, emo Becky and geeky Amanda, she has invited the world to comment: "Although I was in character, and had a kind of mask on, it did hurt to read some of the comments. A lot of it was just mindless abuse." She maintains that her show is also a campaign of awareness: "Would you say the same things in person that you'd say online?"
'Pretty Ugly', Camden People's Theatre, London NW1, until 9 Nov (cptheatre.co.uk)
A novel proposal for new authors
By Anne Penketh
In the publishing business, they call the unsolicited query letters or manuscripts the "slush pile". So it was with that unedifying description in mind that, two months ago, I embarked on a lonely and humbling mission to find an agent or publisher for my debut novel.
I have a plot. I have characters. What could possibly go wrong? I've learned a huge amount thanks to helpful websites and writers' blogs in my short, bittersweet experience. Need to know how to write a query letter? Just type it into a Google search. The same goes for a synopsis.
One of my early shocks was when one agent asked how I intended to market my book. I had naively thought that was somebody else's job. I contacted 31 agents in Britain and America. I've had nibbles from agents in New York and California for which I was pathetically grateful. But I also received 14 rejections or total silence.
So what are my options now? I'm bearing in mind that half of self-published authors earn less than £300. So I'm giving the submissions process more time. And to keep my insecurities at bay, I've got my head down writing another novel. November is National Novel Writing Month, so I've joined 250,000 crazy people around the world who are writing a 50,000-word book from scratch in 30 days. Now that's my kind of deadline.
National Novel Writing Month (nanowrimo.org) to 30 November
One to watch: Claudia Dean, Ballerina, 20
Her mum is coming over from Australia as she makes her major role debut in The Rite of Spring at the Royal Opera House next week. It is a big leap for the Brisbane-born dancer that has left her "speechless" and "very overwhelmed". She joined the Royal Ballet School in 2009 and then the Royal Ballet in 2011 as an Artist. "I have to dance myself to death in the role as the Chosen One," she says of her breakout. It's hard work, but luckily she has a new "Bestie" to help her – the state-of-the-art calf-massage machine at the Royal Opera House.
Reuse content