With sitters that included everyone from Frank Sinatra to Marilyn Monroe, Elvis Presley to Audrey Hepburn, the pioneering American photographer Bob Willoughby changed the way that movie stars are photographed today.
This impish Californian – once described as a "leprechaun with a Leica" – introduced the natural documentary elements of photojournalism to a field that had previously been characterised by highly staged and rigorously controlled affairs. At the same time, he gave a candid, unprecedented insight into the mysteries of Hollywood.
Later this month an exhibition at London's Beetles+Huxley will present a selection of his prints, in a "greatest hits" display.
The show focuses on the images that Willoughby shot during the 1950s and 1960s, scenes such as Dean Martin and Frank Sinatra casually playing a hand of blackjack at the Sands Hotel in Las Vegas, Dustin Hoffman and Anne Bancroft mingling on the set of The Graduate, and Audrey Hepburn pottering around between takes on My Fair Lady.
"There is a quality and balance in his work," explains the gallery director, Giles Huxley-Parlour. "Willoughby was able delicately to convey star appeal and sex appeal, in a way that is still clever and interesting. That is a very difficult thing to achieve, and rare to find."
Bob Willoughby: A career in pictures
Bob Willoughby: A career in pictures
1/25 Audrey Hepburn

Audrey Hepburn on the set of Paris When It Sizzles, 1962

2/25 Sophia Loren and Elvis Presley

Sophia Loren and Elvis Presley, Paramount Studios, 1958

3/25 Katharine Ross

Katharine Ross, in her Paramount dressing room during 'The Graduate', 1967

4/25 Audrey Hepburn

Audrey Hepburn in 1953

5/25 Dustin Hoffman

Dustin Hoffman on the set of The Graduate, shot by Bob Willoughby

6/25 Audrey Hepburn

Audrey Hepburn, 1953

7/25 Anne Bancroft and Dustin Hoffman

Anne Bancroft and Dustin Hoffman on the set of The Graduate

8/25 Frank Sinatra

Frank Sinatra on the set of 'Can-Can' in 1959

9/25 Alfred Hitchcock

Alfred Hitchcock in 1954

10/25 Bob Willoughby

Bob Willoughby in front of the camera

11/25 Audrey Hepburn and George Cukor

Audrey Hepburn with director George Cukor, filming My Fair Lady

12/25 The Rat Pack

Members of the Rat Pack at the Sands Hotel in Las Vegas in 1960. From left: Peter Lawford, Frank Sinatra, Al Hart (a banker and friend of Sinatra's) and Sammy Davis Jr.

13/25 Frank Sinatra

Frank Sinatra on set of The Man with The Golden Arm, 1955

14/25 Martin Dean and Frank Sinatra

Martin Dean and Frank Sinatra on the set of the Judy Garland show, 1962

15/25 Dean Martin

Dean Martin playing Blackjack

16/25 Dustin Hoffman and Katherine Ross

Dustin Hoffman and Katherine Ross at the end of 'The Graduate', Paramount Studios, 1967

17/25 Richard Burton

Richard Burton during the filming of 'The Desert Rats', 1953

18/25 Blake Edwards and Natalie Wood

Film director Blake Edwards and actress Natalie Wood filming the iconic pie fight scene in The Great Race, 1965

19/25 Vincente Minnelli and Gene Kelly

Vincente Minnelli and Gene Kelly, 1954

20/25 Vincent Price

Vincent Price in his Beverly Hills home, 1958

21/25 James Dean

James Dean on the set of 'Rebel without a Cause', 1955

22/25 Louis Armstrong

Louis Armstrong on the MGM set of 'High Society', 1956

23/25 Big Jay McNeely

Big Jay McNeely performing at a converted boxing arena in Los Angeles, 1951

24/25 Miles Davis

Miles Davis backstage at the Shrine Auditorium, during Gene Norman's 'Just Jazz' Concert

25/25 Gerry Mulligan

Gerry Mulligan playing at a Los Angeles, recording session, 1953
Willoughby used innovative techniques to make it happen: he would freely stroll around the film set, chat to the directors, hide among the film crew, and use remote-controlled cameras that he had made himself. It meant that he could photograph some of the most famous actors of the era with their guard down. "He opened the door, which turned into a flood, for a new type of celebrity imagery that offered a new level of access," says Huxley-Parlour.
Little is known about Willoughby's early development as a photographer, other than the fact that he was given a camera for his 12th birthday. He studied cinema at the University of Southern California, and worked under the renowned film-maker Saul Bass at the Kahn Institute of Art while doing apprenticeships with a number of Hollywood photographers. Willoughby's home town, Los Angeles, was still riding high on the economic adrenalin shot that was the Roaring Twenties. The stage was set for a career that would span three decades and cover more than 100 films.
It was grit not glitz that marked Willoughby's early career. An avid fan of jazz, he captured virtuosos such as Chet Baker, Louis Armstrong, and Miles Davis; onstage, backstage, and relaxing in their dressing rooms. He even photographed the motley audiences. This signalled the photographer's reportage approach to portraits, and by the early 1950s, he had caught the attention of Harper's Bazaar, who sent him off on his first fashion magazine assignment. The results were brilliant, invigorating, and fresh. It wasn't long until the film industry came knocking.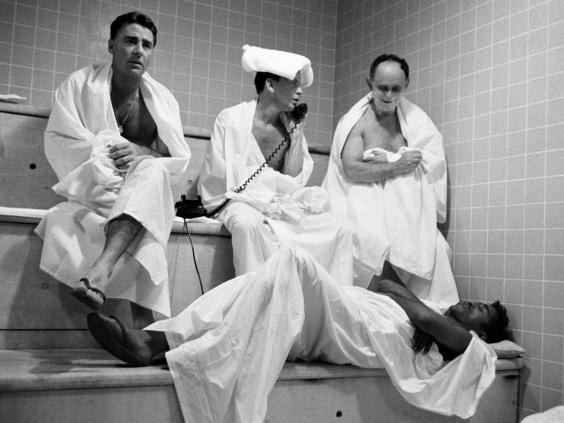 The definitive moment arrived when Willoughby was commissioned to photograph Judy Garland during the filming of A Star Is Born in 1954. He became the star-maker. Warner Brothers moved quickly and made Willoughby the first photographer hired by studios solely to shoot images for magazines. It was the beginning of "behind the scenes" pictures, which conveyed the highs and lows of movie-making: intense concentration, overwhelming fatigue, and spontaneous joy. Willoughby captured the actors as their variously vulnerable or exuberant selves, not only in character for the roles they performed.
Yet there were more dimensions to Willoughby's work. Many agree that he had a knack for simultaneously conveying the emotions and thoughts of the actors, as well as those of the movie they were working on. American director Sydney Pollack wrote in the introduction to Willoughby's 2003 autobiography: "Sometimes a film-maker gets a look at a photograph taken on his own set and sees the 'soul' of his film in one still photograph. It's rare, but it happens. It happened to me in 1969, the first time I looked at the work of Bob Willoughby during the filming of They Shoot Horses, Don't They?."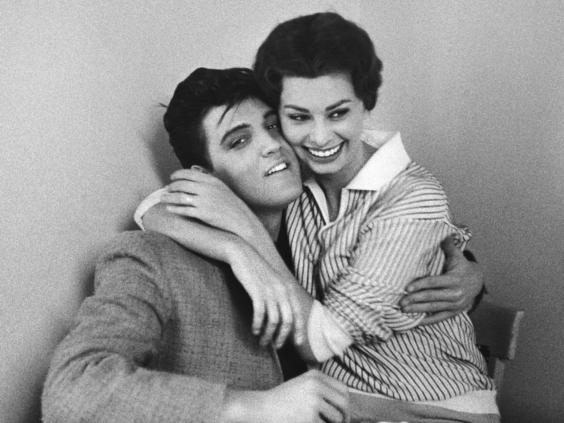 The diminutive photographer was never simply a silent observer. During the filming of The Man with the Golden Arm in 1955, the established director Otto Preminger attempted to tell Willoughby how to take his photographs. Frank Sinatra, one of the co-stars, was stunned when he heard the daring young photographer's curt response: "You look after your job and I'll look after mine."
Most of the time, however, Willoughby was cordial and gregarious. This was key in persuading actors to let their hair down and loosen up. William Holden, Jack Lemmon, and Audrey Hepburn were friends with whom he socialised. Willoughby even became the chosen photographer for Frank Sinatra and the Rat Pack, the boisterous group of Las Vegas nightclub entertainers.
It was with Hepburn, though, whom he trailed on her first visit to Hollywood, that he had a unique relationship. After their first meeting, he recalled: "She took my hand like... well, a princess, and dazzled me with that smile that God designed to melt mortal men's hearts." It marked the beginning of a lifelong association, right up until her death in 1993, to which Willoughby responded by publishing an edition of Life magazine, simply called Remembering Audrey. The most striking images were taken informally, such as when he photographed Hepburn napping at home with a fawn splayed across her lap.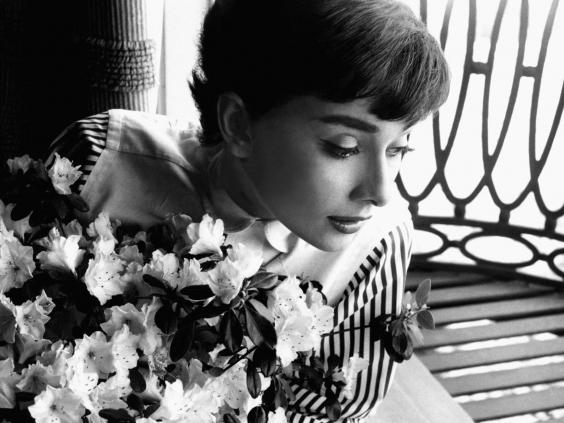 Impulsiveness and a sense of timing, not unlike Henri Cartier-Bresson's "decisive moment" – albeit, with very different subject matter – proved to be a hallmark of Willoughby's images. For this, he grew into one of the most coveted photographers on the planet. Memorable stills, such as Blake Edwards hurling a custard pie at Natalie Wood's face on the set of The Great Race, Alfred Hitchcock deliberating on the set of psychological thriller Marnie, or director Roman Polanski acting out a scene in Rosemary's Baby for Mia Farrow, were all cast from this fly-on-the-wall mould.
This zestful, spontaneous mindset eventually spread to Willoughby's own personal life. During one of his frequent journeys by aeroplane in 1959, he was served by a Scottish-born stewardess called Dorothy. She became Mrs Dorothy Willoughby six weeks later, and together they had four children. By 1972, they retired to a castle in southern Ireland, where Willoughby translated ancient Irish poetry, supplementing the text with photographs he took of the surrounding idyllic countryside. He continued to photograph industriously for the rest of his life, and spent his last years in the south of France authoring books on photography. After being diagnosed with cancer, he died, on 18 December 2009, aged 82.
The fact that Willoughby's style is so commonplace these days is testament to his influence. The pandemic obsession with the inner lives of celebrities was in no small part fuelled by him. His photographs can now be found everywhere from London's National Portrait Gallery to the Museum of Modern Art in New York.
As the magazine Popular Photography put it: "The man virtually invented the photojournalistic motion picture still." Willoughby understood – and importantly, adored – those on the big screen, and this passion filters throughout the mechanics of movie-making that he so dazzlingly documented.
Bob Willoughby, Beetles + Huxley, London W1 (020 7434 4319; beetlesandhuxley.com) 16 September to 4 October